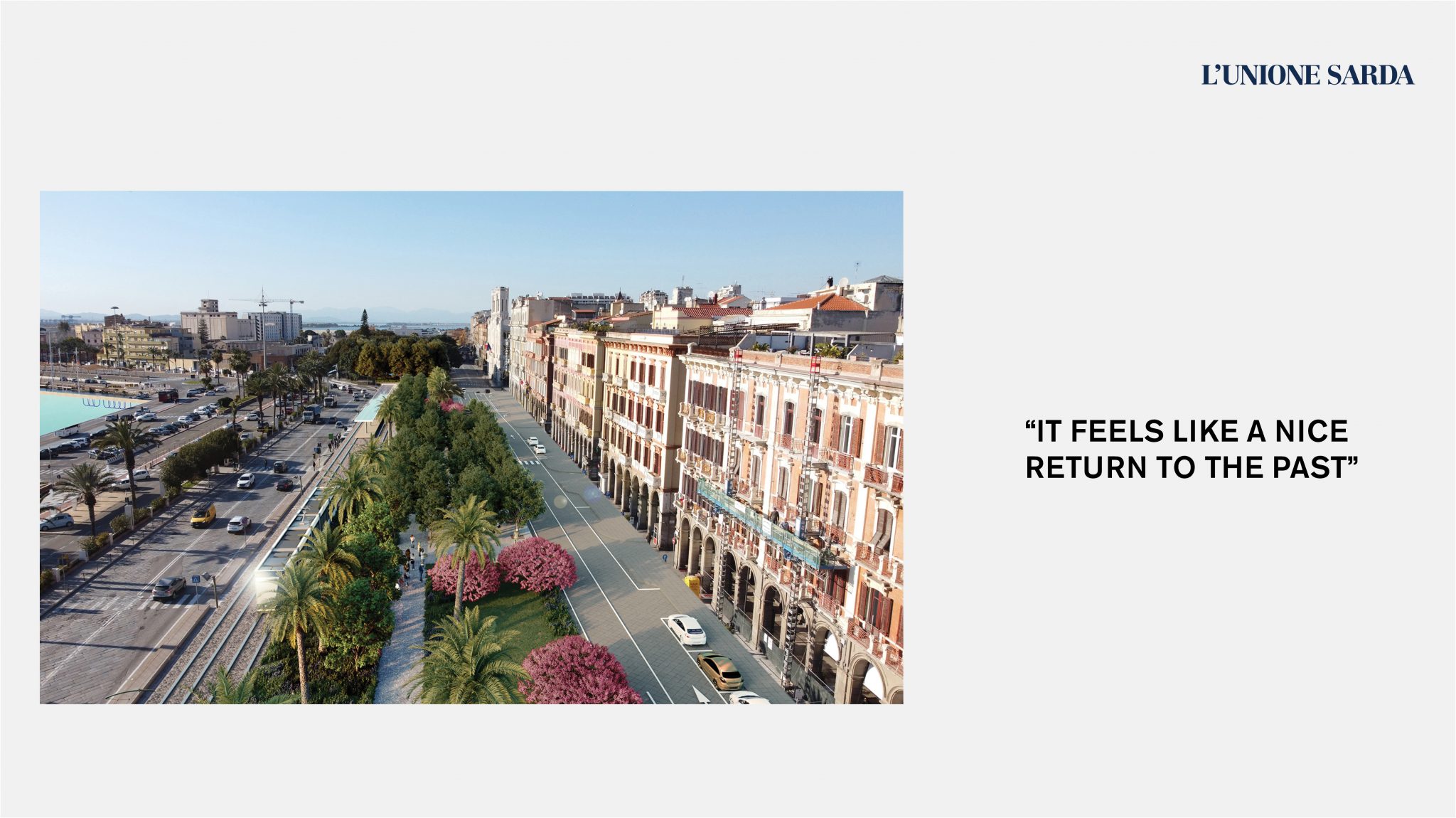 L'Unione Sarda dedicates an article to the progress of the construction site of the Green Promenade for Cagliari seafront, conceived by the temporary grouping of MATE Società Cooperativa, Stefano Boeri Architetti, StudioSilva, S.T.P., MIC-HUB, with archaeologist Demis Massimiliano Murgia, following the tender won for the redefinition of Cagliari's waterfront, which includes the redevelopment of the promenade in Via Roma, an intervention on the port front and the redevelopment of Piazza Matteotti.
The article collects the impressions of citizens who describe themselves as optimistic about the new urban and landscape intervention, which aims to restore the social and environmental value of Cagliari's waterfront, through a green promenade that recaptures Via Roma's original 19th-century function. Starting from the Cagliari tradition of tree-lined avenues, the project defines a continuous, pedestrian and shaded public space that functions as a 'green lung' and connector element, both longitudinally between the FFSS station and Piazza Ingrao, and transversally – between the city and the sea.
In this way, the new promenade triggers the creation of a new park and a space open to the city, becoming a connecting element between the waterfront and the main public functions overlooking it, enhancing the entire area from a cultural, social and environmental point of view.
"[in Via Roma] there was this fence and everyone was scared of the idea of not having it anymore. The result? A city overlooking the sea, just like Barcelona and its Ramblas. I am very optimistic, it will be nice to walk on the promenade,' concludes Cagliari resident Salvatore Valenti.
To read the full article: https://www.unionesarda.it/lunione-in-edicola/sembra-un-bel-ritorno-al-passato-lcg8tffu