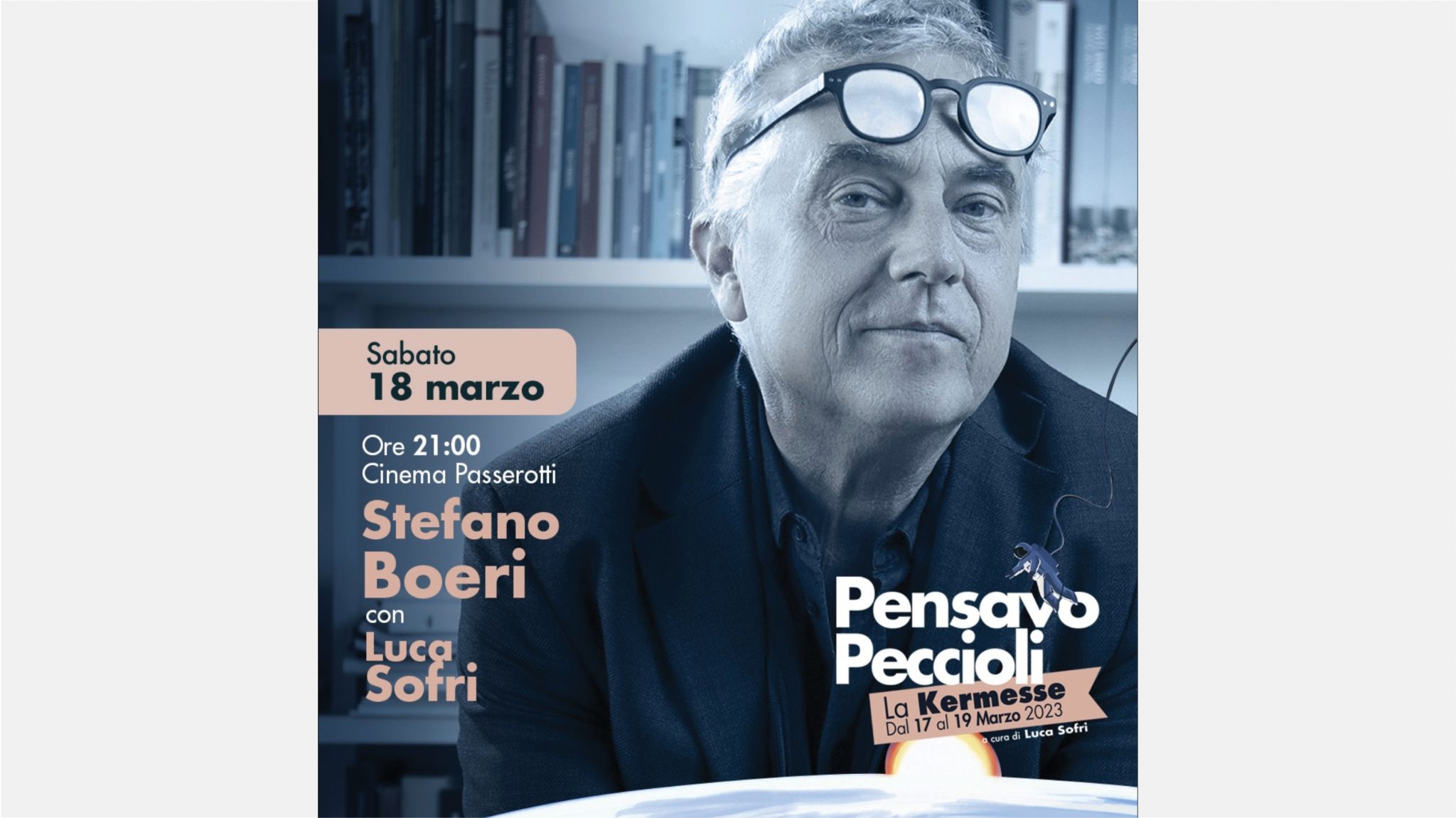 From Friday 17 to Sunday 19 March in the Tuscan village of Peccioli, a virtuous model and case study on the theme of waste management and disposal in Italy, the third edition of the festival Pensavo Peccioli is held, organised by the Peccioliper Foundation, with the support of Belvedere Spa and in partnership with Il Post. Created to discuss the changes taking place in a small, concrete dimension, the event features speeches by writers, politicians, scientists, actresses, editors, directors and journalists, including Stefano Boeri.
On Saturday 18 March, at the Cinema Passerotti, Stefano Boeri dialogues with Luca Sofri, director of Il Post, about how he positions himself and what he does who deals with architecture with respect to the environmental issues at the centre of attention and discussion in recent years.
"I thought Peccioli is a cautious annual approach to understand it, concerned but not challenged, and to look at the world from a familiar and tangible dimension such as that of a small community, of a concrete place. But also, as the image created this year by Emiliano Ponzi suggests, from a certain distance, to see the whole. I thought Peccioli is the idea that what happens to the world happens to each of us wherever we are, and vice versa. And it is the idea that understanding the world and informing oneself is the first way to improve it. And it is, in short, three days of meetings with people who observe and recount things, who try to understand and explain them, guests of a town that has been attentive for decades to what is happening and how to make it better for itself and for others. We have much to say, and to listen to,' comments organiser Luca Sofri.
Among the other guests: Francesco Piccolo, Paolo Giordano, Vera Gheno, Chiara Valerio, Sonia Bergamasco, Diego Bianchi, Gherardo Colombo, Mario Calabresi and Franco Arminio.
For the complete programme: https://www.pensavopeccioli.it/il-programma-2023/