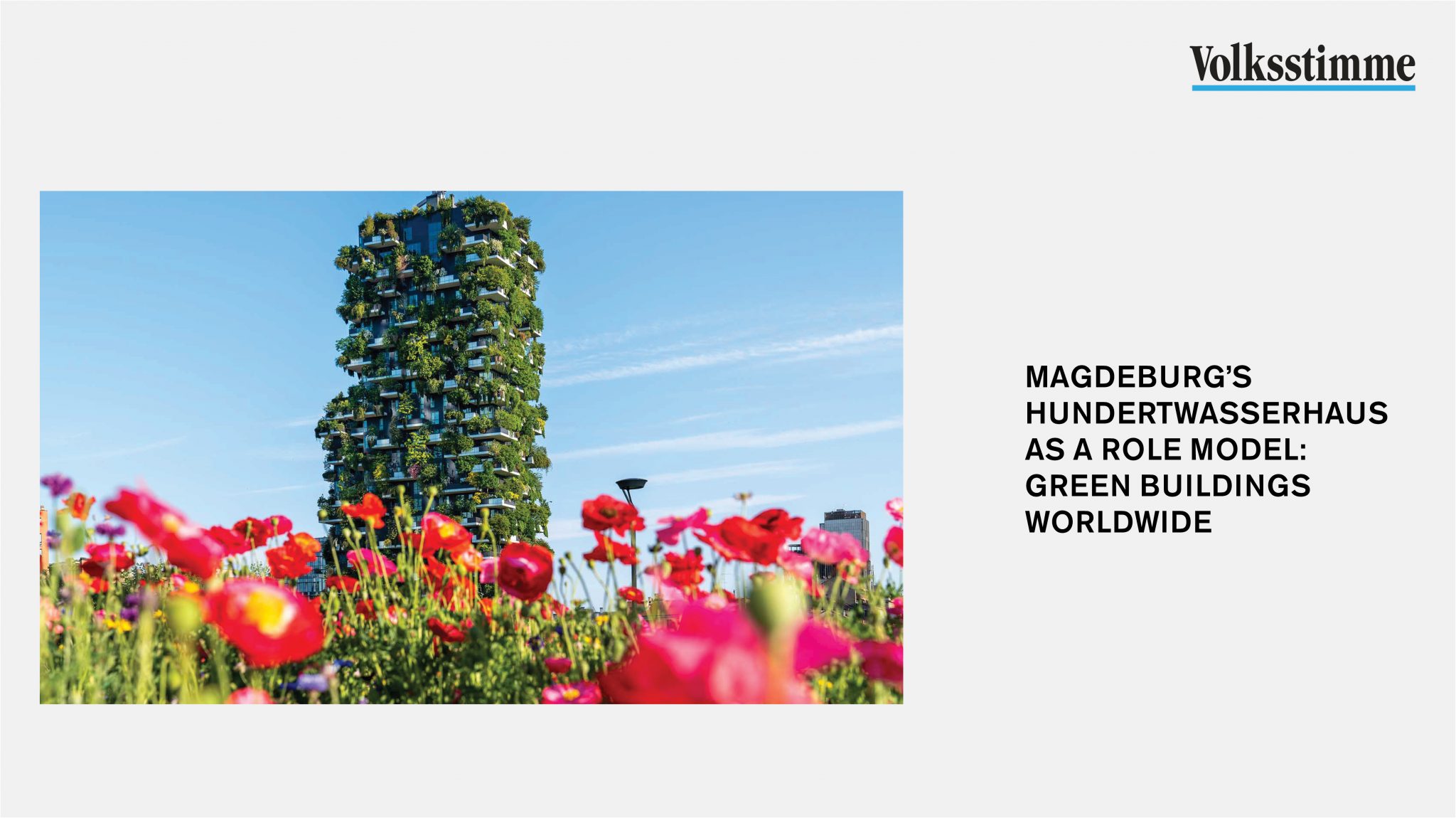 The German newspaper Volksstimme, in its Climate section, dedicates an article to the Hundertwasserhaus in Magdeburg as a model for green buildings around the world, citing the Bosco Verticale in Milan as a contemporary interpretation of that approach of integrating trees and architecture.
With a view to mitigating global warming, the article shows how buildings that host plants not only have an aesthetic value, but also bring various benefits to the city and its users: greenery acts as a natural climate control system, improves the microclimate in apartments as well as producing oxygen and absorbing carbon dioxide and fine dust.
Architects in Germany – and all over the world – are beginning to implement this design strategy, and among the five examples presented, in Germany, France and Singapore, the Bosco Verticale, designed by Boeri Studio (Stefano Boeri, Gianandrea Barreca, Giovanni La Varra) in Milan, is being considered as a prototype building of a new architecture of biodiversity, which no longer focuses only on humans, but on the relationship between humans and other living species.
Consisting of two towers 80 and 112 m high, the building houses a total of 800 trees, 15,000 perennial and/or ground cover plants and 5,000 shrubs. A vegetation equivalent to that of 30,000 square metres of forest and undergrowth, concentrated on 3,000 square metres of urban area.
To read the full article: https://www.volksstimme.de/sachsen-anhalt/klima-magdeburger-hundertwasserhaus-als-vorbild-gruene-gebaeude-weltweit-3568348