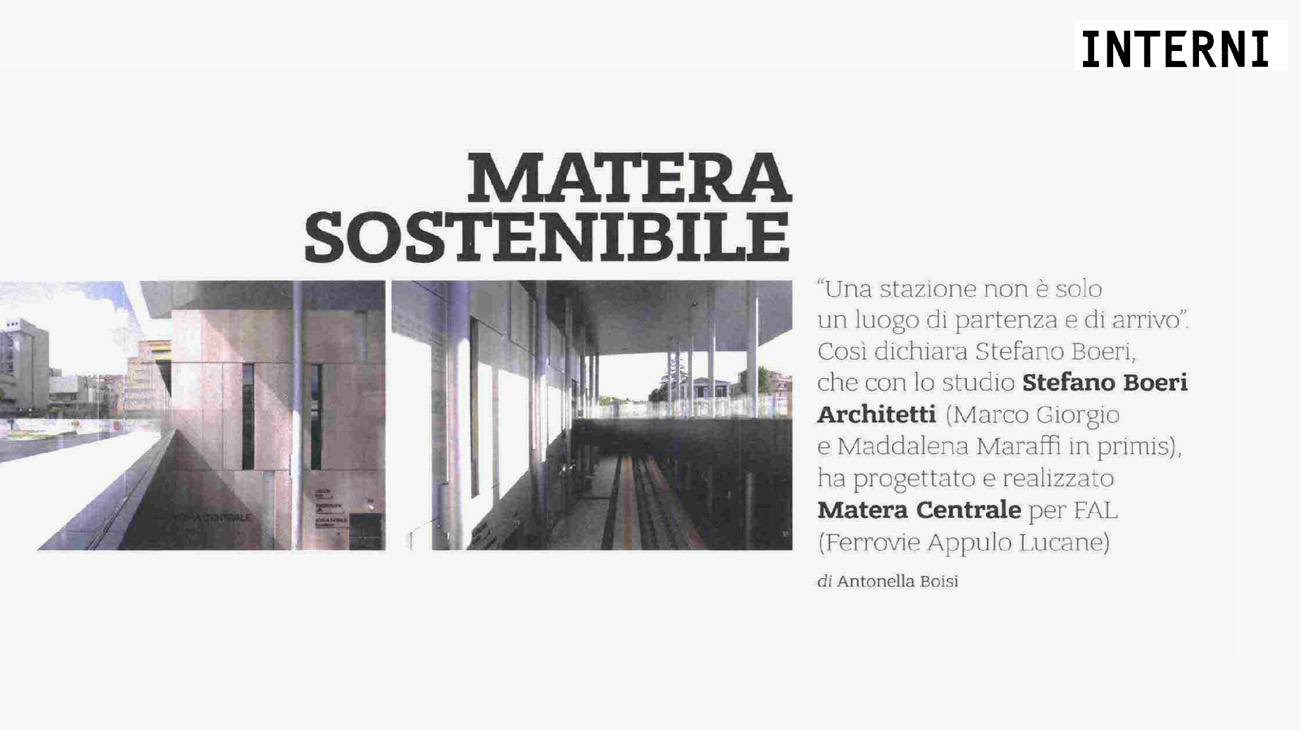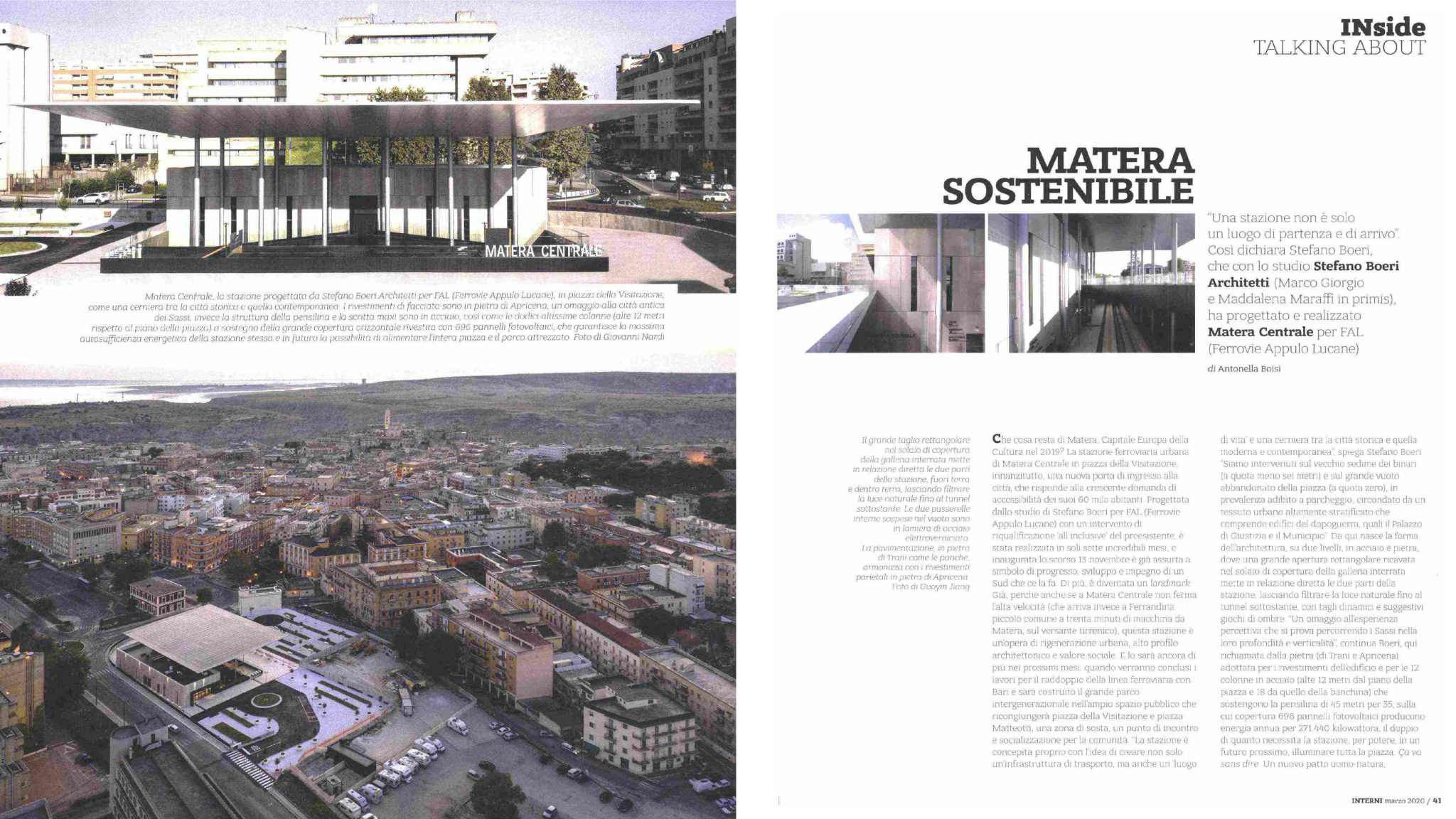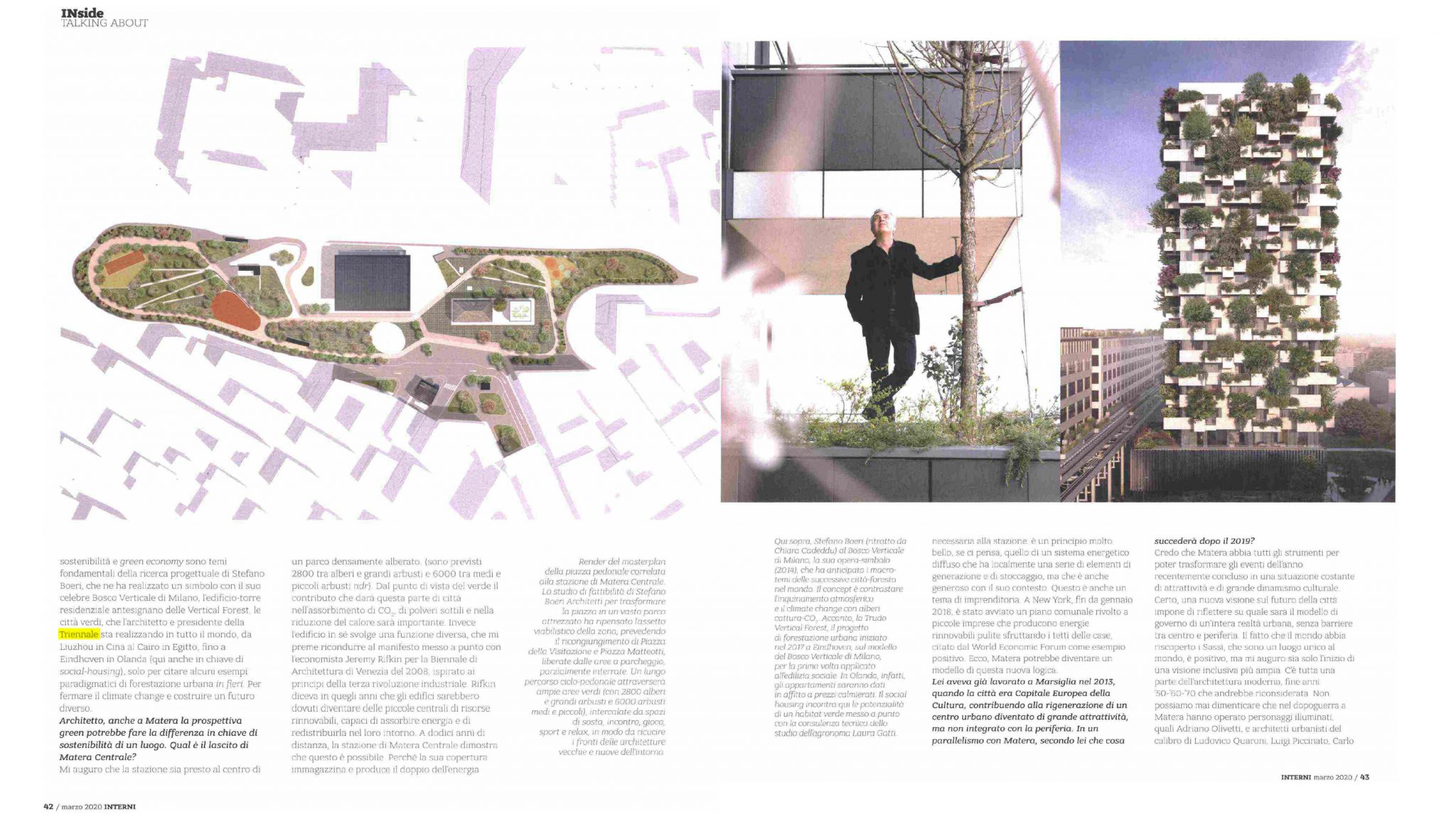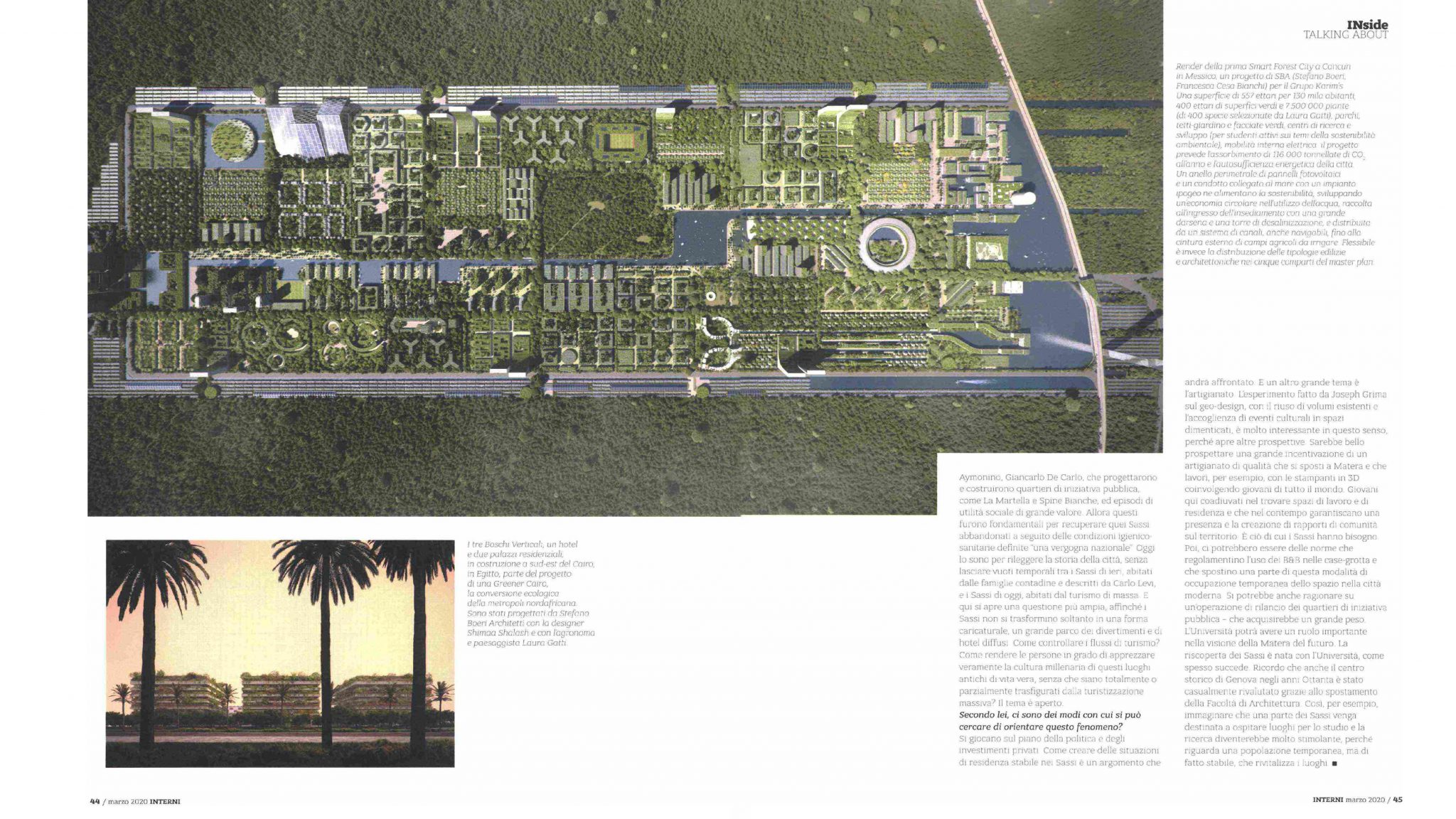 On Interni an article that showcases Stefano Boeri Architetti's works and visions, with three iconic projects carried out by the studio: the new FAL railway station in Matera Centrale, the Trudo Vertical Forest in Eindhoven and the Smart Foresti City in Cancun.
The first, which stands as a permanent symbol of Matera Capital of Culture 2019, has a large shelter covering the underground gallery that directly connects the two levels of the station allowing natural light to filter through to the tunnel below the ground. A simple, clean and linear element, which houses the latest generation photovoltaic panels capable of energetically powering the station itself and part of the lighting of the surrounding square, in anticipation of becoming a densely wooded park, with 2800 trees and large shrubs and 6000 between medium and small shrubs.
A close relationship with the history of the city and a particular attention to the connection between past and present show the interest of the architect Stefano Boeri for the Sassi of Matera, in the hope of a beginning of a wider urban and design vision.
The second project, the Trudo Vertical Forest of Eindhoven is part of the Vertical Foresting projects followed by the Milanese studio, with particular attention to the social aspect, demonstrated by the fact that the Vertical Forest of Eindhoven is the first building dedicated to social housing.
The third project, the vision of which is briefly described, is the Smart Forest City of Cancun, Mexico: a newly founded city composed of parks, garden roofs and green facades that are energy self-sufficient and capable of hosting 13,000 human beings and 7,500. 000 plant essences, for a new alliance between the natural and urban world.
To read the entire article, consult the Interni issue of March, 2020