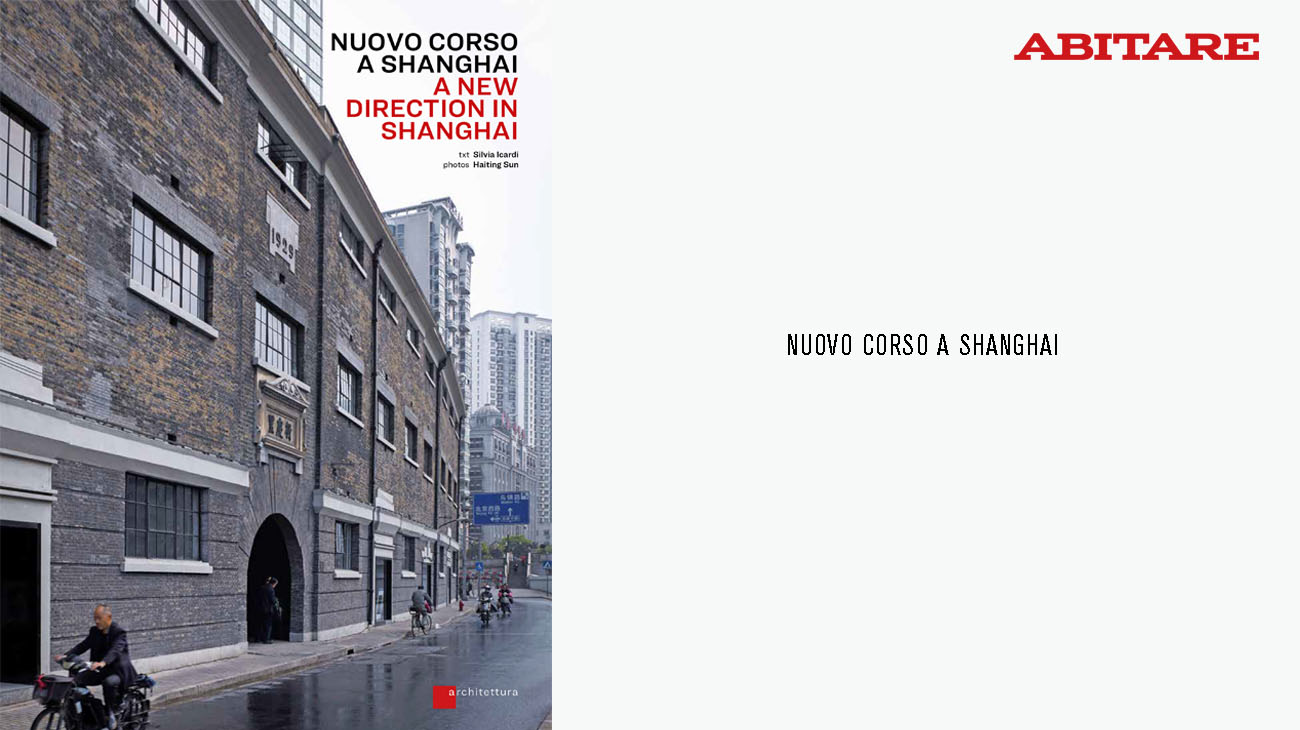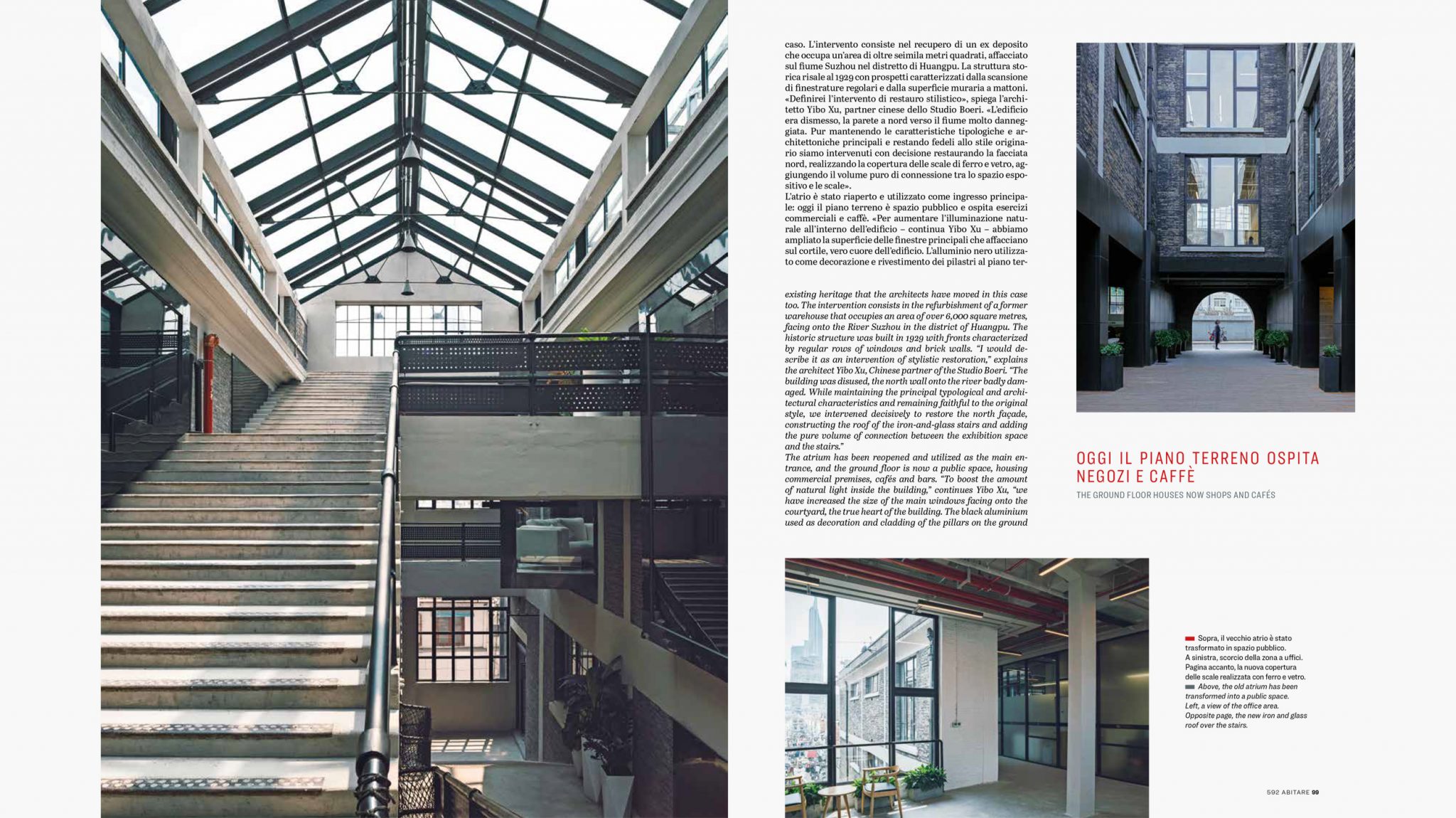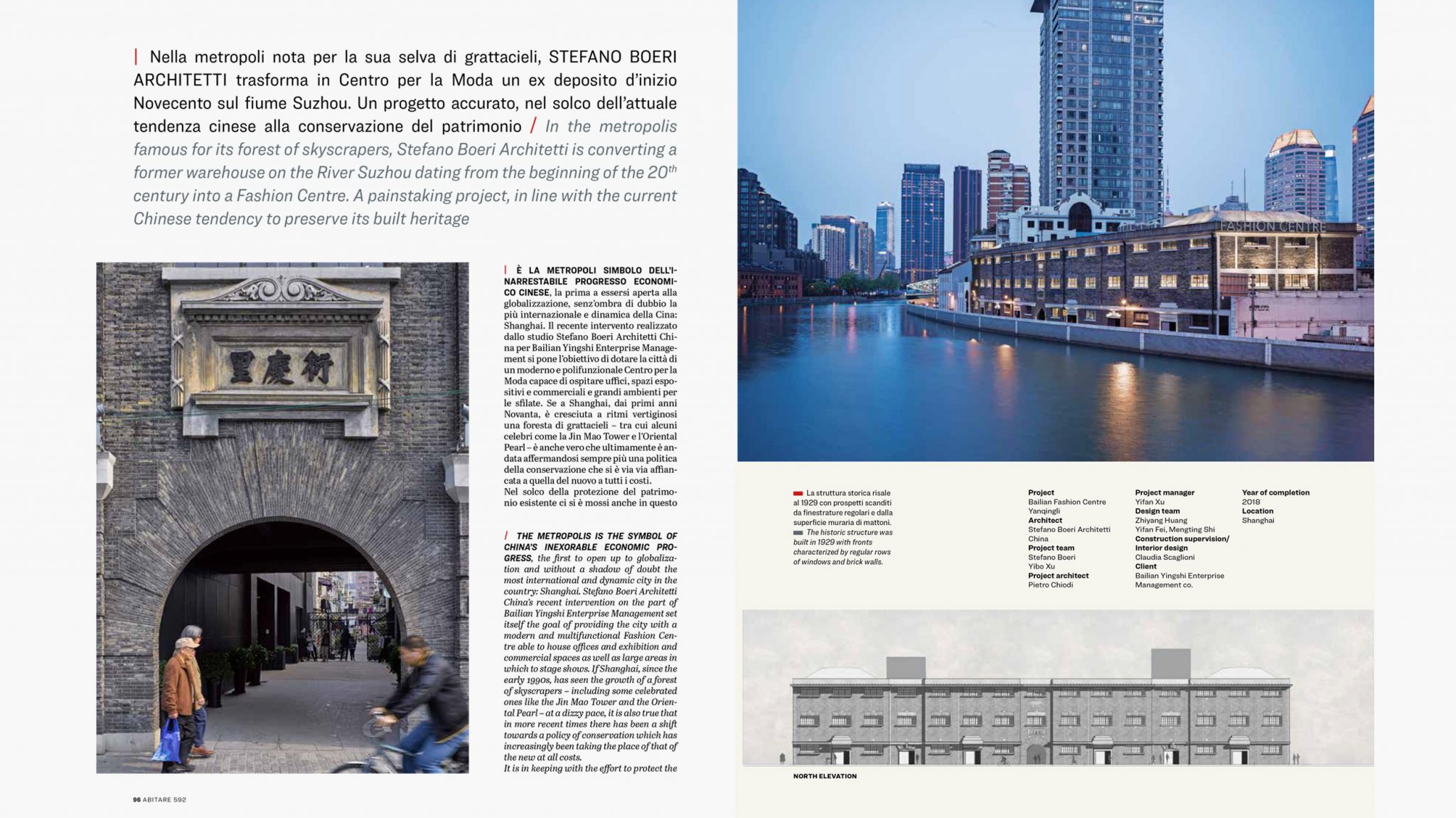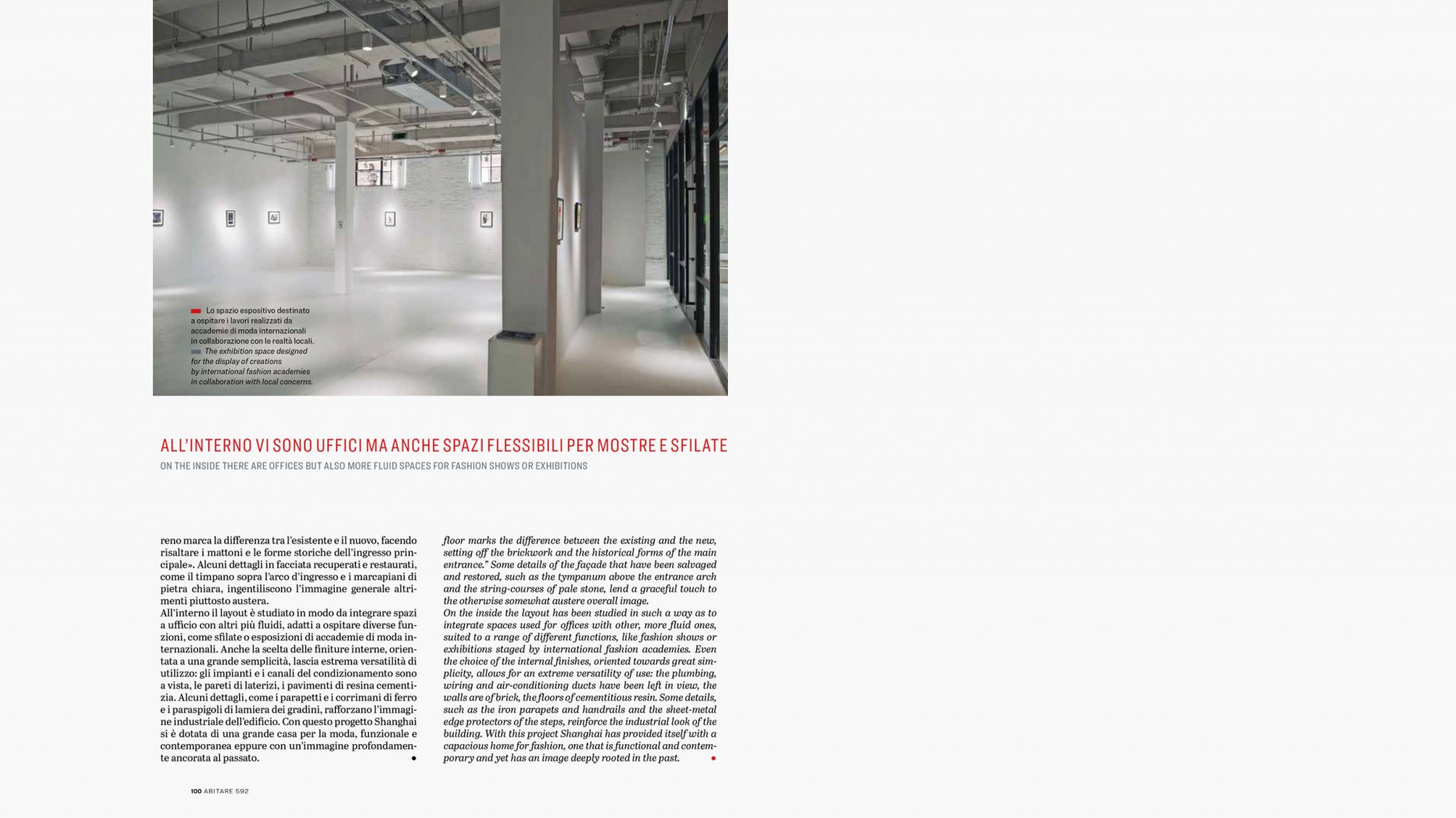 On Abitare, an article presenting the Bailian Fashion Center Yanqingli project – designed by Stefano Boeri Architetti China – which transforms a former warehouse on the Suzhou River in the city of Shanghai – dating back to the beginning of the twentieth century – into a Fashion Center. If the Chinese metropolis has grown a forest of skyscrapers at a dizzying rate since the early nineties, it is also true that lately a policy has been gaining ground linked to the conservation of existing urban buildings.
The intervention, designed in collaboration with the Chinese partner Yibo Xu, consists of the renovation of a former warehouse that occupies an area of ​​over six thousand square meters, characterized by an original historical structure dating back to 1929, with architectural details defined by the scan of regular windows and from the brick wall surface. Inside there are offices and also flexible spaces for exhibitions and fashion shows while the atrium on the ground floor – now reopened and used as the main entrance – houses commercial and refreshment areas.
To read the entire article, consult the issue of Abitare of March, 2020.