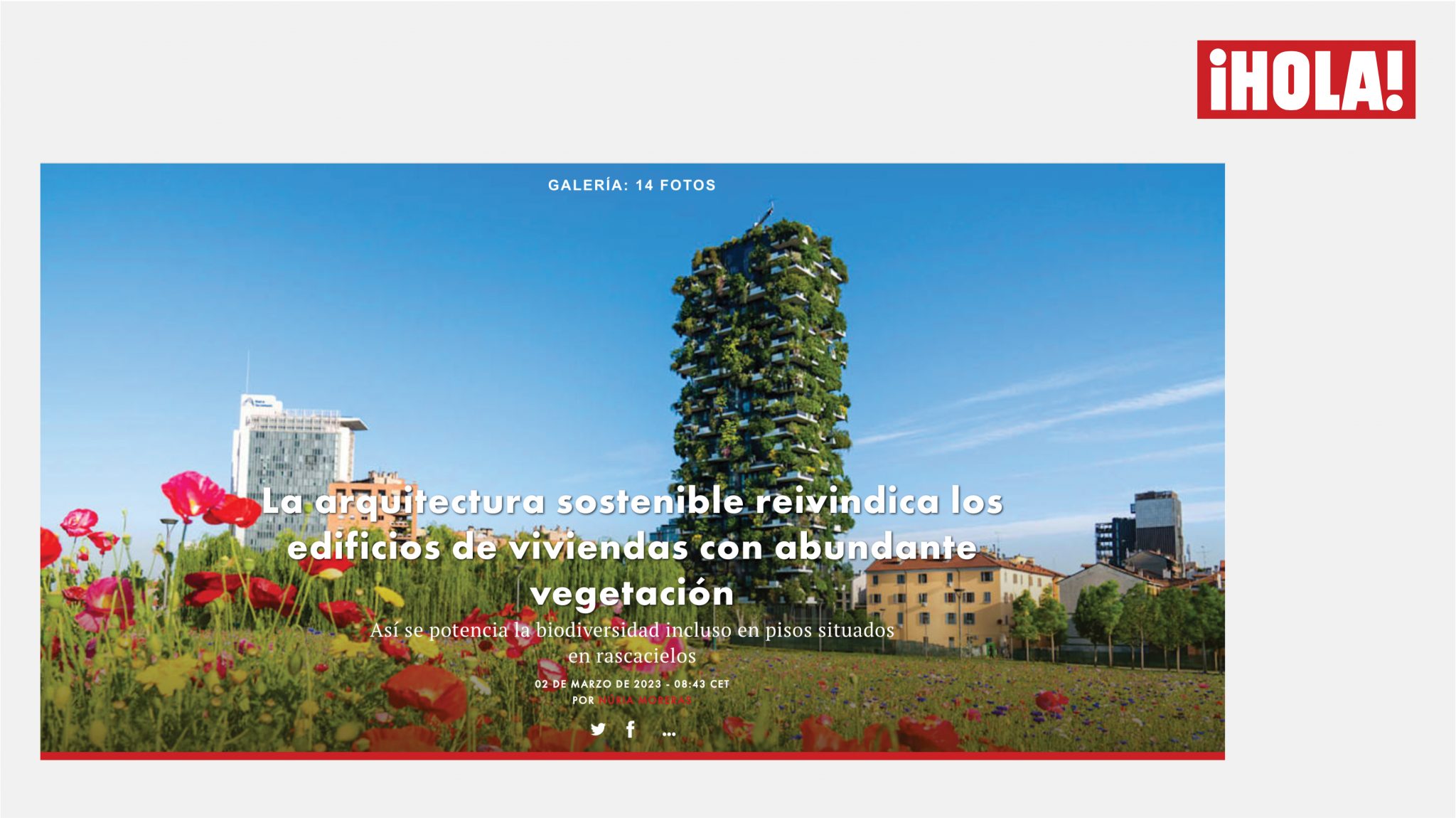 On the Spanish website Hola.com, an article is dedicated to sustainable architecture and its relationship with living nature: among the examples of successful coexistence between these two spheres, the Bosco Verticale and Bosconavigli projects in Milan are cited.
Considering the climatic challenges cities are facing, urban forestation – i.e. the multiplication of plants, trees and shrubs – plays a fundamental role in absorbing CO2, producing oxygen, shading public spaces and regulating the microclimate.
In this context, both the Bosco Verticale, designed by Boeri Studio (Stefano Boeri, Gianandrea Barreca, Giovanni La Varra), as the first prototype of an architecture of biodiversity, and Bosconavigli, a new prototype of the type conceived by Stefano Boeri Architetti with Arassociati and AG&P greenscape, in the San Cristoforo district of Milan, represent virtuous examples.
In fact, the two towers of Porta Nuova are home to 800 trees, 15,000 perennials and/or ground cover plants and 5,000 shrubs. A vegetation equivalent to that of 30,000 square metres of woodland and undergrowth, concentrated on 3,000 square metres of urban area; while Bosconavigli is characterised by the presence of 170 trees, of 60 different species, together with shrubs and climbing plants, arranged on the façade, on the roofs, in the hanging gardens, balconies and loggias. In addition, the project is placed at the centre of a system of greenery and public paths: around the building there is both a 3500 square metre park for condominium use, which hosts functions related to sports and recreational activities, and the redevelopment of a public area of over 7,800 square metres and the future Linear Park along the disused railway track. In this perspective, particular attention was paid to the presence of a large solitary elm tree, the historical symbol of the area, around which it was decided to develop the volume of the building.
To read the full article: https://www.hola.com/decoracion/galeria/20230302227379/ciudades-verdes-vegetacion-naturaleza-nu/1/
On the same site, an article entitled "Natural, sostenible y saludable, así es el diseño biofílico que triunfa en decoración" incorporates the same themes.