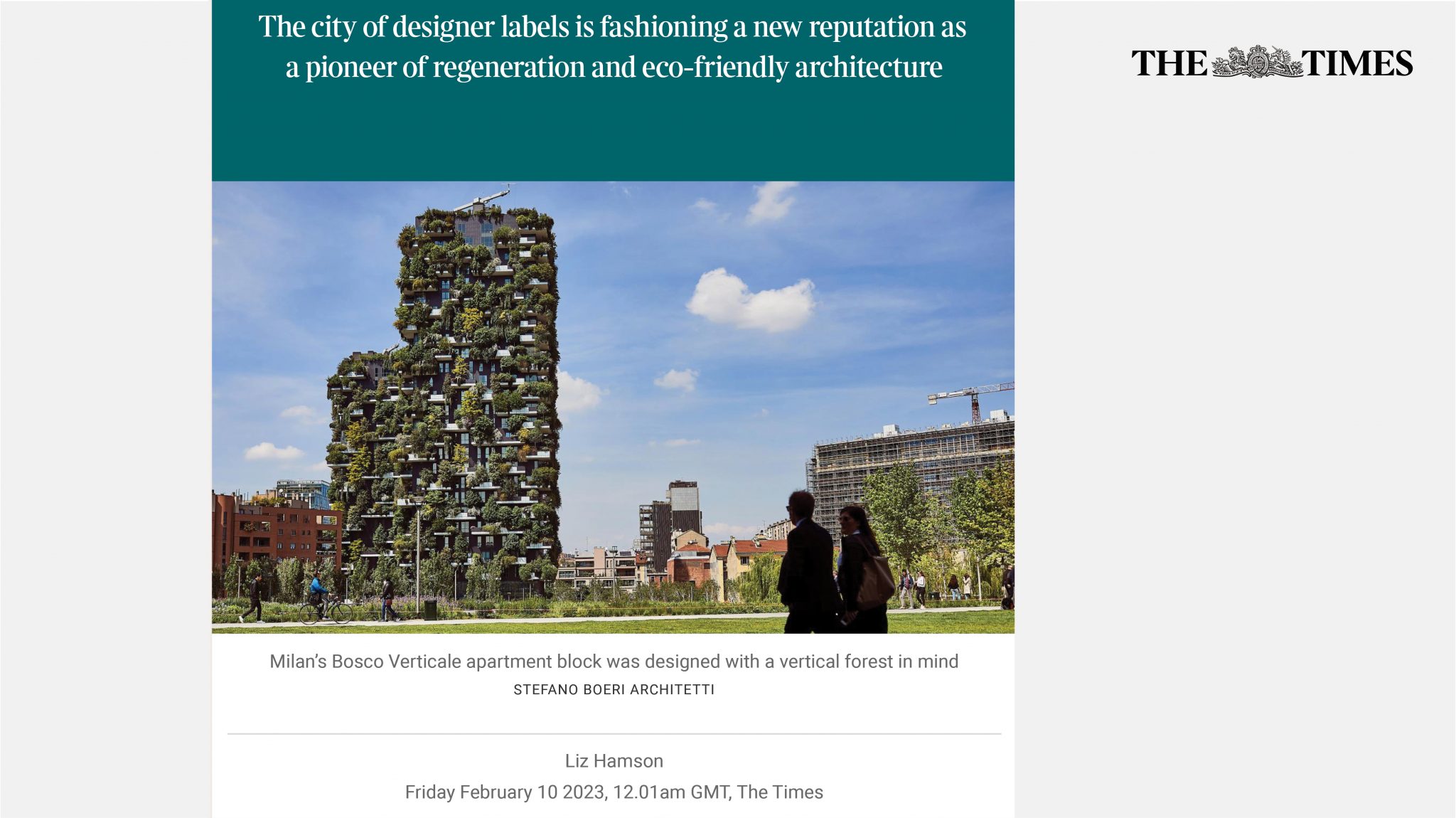 The British magazine The Times dedicates an article to the city of Milan and its regeneration projects aimed at eco-friendly design, citing the Bosco Verticale as a symbol of this trend.
Retracing the main stages of this ecological evolution – starting from the 2015 Expo to the prospect of the 2026 Olympics – the project by Boeri Studio (Stefano Boeri, Gianandrea Barreca, Giovanni La Varra) is considered as a new way of thinking about architecture. The concept of the Bosco Verticale, i.e. "a house for trees that also houses humans and birds", defines not only the urban and technological characteristics but also the architectural language and expressive qualities of the project. The prototype-building of a new architecture of biodiversity, which no longer places man alone at the centre, but the relationship between man and other living species, houses 800 trees (480 first and second size trees, 300 smaller ones), 15,000 perennial and/or ground cover plants and 5,000 shrubs.
Together these solutions overcome the still essentially anthropocentric and technicist concept of 'sustainability' in the direction of a new biological diversity. Just a few years after its construction, the Bosco Verticale has thus created a habitat colonised by numerous species of animals (including around 1,600 birds and butterflies), establishing an outpost of spontaneous plant and animal recolonisation in the city.
To read the full article: https://www.stefanoboeriarchitetti.net/wp-content/uploads/2023/03/How-Milan-became-one-of-Italys-most-expensive-cities.pdf; https://www.thetimes.co.uk/article/how-milan-became-one-of-italy-s-most-expensive-cities-k5jqql38z