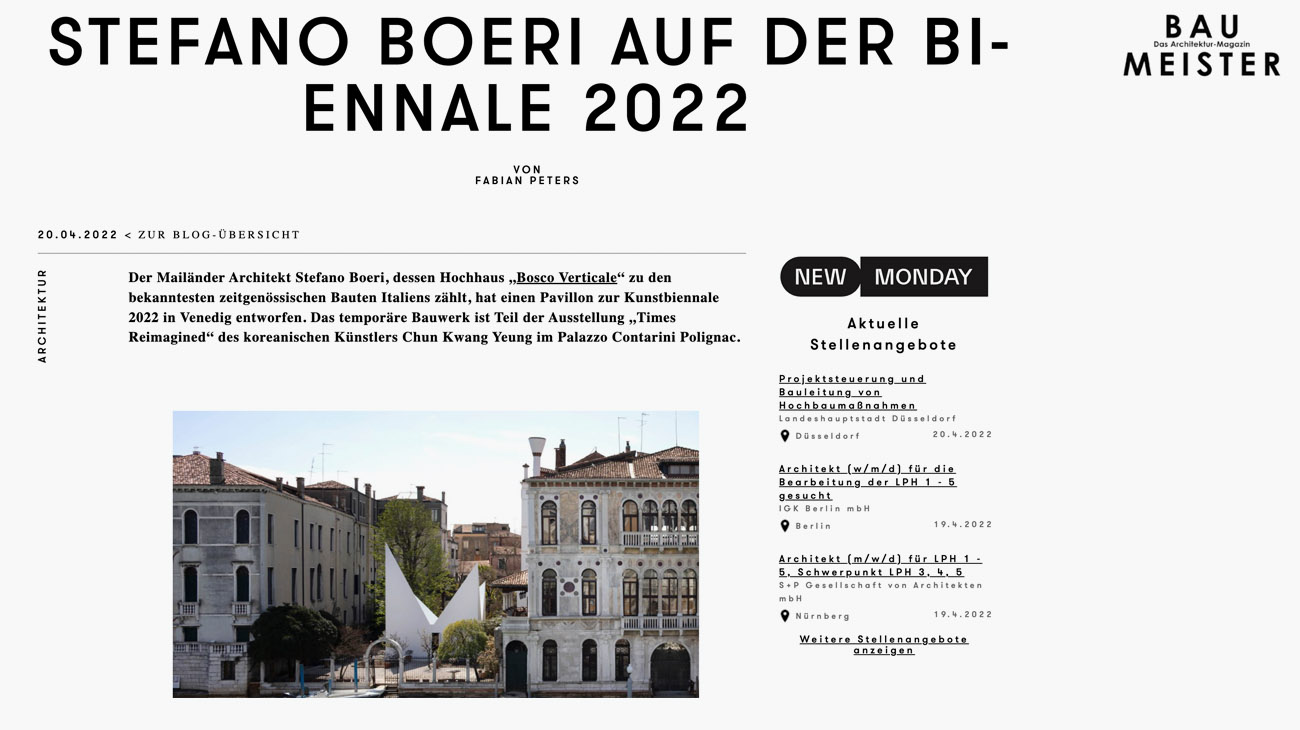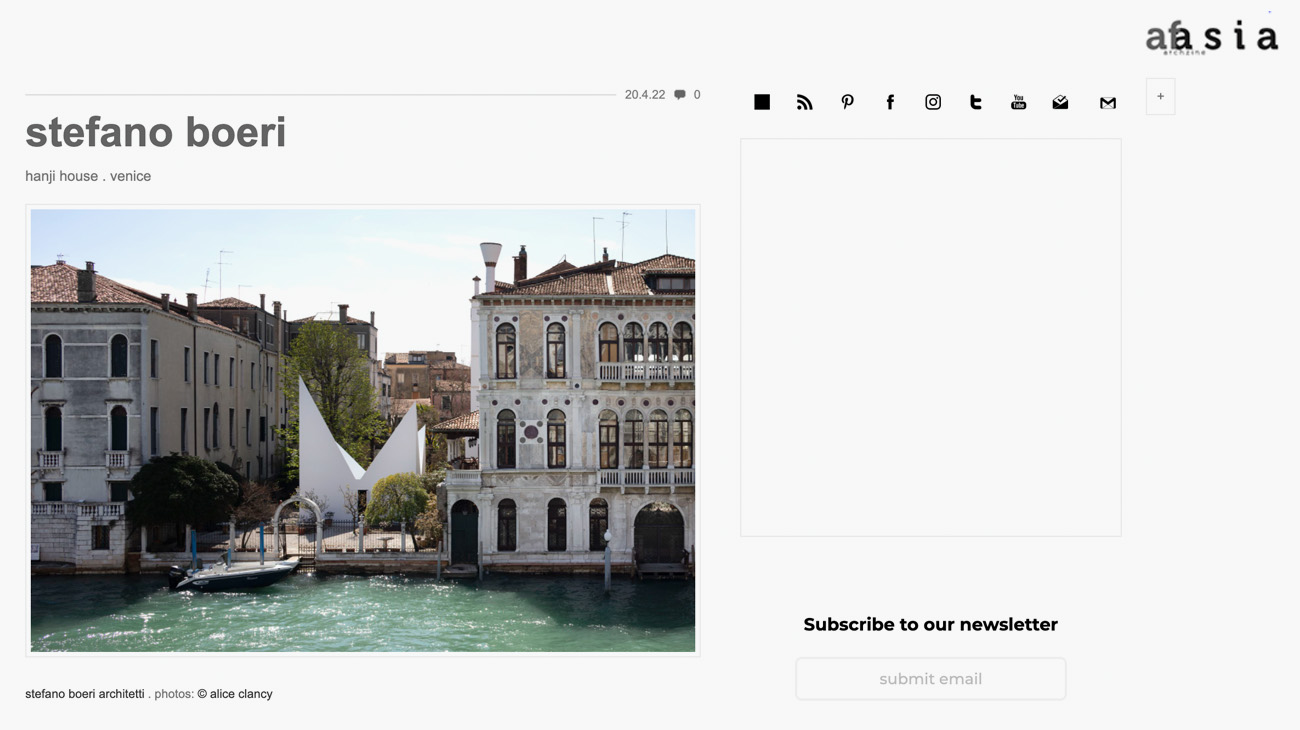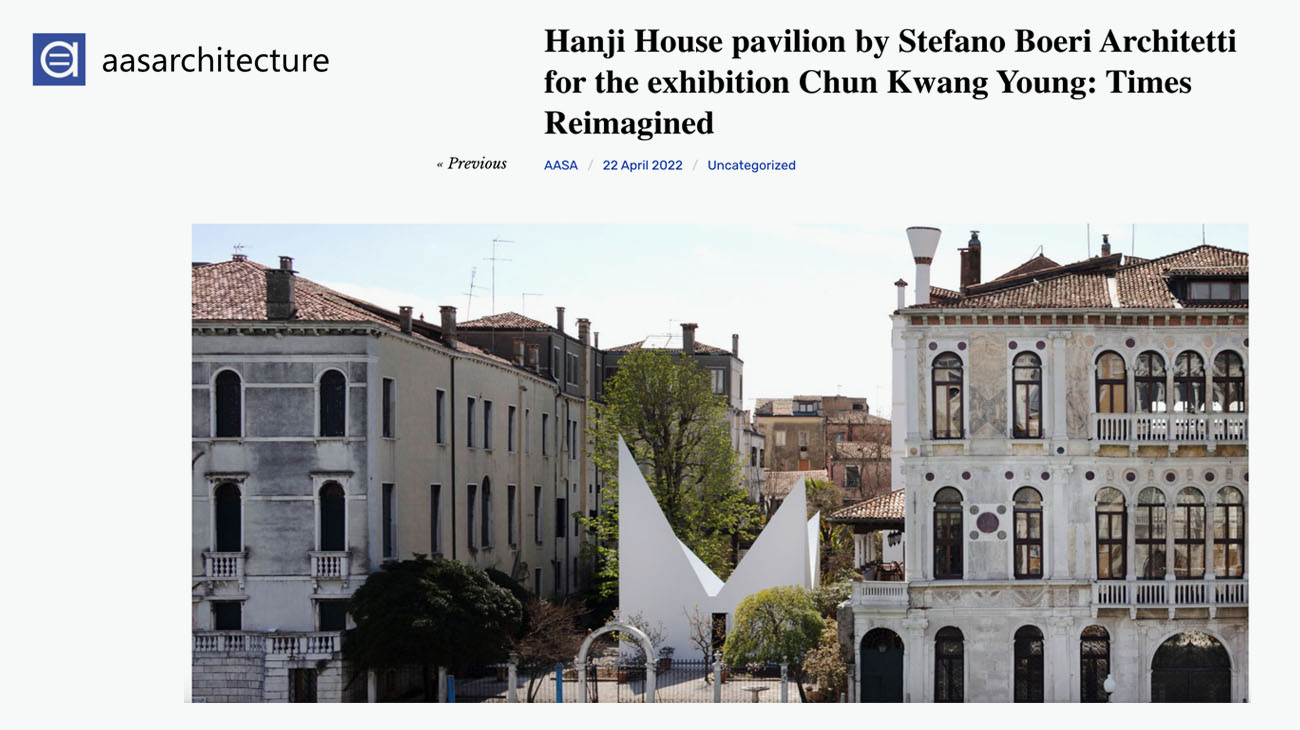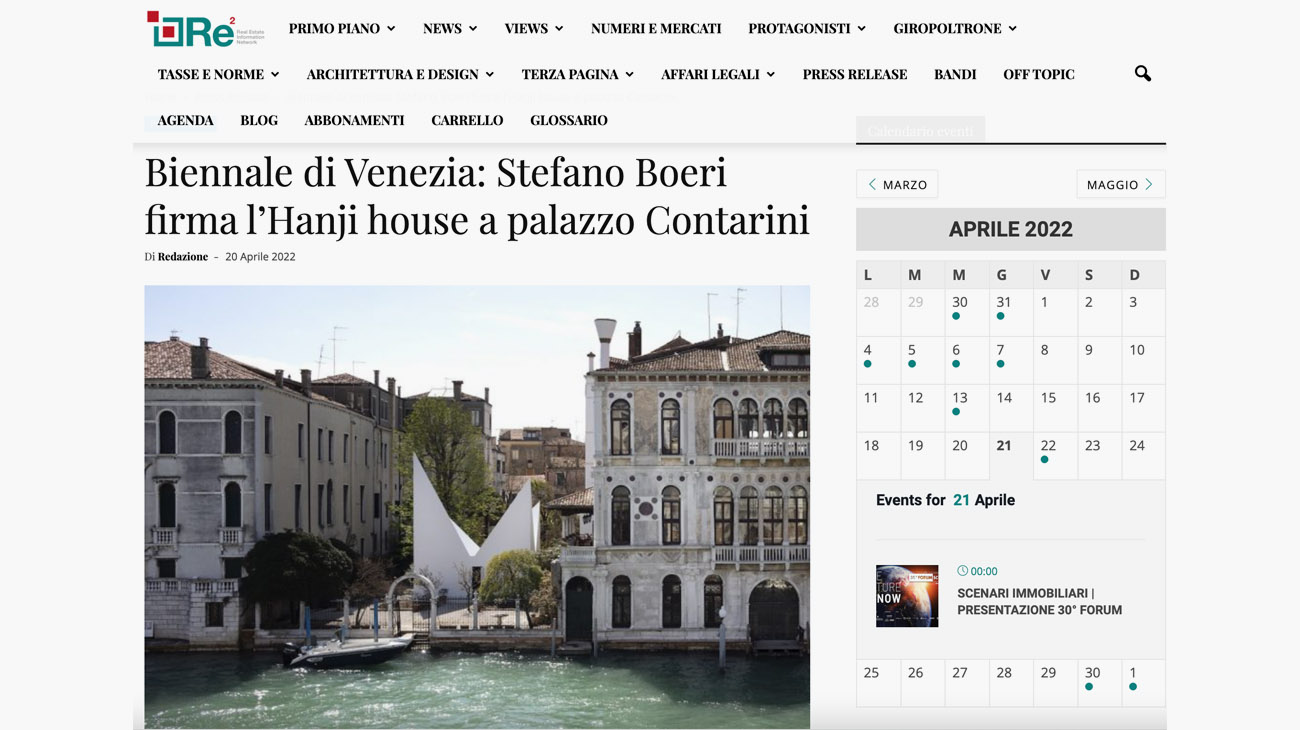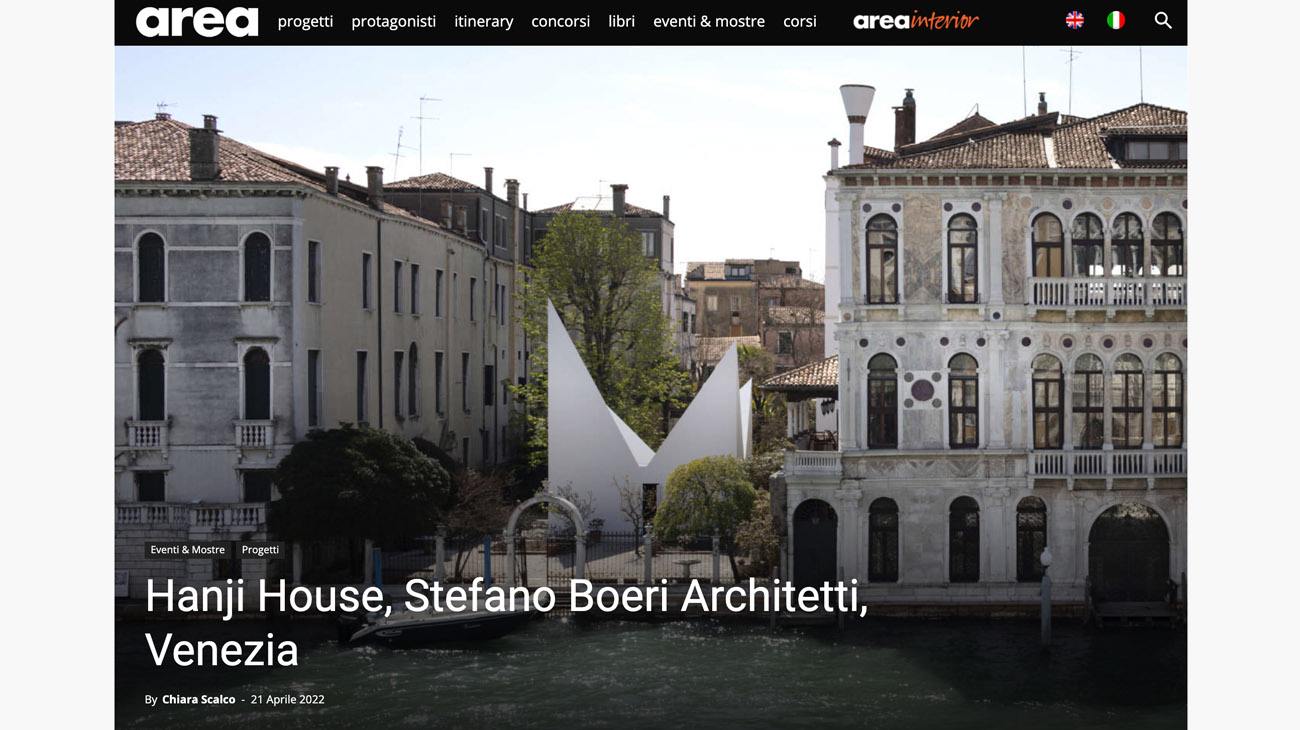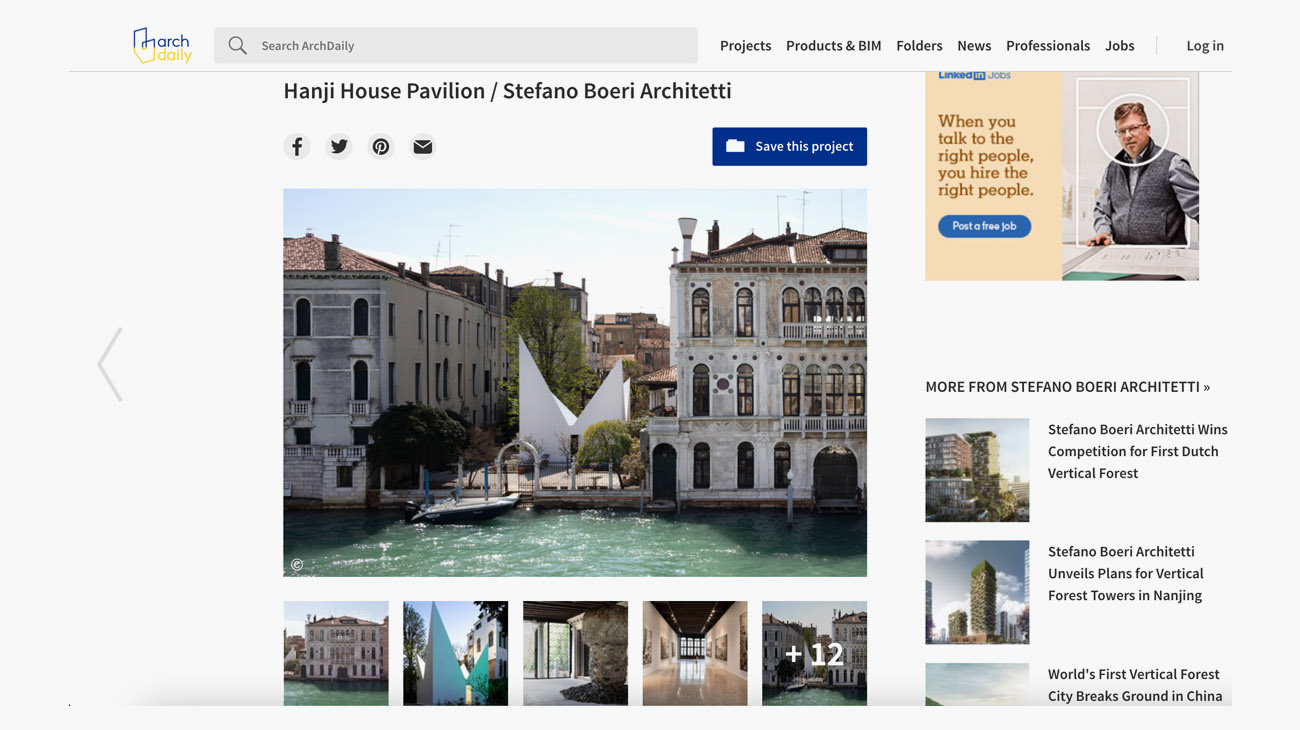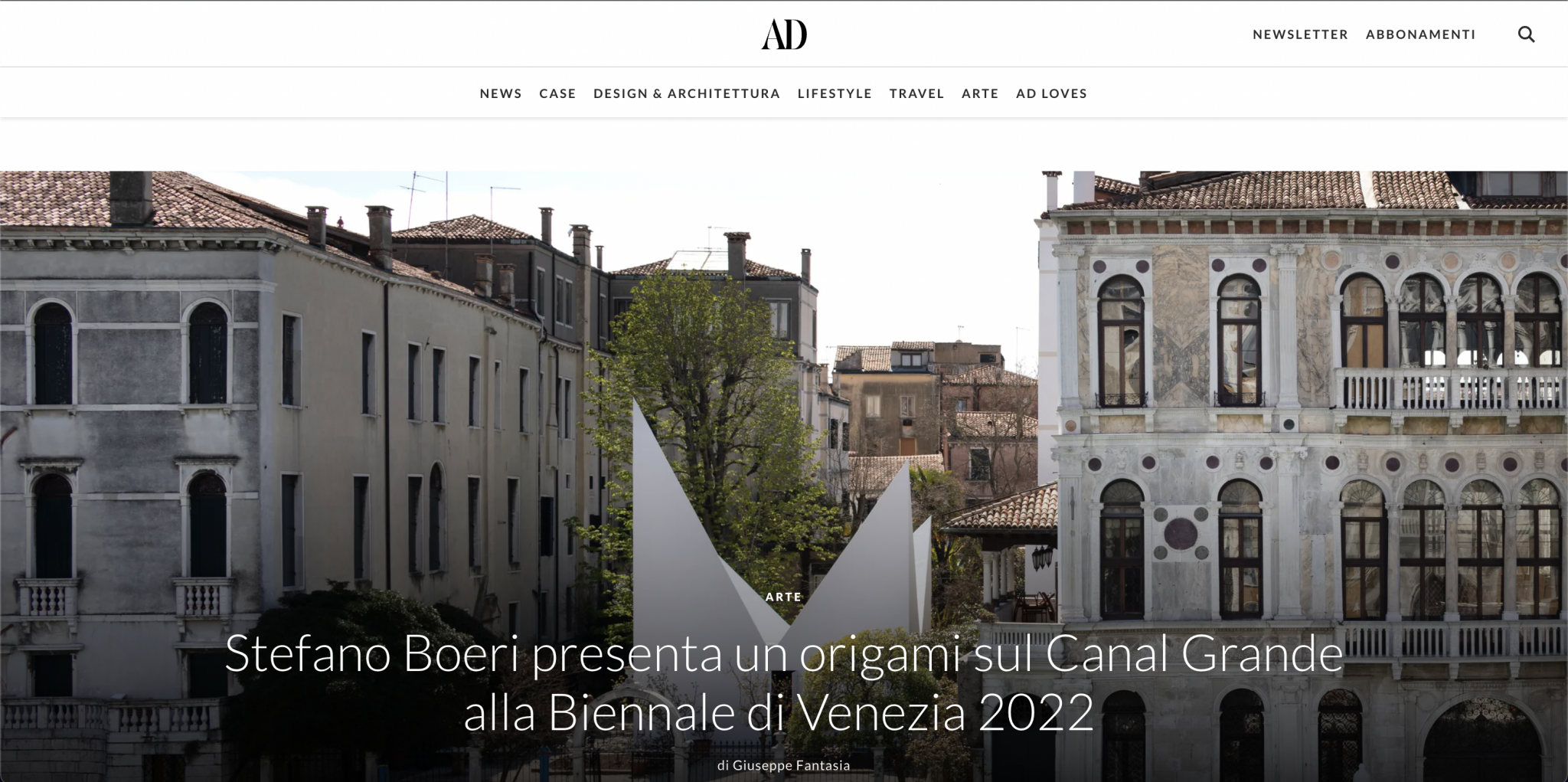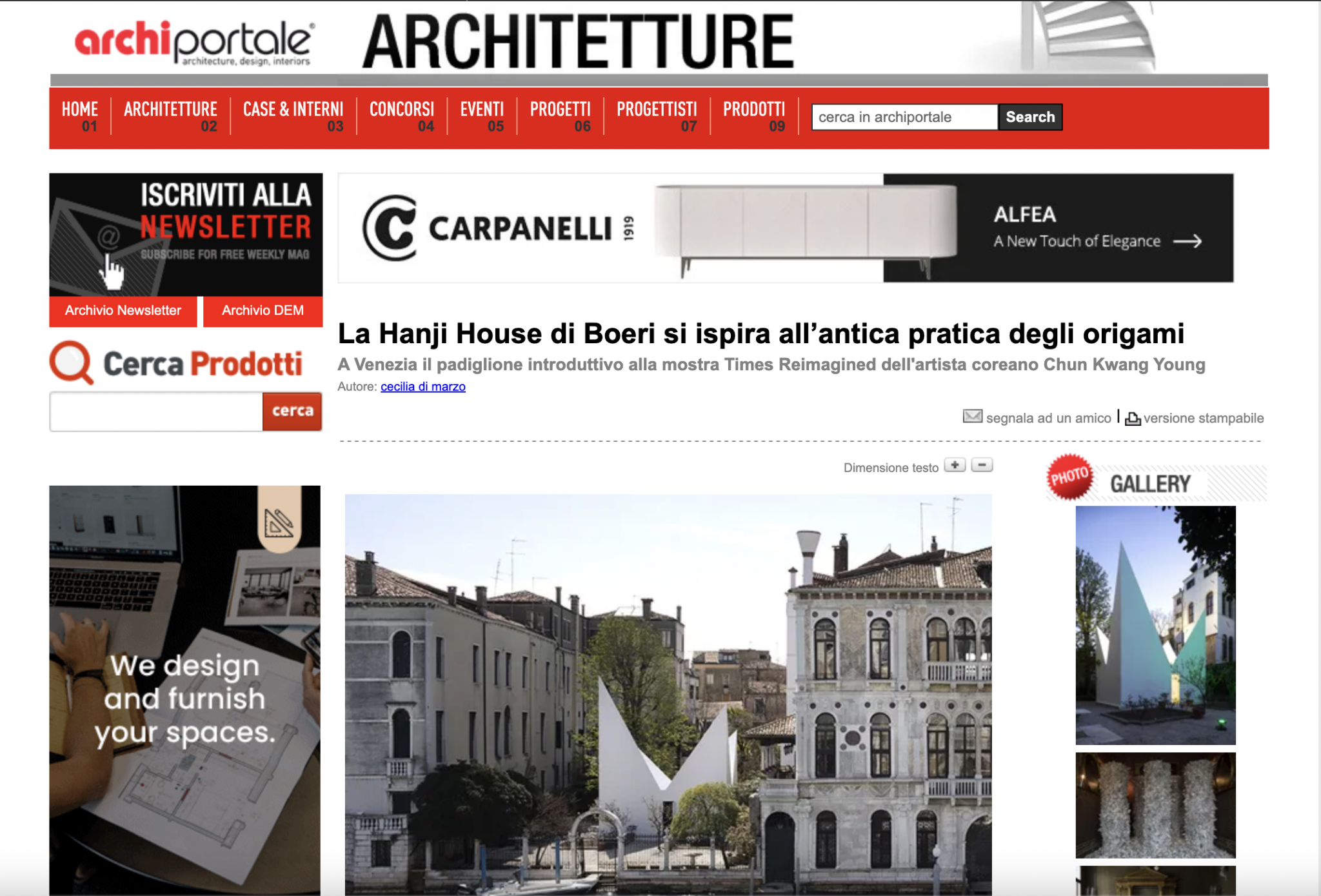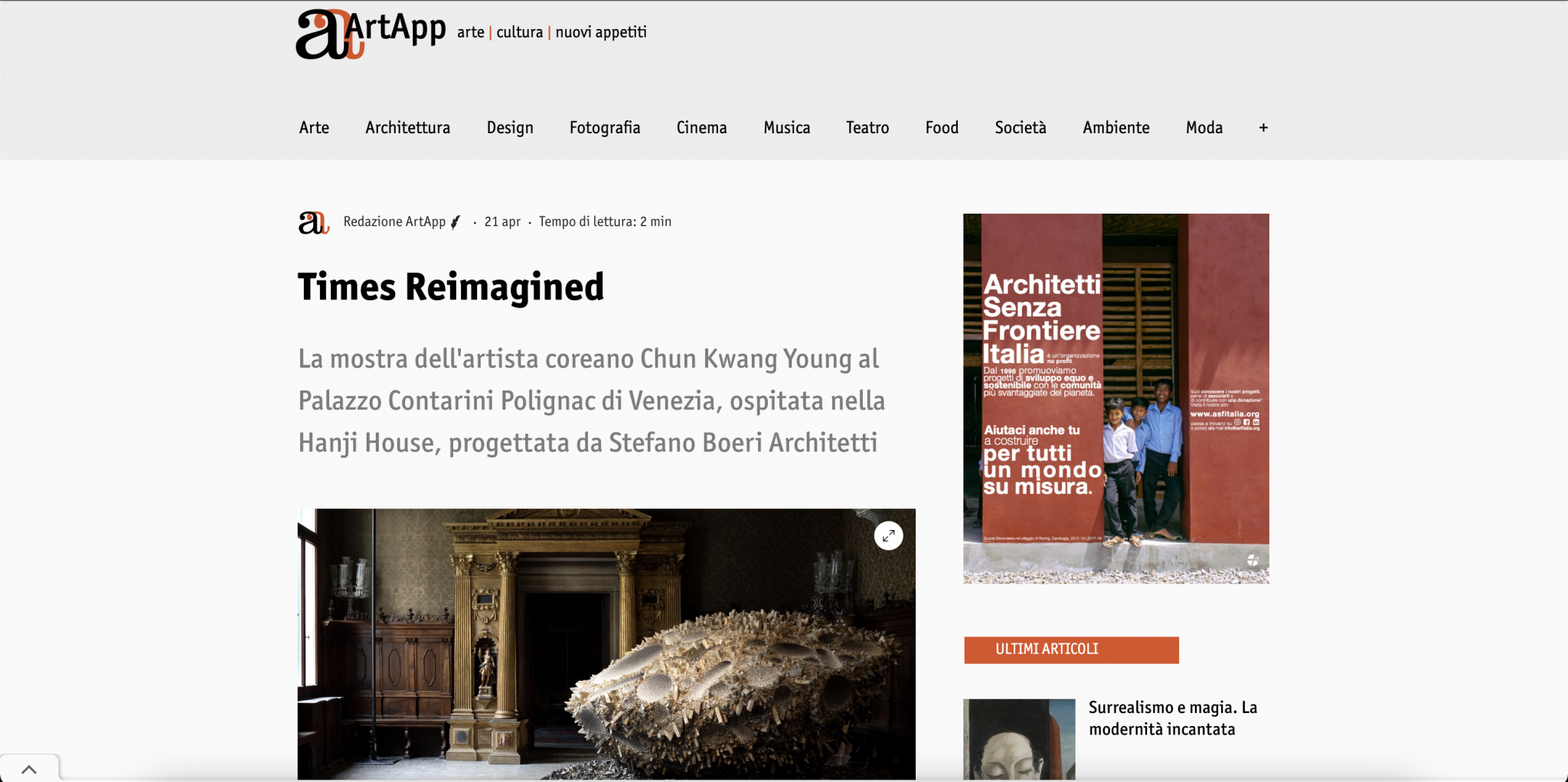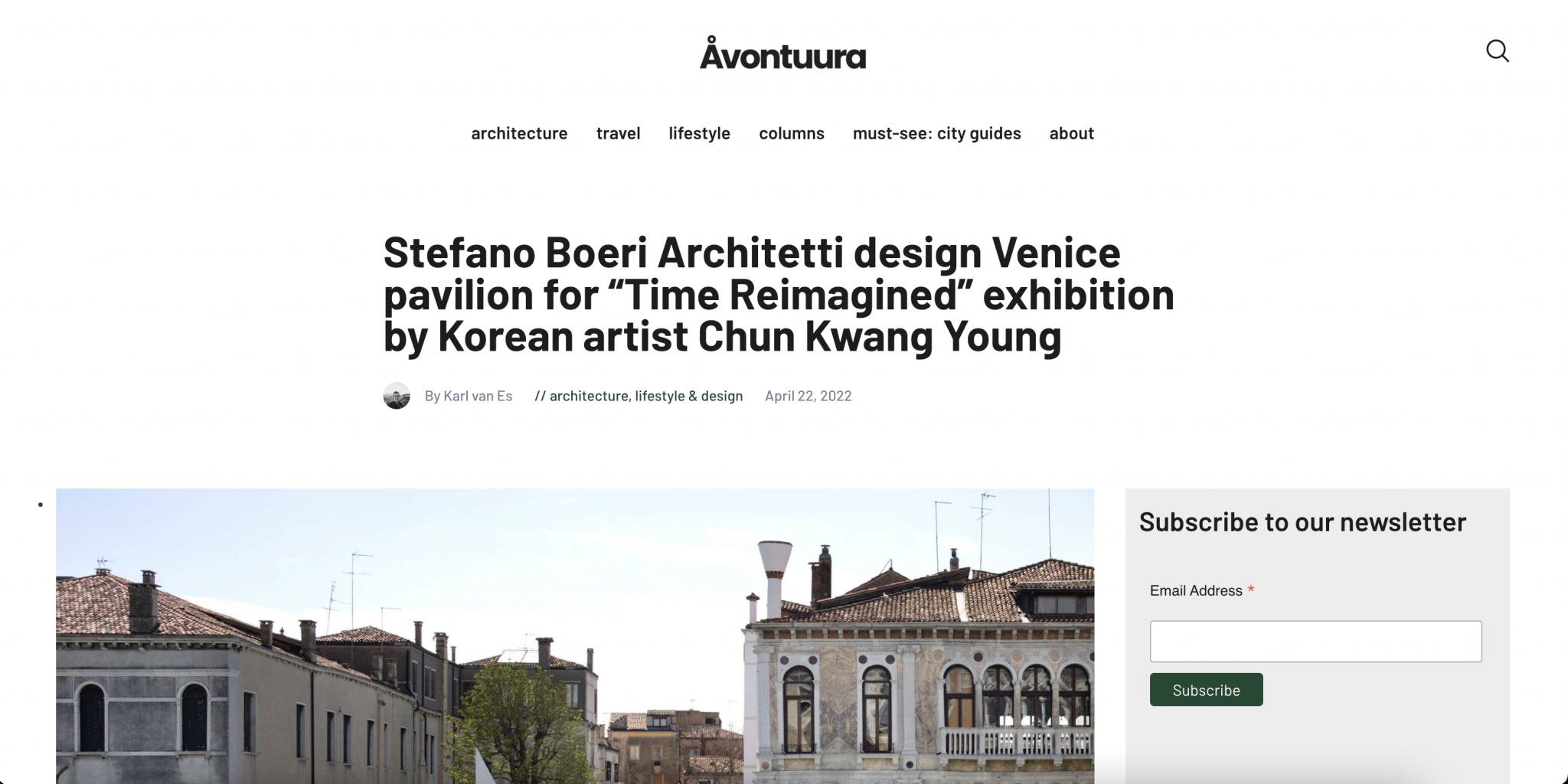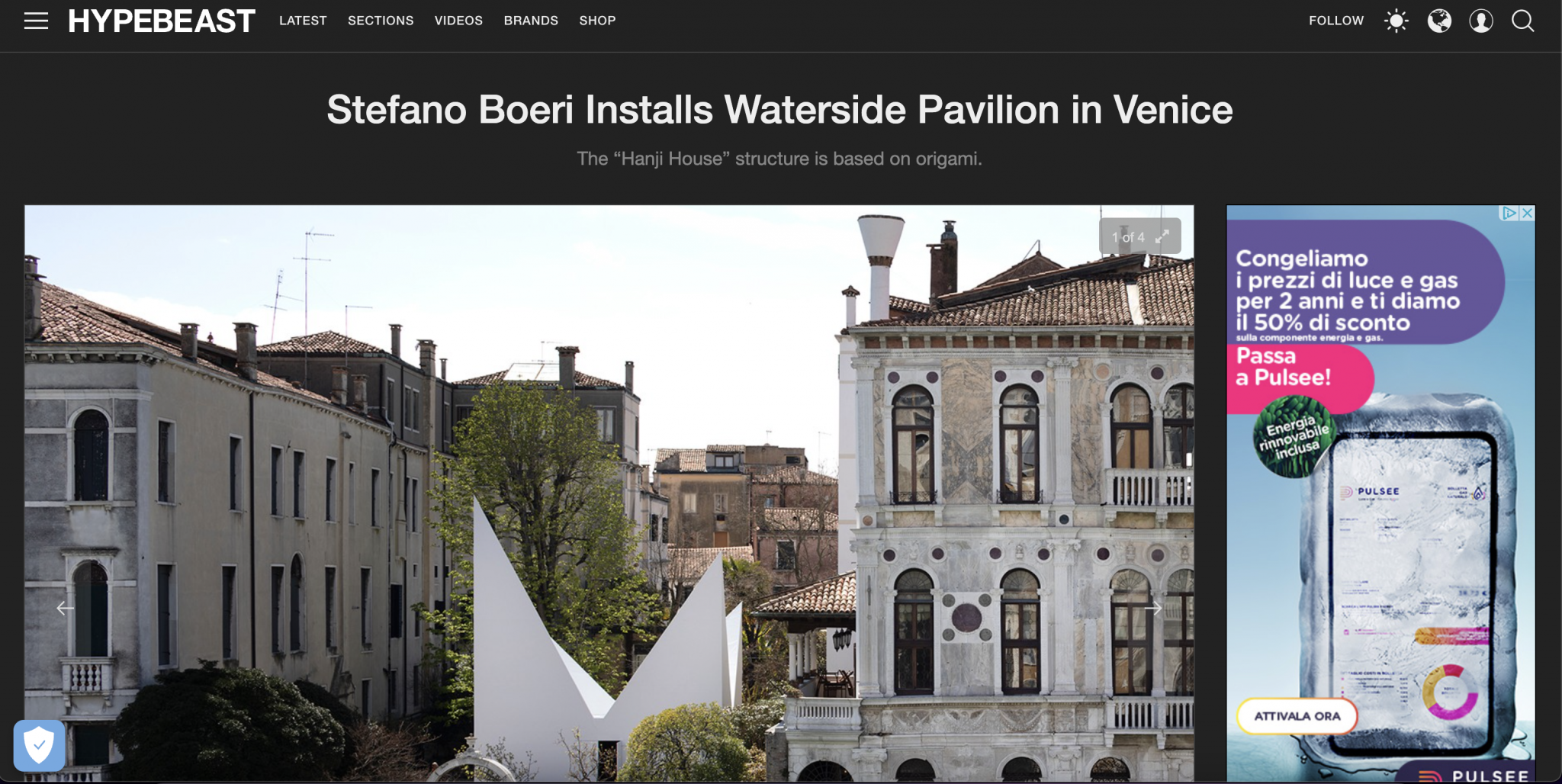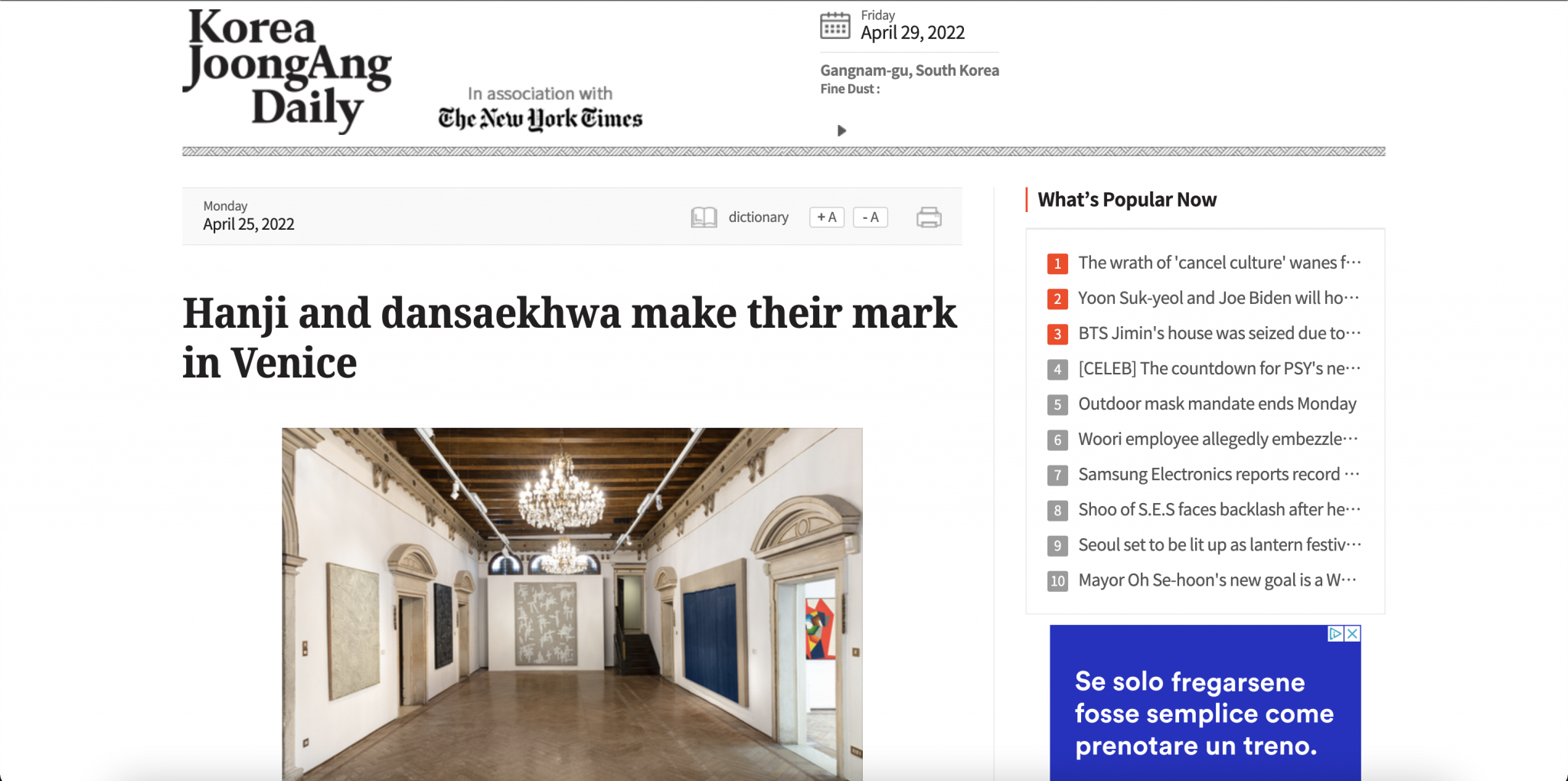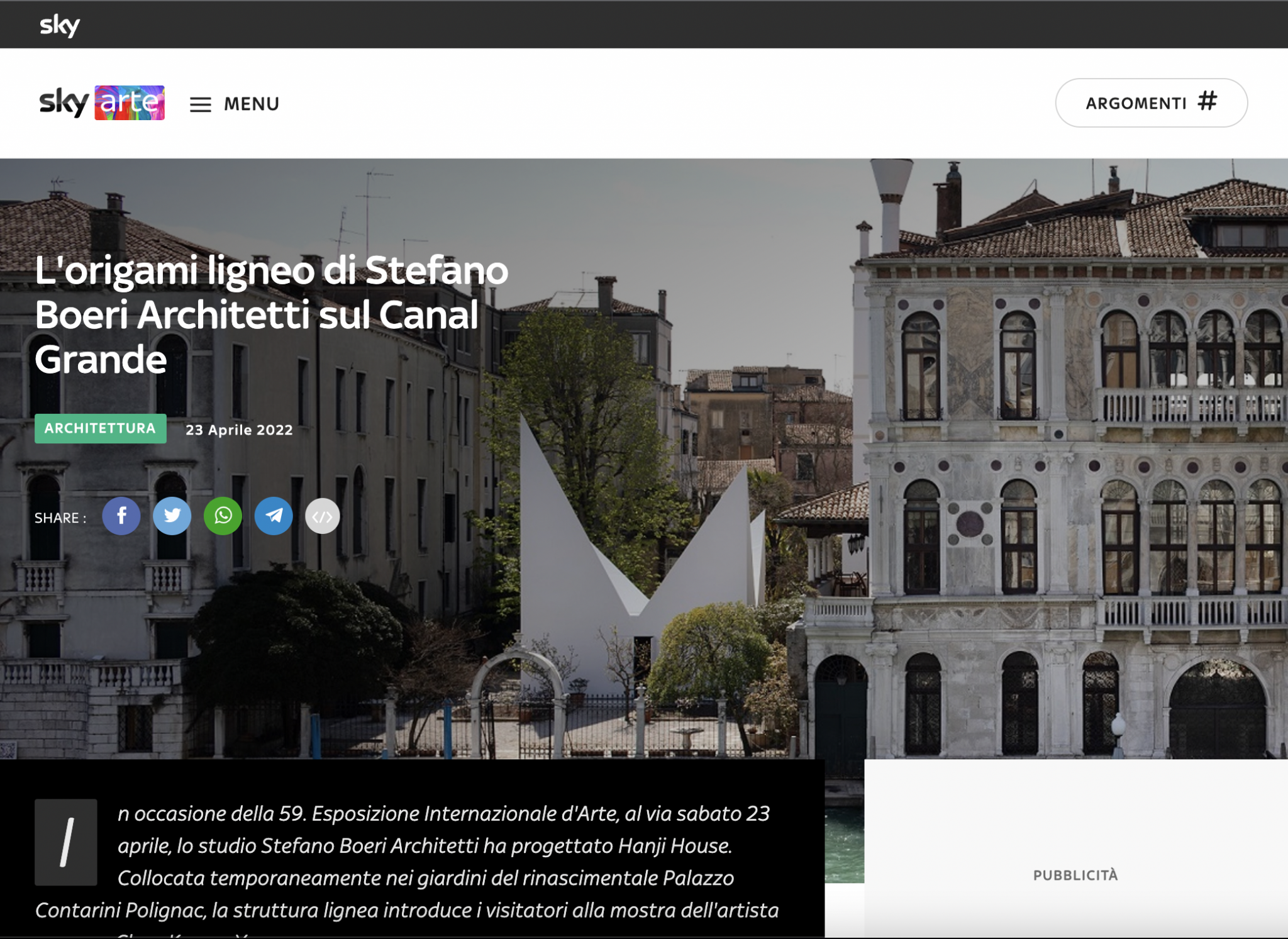 Hanji House (Lighthouse) is inaugurated today at Venice, a folding structure designed by Stefano Boeri Architetti for the exhibition of the Korean artist Chun Kwang Young, on the occasion of the 59th Venice Biennale.
Hanji House, conceived as a scale version of a folding paper installation, is a practical model of "paper-tree architecture". The installation is inspired by the playful and meditative oriental practice of folding paper in an infinite number of ways. The shape recalls the ancient oriental practices of origami and tangram, as well as traditional Japanese and Korean houses, based on a simple geometric modularity.
Inside the structure, the silent environment creates an immersive space in which visitors can relax, exploring Chun's works.
The event was covered by numerous international newspapers such as Aasarchitecture, Architectural Digest Italia, Afasia, Archdaily, Archiportale, Area, ArtApp, Åvontuura, Baumeister, Elle Decor, Hypebeast, Korea JoongAng Daily, Requadro, Sky Arte, Sky Tg24, World Architecture, , Hebdenbridge, Dezeen, Designers Digest, Freecaddownloadcenter.