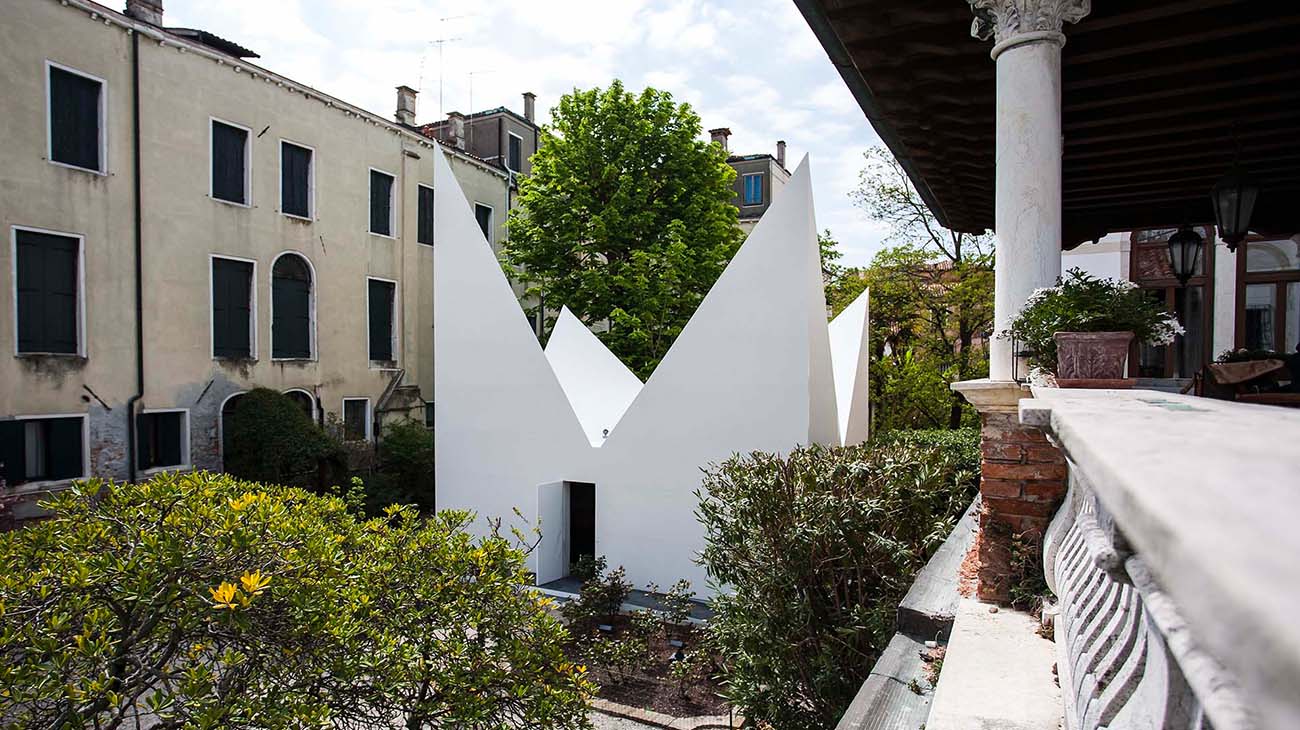 Thursday 21 April 2022 the Hanji House is inaugurated at Venice, an installation designed by Stefano Boeri Architetti for the Times Reimagined exhibition of the Korean artist Chun Kwang Young, as a collateral event of the 59th Venice Biennale.
Hanji House is a wooden pavilion, a practical model of 'paper-tree architecture' and it looks as a lantern from a distance.
In the afternoon Stefano Boeri speaks at the Academic Forum "Art and the built environment in the era of the ecological crisis" that  aims to initiate a multi-disciplinary debate stemming from the social-ecological concerns expressed through artist Chun Kwang Young's research and practice.
The event is attended by Sam Bardaouil (Director of Hamburger Bahnhof – National Museum of Contemporary Art, Berlin), Andrew Brewerton (Professor Emeritus, Plymouth College of Art), Jae Chun Choe (Biologist, Distinguished Professor of EcoScience, Ewha Womans University, Seoul), Jean-Marie Gallais (Chief Curator and Head of Exhibitions, Centre Pompidou Metz), Xiangning Li (Dean and Professor at the College of Architecture and Urban Planning of Tongji University, Shanghai), Otobong Nkanga (Artist, Antwerp) and Lucia Pietroiusti (Founder of General Ecology project at Serpentine, London).
The installation officially open to the public from 23 April to 27 November 2022. Here information and details for the visit: https://www.timesreimagined.com/