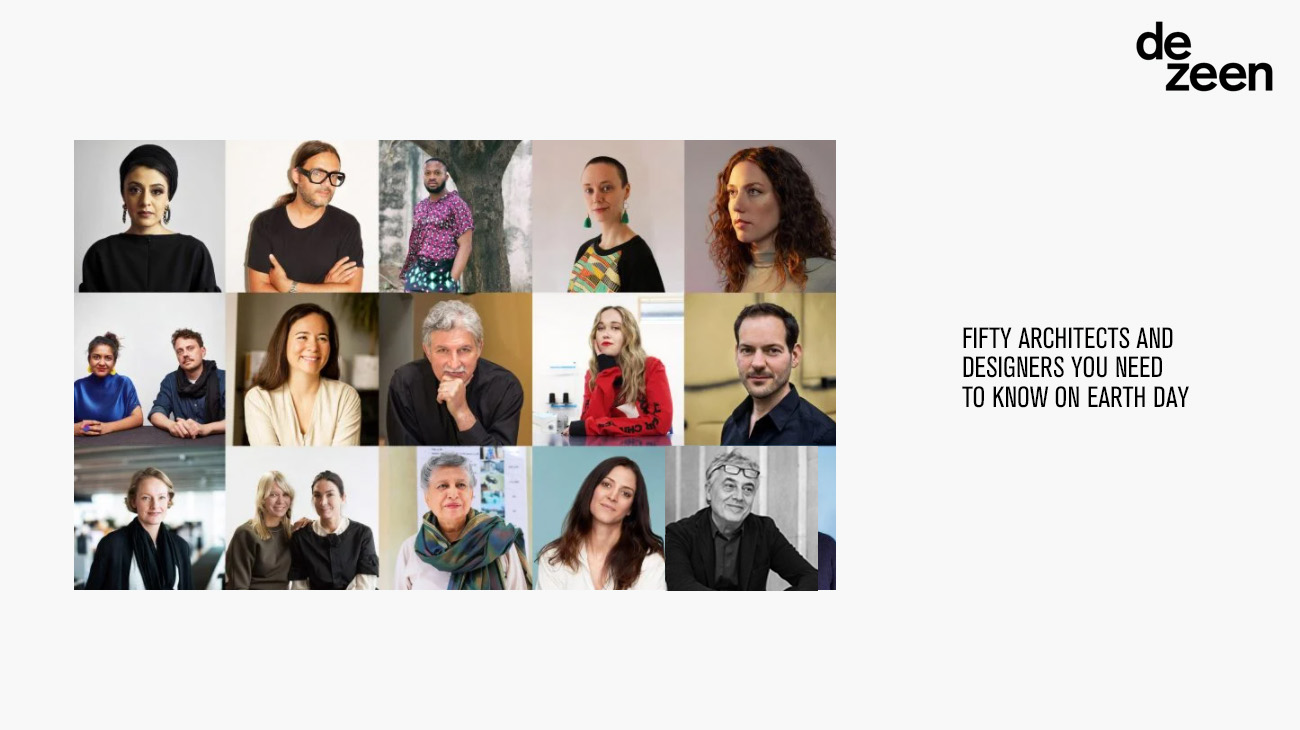 To celebrate the Earth Day, Dezeen compiles a list of 50 architects and designers who are looking to new horizons of sustainability, with projects that aim to reduce carbon emissions and pollution, protect biodiversity and promote the circular economy.
Stefano Boeri, founding partner of Stefano Boeri Architetti (SBA), is among the 50 candidates. Starting from the Vertical Forest in Milan, the Vertical Forest model is now declined with new projects all over the world, including Trudo Vertical Forest in Eindhoven, Palazzo Verde in Antwerp, Easyhome Huanggang Vertical Forest and Nanjing Vertical Forest in China.
Stefano Boeri is also President of the Scientific Committee of Forestami, the project that aims to plant 3 million trees in the metropolitan area of ​​Milan by 2030.
Among the candidates: Adebayo Oke-Lawal, Alexandra Hagen, Anab Jain and Jon Ardern, Andrew Waugh, Arthur Huang, Babette Porcelijn, Bethany Williams, Charlotte McCurdy, Cyrill Gutsch, Daniel Fernández Pascual and Alon Schwabe, Daniel Mitchell, Darshil Shah, Edward Mazria, Ellen MacArthur, Eric Klarenbeek, Gabriela Hearst, Hélène Chartier, Henna Burney, Henrik Taudorf Lorensen, Hester van Dijk, Iris van Herpen, Jalila Essaïdi, Julia Watson, Kabage Karanja and Stella Mutegi, Katie Treggiden, Lena Pripp-Kovac, Liina Klauss, Lucas De Man, Marco Vermeulen, Marie and Annica Eklund, Marie Cudennec Carlisle, Marina Tabassum, Marjan van Aubel, Michael Green, Michael Pawlyn, Nick Shute and Stefan Dodds, Nienke Hoogvliet, Nina-Marie Lister, Pierre Paslier and Rodrigo Garcia Gonzalez, Richard Hutten, Sarah Broadstock, Sebastian Cox, Smith Mordak, Sophie Thomas, Stella McCartney, Sumayya Vally, Thomas Rau, Valdís Steinarsdóttir and Yasmeen Lari.