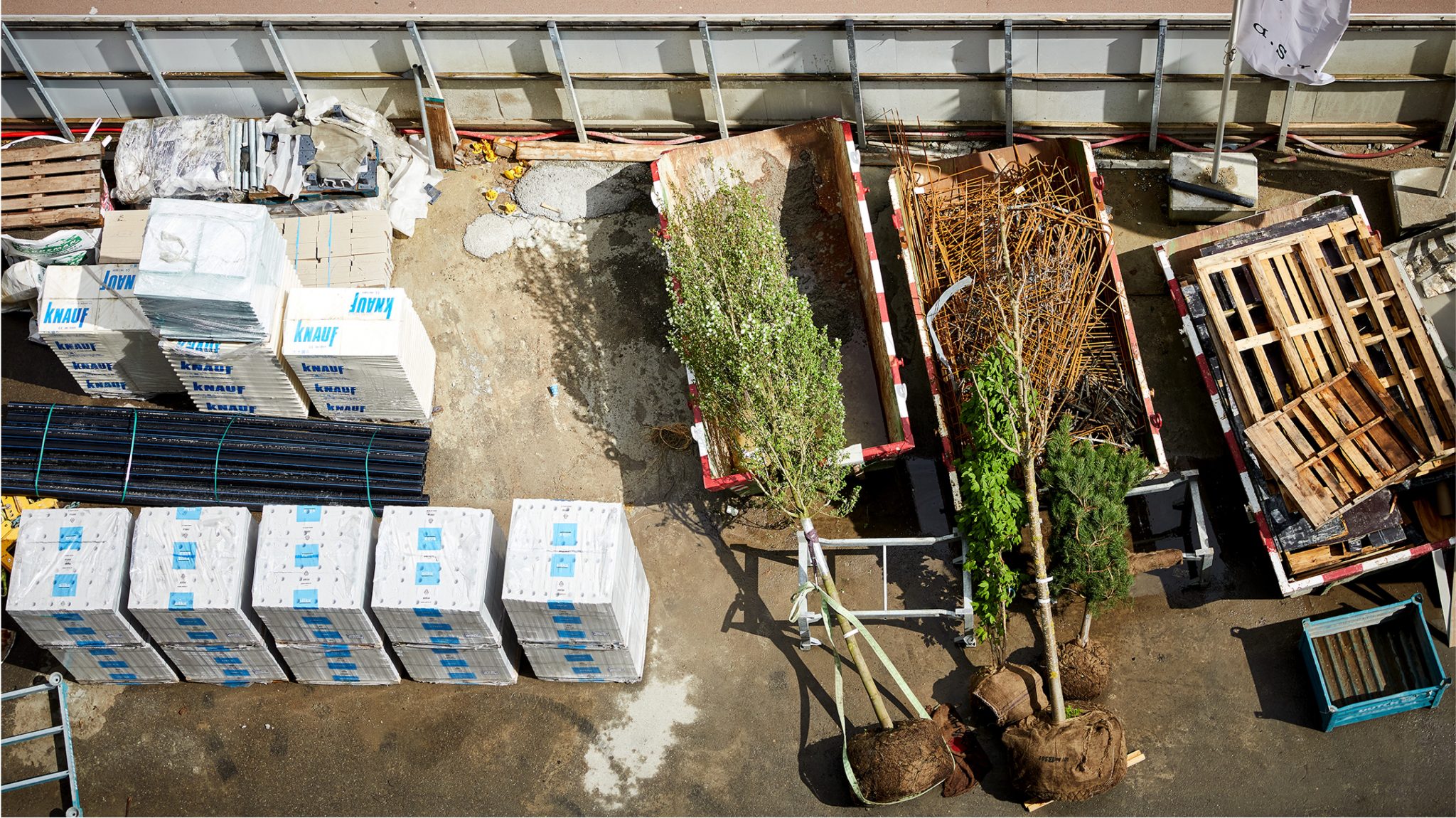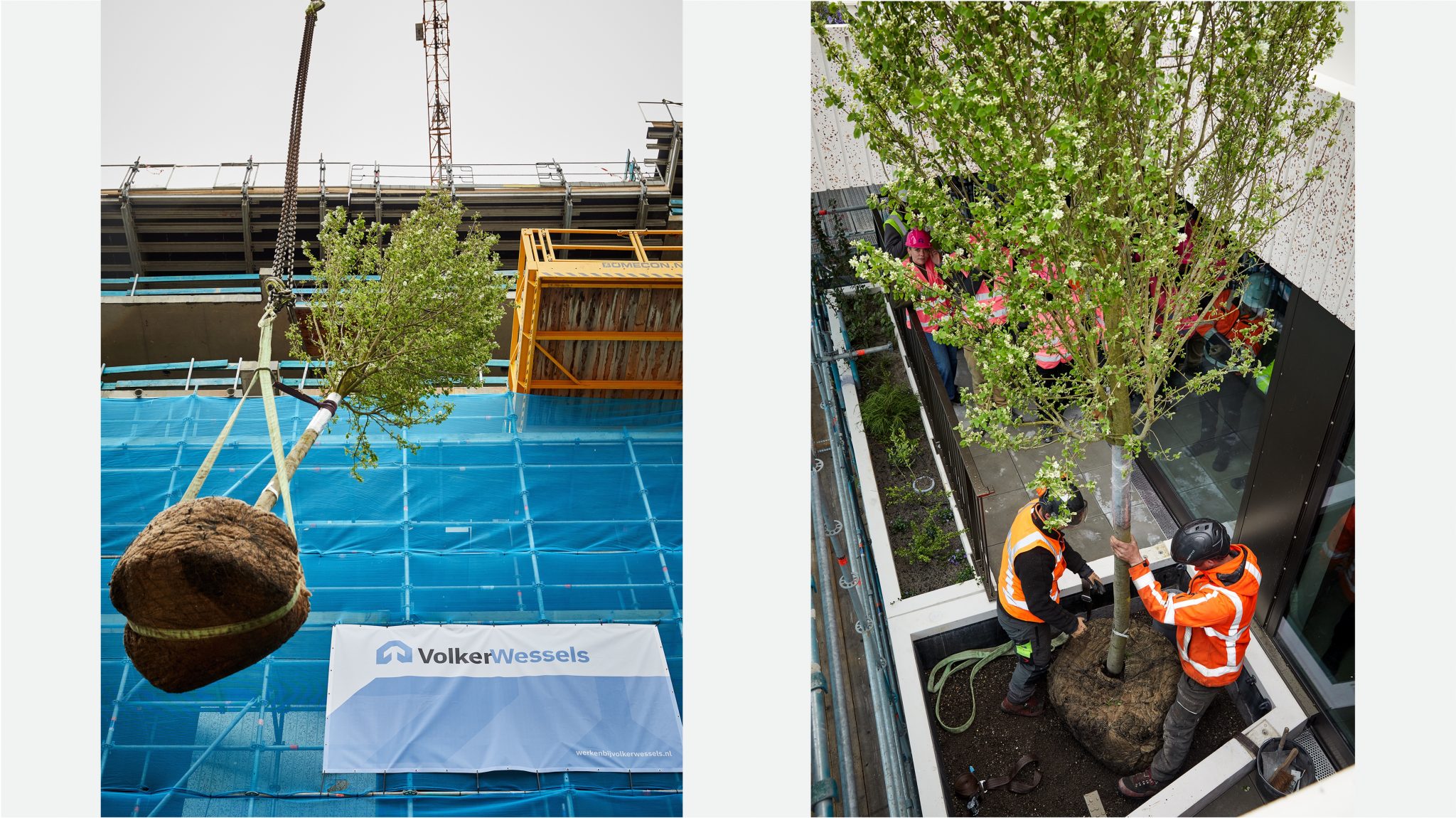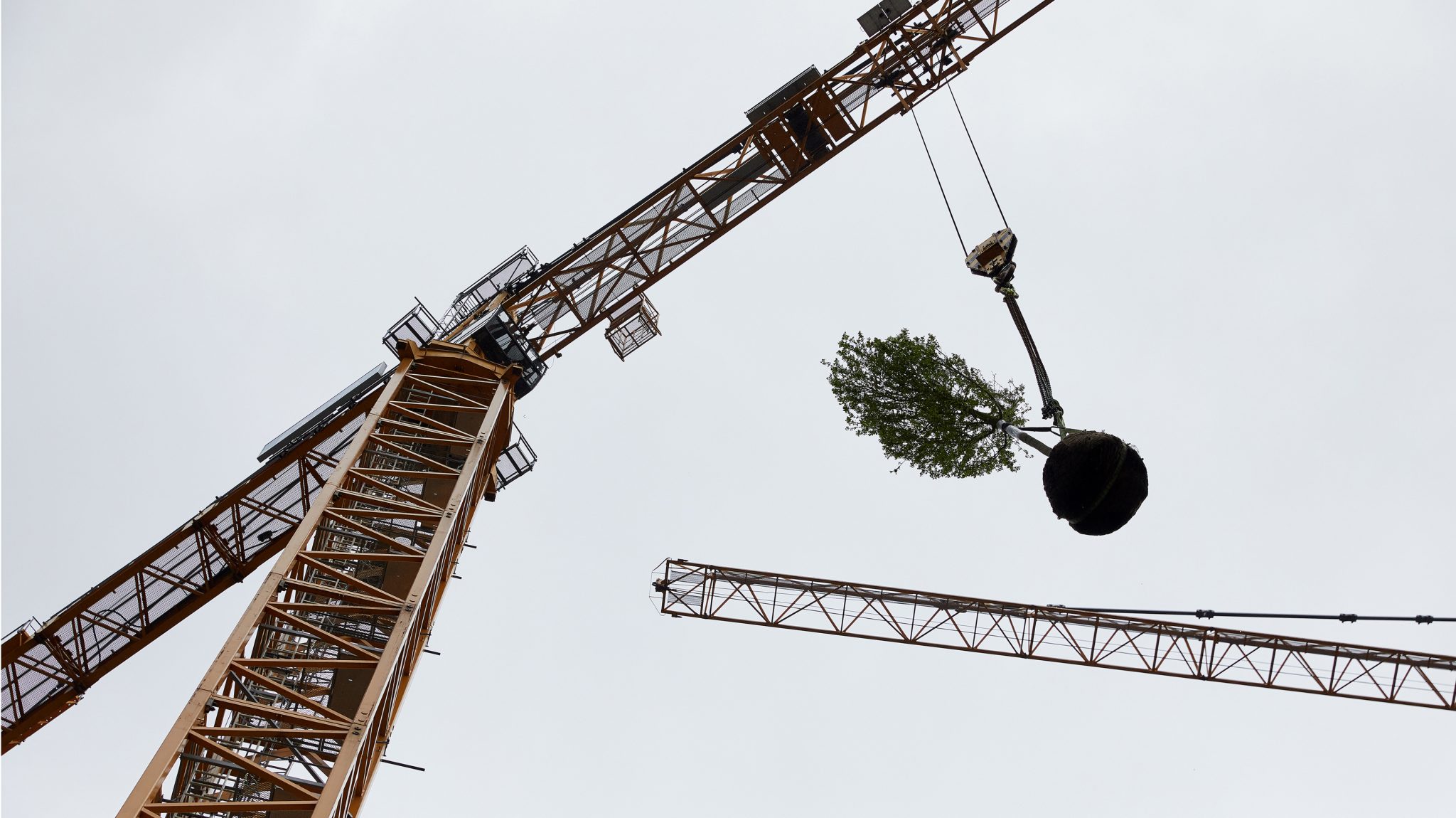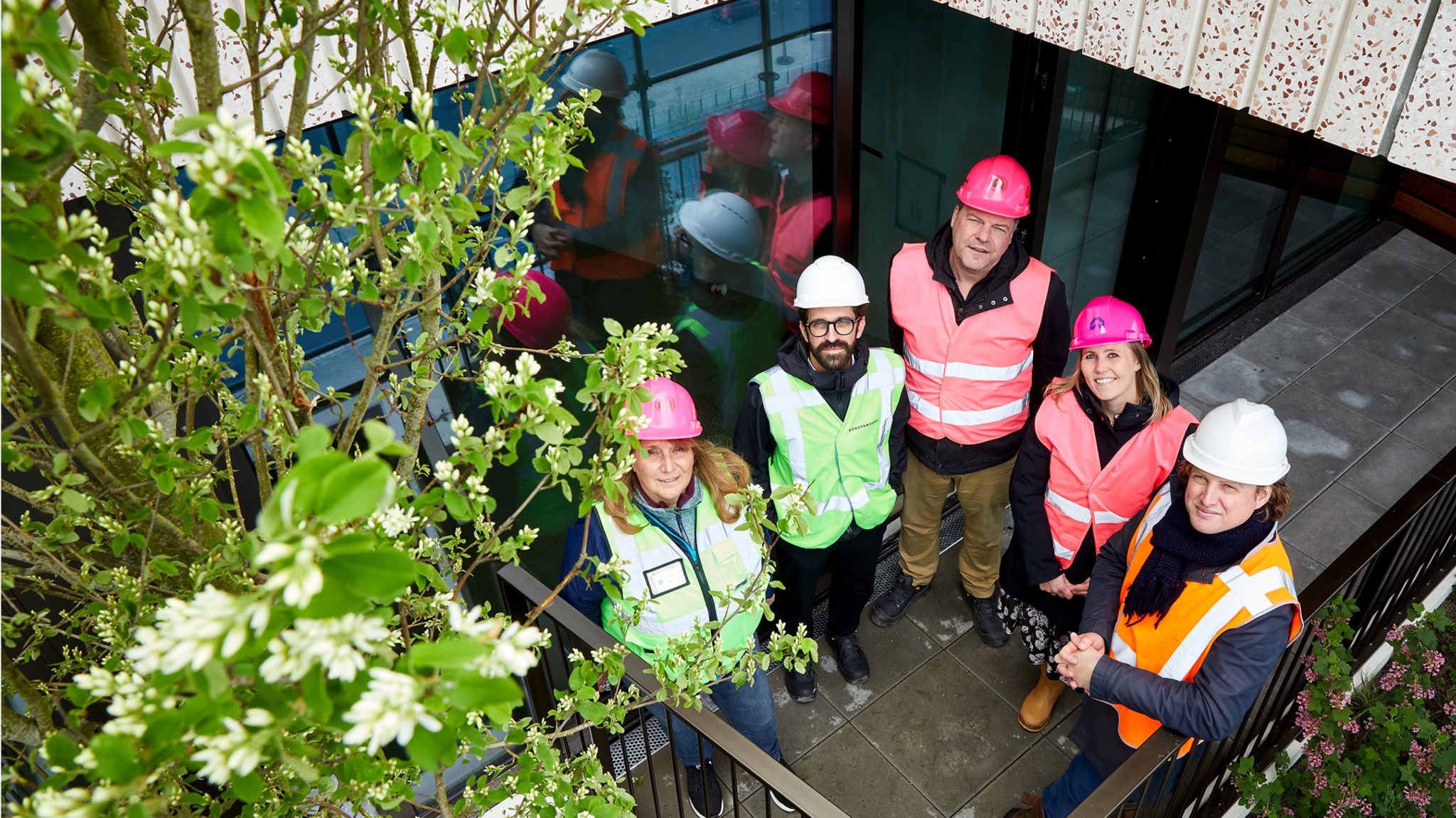 On Monday, April 24th, 2023, the first tree of the Wonderwoods Vertical Forest project conceived by Stefano Boeri Architetti for the city of Utrecht, as a declination of the Vertical Forest typology, was planted.
In the presence of the press, Paolo Russo, Project Leader of Stefano Boeri Architetti, Jeroen Schilder, agronomist Laura Gatti, and landscape architect Timo Cents, the first tree was hoisted to the top of the building: it is a currant, the first of about 280 trees distributed on the facade, in the hanging gardens, and in the Wonderwoods courtyards. In the afternoon, a four-meter-tall shadbush tree, from rose family (Rosaceae), was also planted along with 12 children.
Wonderwoods Vertical Forest consists of a 105-meter-high green tower housing about 200 apartments of various types and for different users and about 15,000 square meters of office space. The tower will house about 10,000 plants of 30 different species on its facades, equivalent to the vegetation of one hectare of forest-a true urban ecosystem, capable of producing about 41 tons of oxygen each year.
The maintenance of this vertical forest, whose trees come from Van den Berk nurseries, is then entrusted to the Royal Ginkel Group, which includes a group of Flying Gardeners who will perform maintenance by lowering themselves from the top of the building.
Wonderwoods thus reveals a complex and multifaceted nature, presenting itself as a genuine novelty in the palimpsest of contemporary European architecture. It is not a simple skyscraper, iconic and indifferent to the context in which it is built: rather, it is an urban tower, bringing upward the utopia of an unprecedented city-nature cohabitation, respecting and enhancing the characteristics of the neighborhood between Croeselaan and Jaarbeursboulevard.
To follow updates from the construction site: https://www.bcwonderwoods.nl/nl/projectwebsites/wonderwoods/webcam
The news was also picked up by national and international websites and television stations such as WNL, AD Netherlands, Duic.