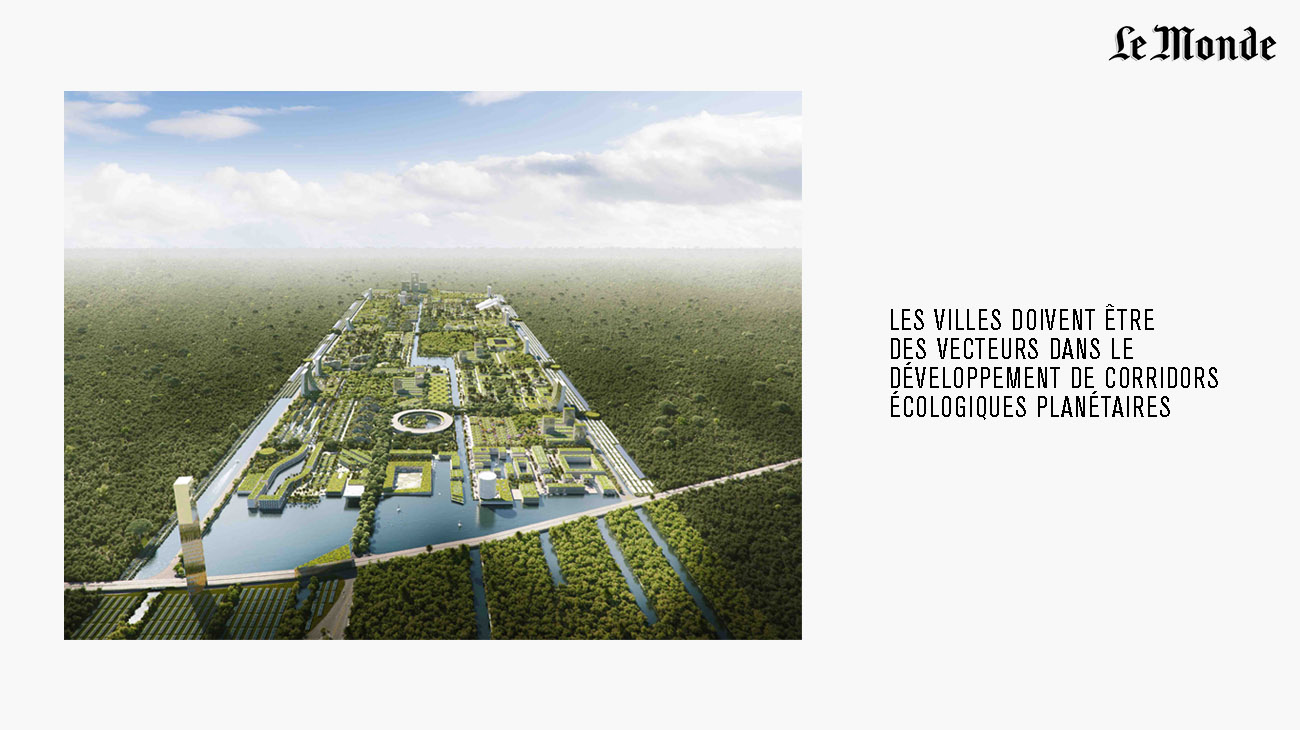 On Le Monde an article by Cécile Peltier that tells the proposals and ideals of the architect Stefano Boeri in view of an upturn following the Covid-19 pandemic, the consequences of which bring to light the need to rethink the city and its close connection with nature.
The existing and newly built metropolises are proposed as vectors in the development of planetary ecological corridors to combat the effects of global warming, which threatens to make large urban centers uninhabitable. An example is the Smart Forest City of Cancun, designed by Stefano Boeri Architetti by reviewing the relationship between human beings and nature to consider it no longer in terms of exploitation but as a new alliance.
The City Forest, in fact, is designed as a self-sufficient settlement both from an energy and food point of view and is planned to host up to 130 thousand inhabitants, welcoming 362 hectares of plant surfaces and 120 thousand plants belonging to 350 different species. Nature, no longer imprisoned, makes it possible to change paradigm and perspective, reconciling human housing needs with the presence of trees, as happens in the Vertical Woods of Milan, Eindhoven and Tirana.
To read the entire article, follow the link: https://www.lemonde.fr/economie/article/2020/05/04/les-villes-doivent-etre-des-vecteurs-dans-le-developpement-de-corridors-ecologiques-planetaires_6038567_3234.html