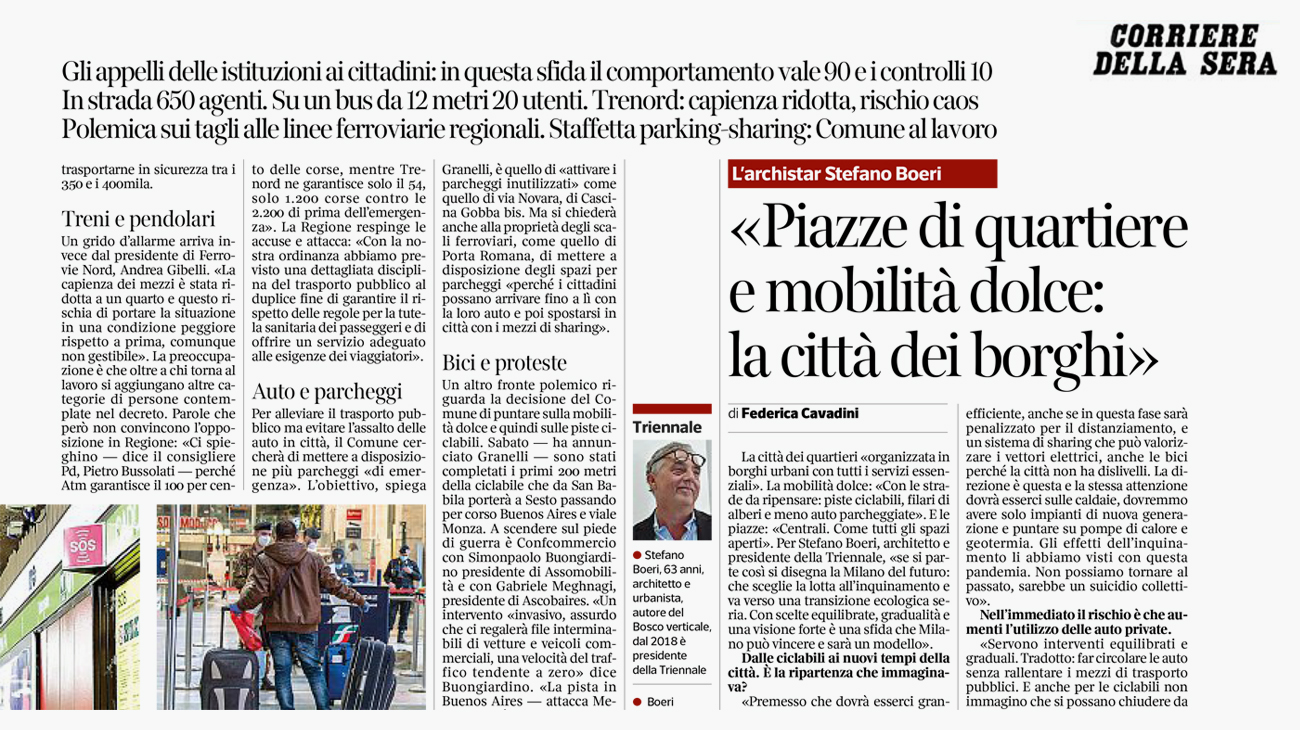 On Corriere della Sera an interview with architect Stefano Boeri who imagines a "neighbourhood city" organized in urban small towns, all containing the essential services for citizens. Soft mobility including roads to be adapted to cycle paths, rows of trees and with less space for cars, capable of regenerating the appearance of the city in the direction of a serious ecological transition.
Milan at the forefront, rethought as a winning urban reality and an example for the future, starting from the planning of self-sufficient neighbourhoods reinterpreted as small autonomous historic centres to reduce the density in the places of greatest aggregation without losing the social intensity of the exchange that is what the city offers.
Spaces open for business, culture, sports and entertainment, in connection with the strong choices to be made by the municipality, reducing emissions of fossil fuels and increasing greenery within the areas today densely inhabited.
To read the entire interview, see the Foreground section of the Corriere della Sera on Monday 4 May 2020.