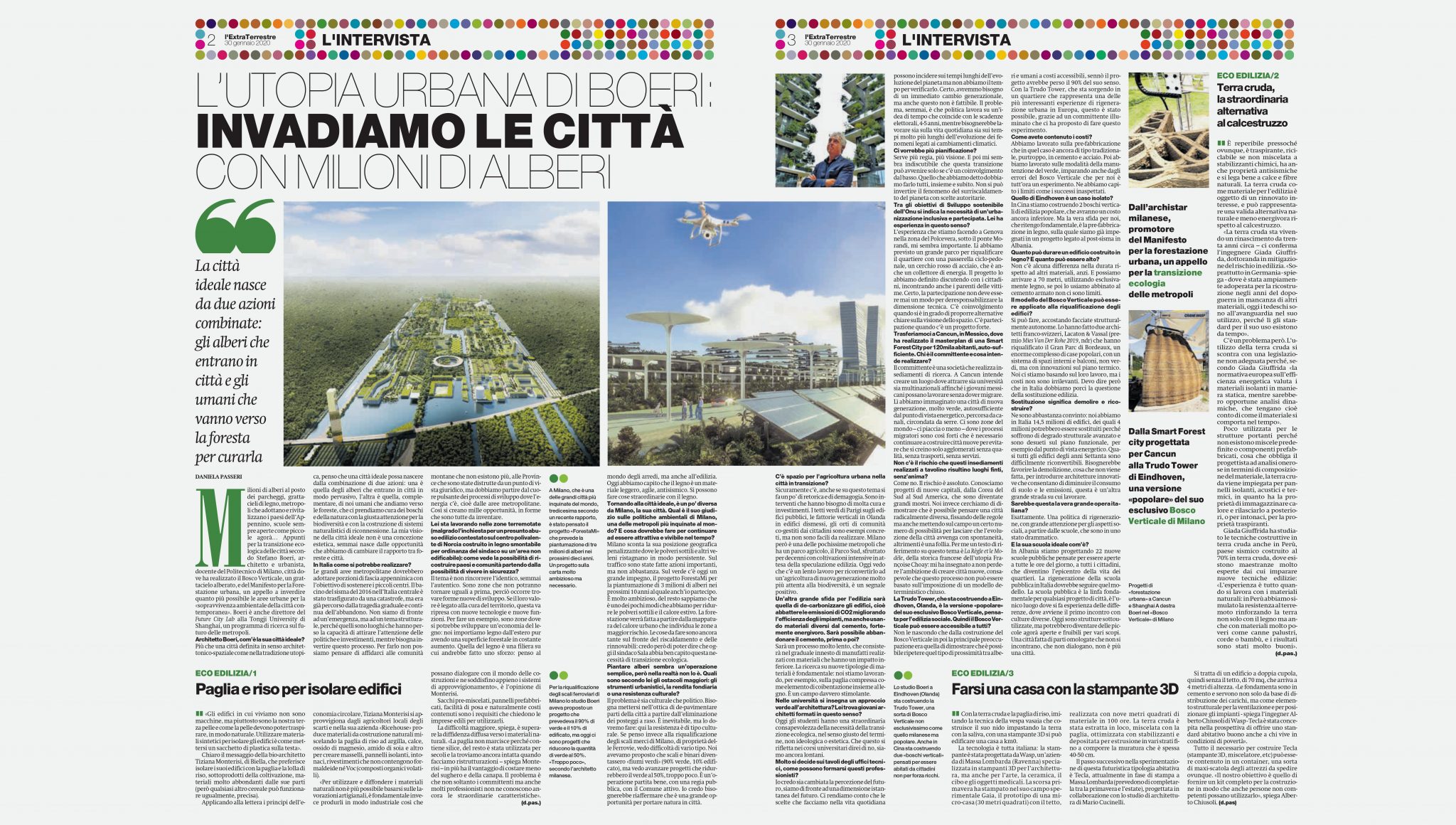 Millions of trees, vertical forests and self-sufficient metropolises are just some of the notes for the ecological transition of the cities according to Stefano Boeri Architetti, designer studio of the Smart Forest City of Cancun, an urban reality that arises from two combined actions: trees entering the city and humans going in the direction of the forest, towards a new alliance between human and natural space.
On the Manifesto, a double page of interview with Stefano Boeri that tells about various aspects related to Urban Forestry, seen as an architectural, cultural and political approach that takes shape at different scales, from the building to the urban and global scale. A slow process that requires conscious interventions, care and investments that lead to the gradual grafting of products made with materials having a lower environmental impact and solutions capable of giving trees and greenery the value of inhabitants like humans.
An excursus among the projects of Trudo Vertical Forest – the first Vertical Forest designed for social housing – of the Polcevera Park and the Red Circle of Genoa, between reflections related to Milan and the ideal cities of the future, to the environment university and educational one.
To read the entire article, consult the newspaper of the Manifesto of Thursday 30 January.