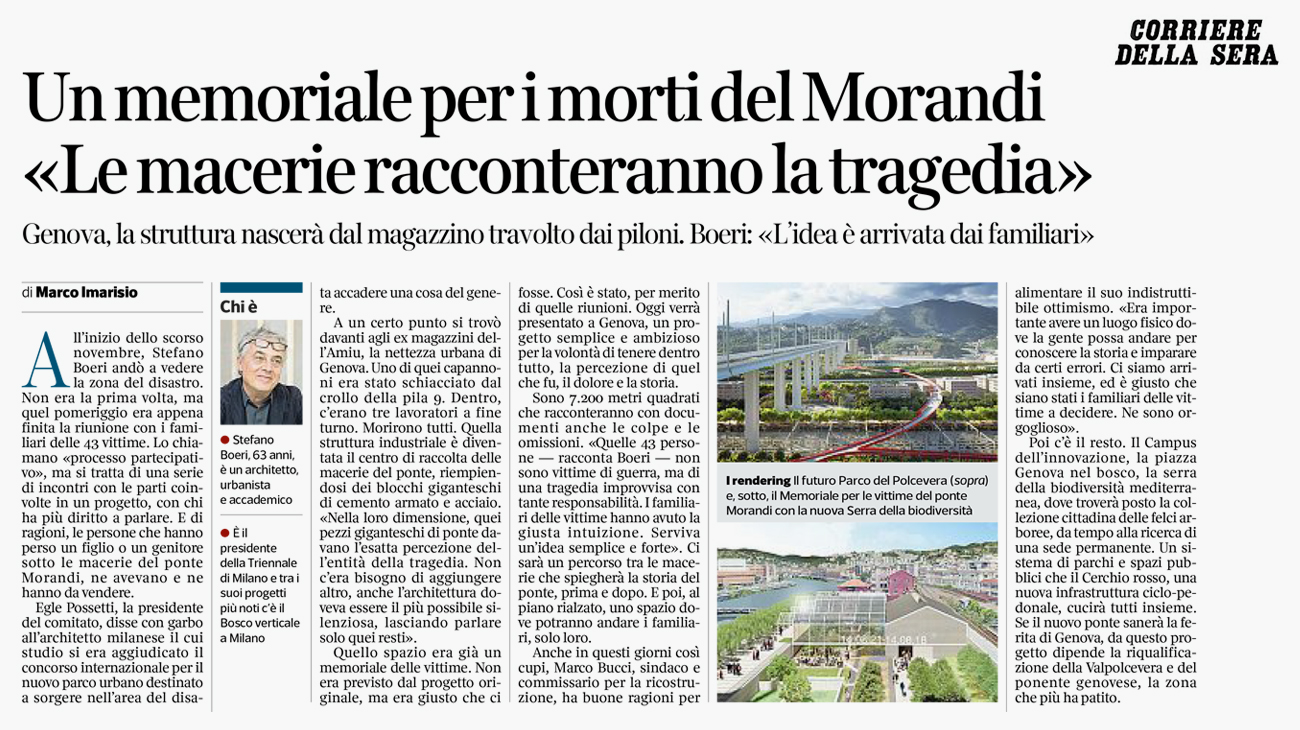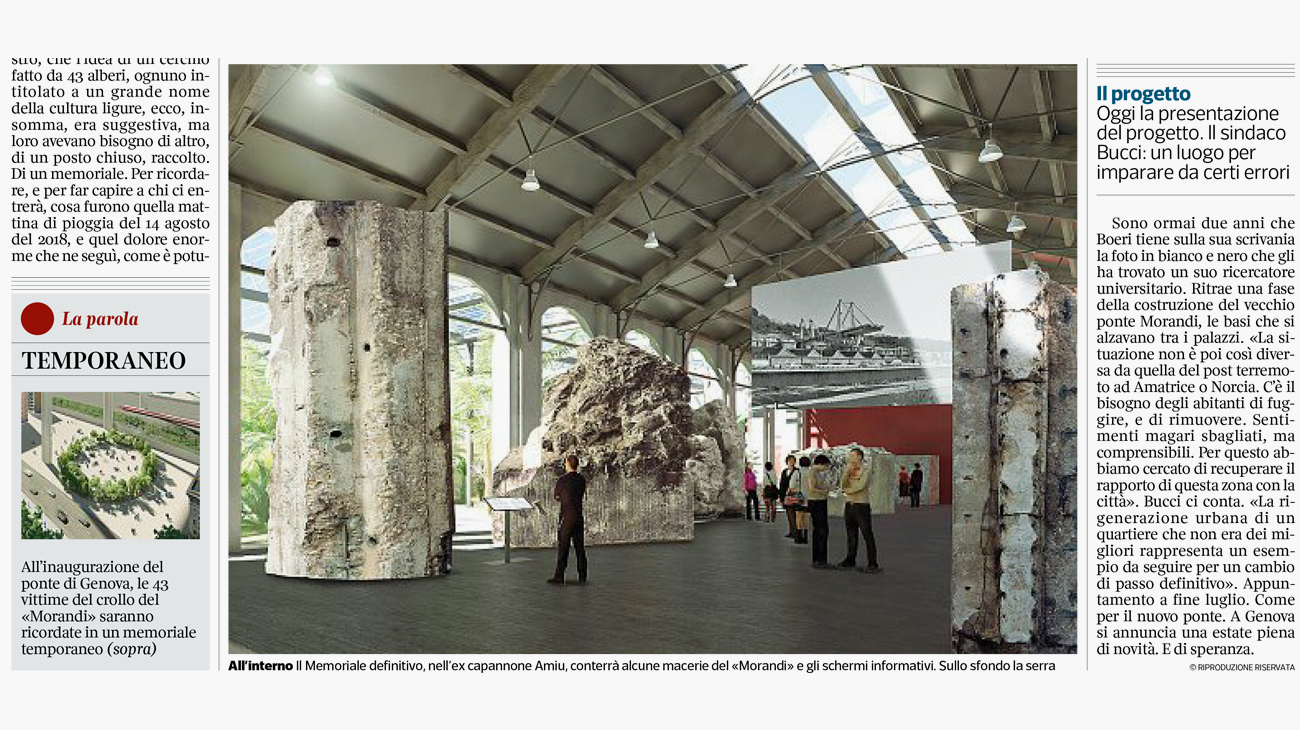 On Corriere della Sera an article explaining the birth of the Memorial for the 43 victims of the collapsed Morandi bridge in Genoa, part of the larger project of the Polcevera Park and the Red Circle designed by Stefano Boeri Architetti. The active participation and presence on the territory of the Milanese architect following the infrastructure catastrophe led to a dialogue and a participatory process between the designers and relatives of the victims.
An industrial structure below the bridge has become the collection centre for the sadly known old concrete structures: in their size, those gigantic concrete blocks return the exact perception of the extent of the tragedy, without needing to add anything else. A respectful architecture thus lets the remains to speak, in a simple, strong and ambitious project for the desire to keep everything inside, the perception of what was, the pain and the history.
A physical place where everyone can go to learn about the past and from mistakes, flanked by the Innovation Campus, the Genova square in the woods, the greenhouse of Mediterranean biodiversity, where the town collection of tree ferns, which has long been in search, will find its place of a permanent office. A system of parks and public spaces that the Red Circle – the new cycle-pedestrian infrastructure – will sew together in the urban regeneration of a neighbourhood that becomes an example to follow for a definitive change of pace.
To read the entire article, consult the Corriere della Sera on Wednesday 22 April 2020.