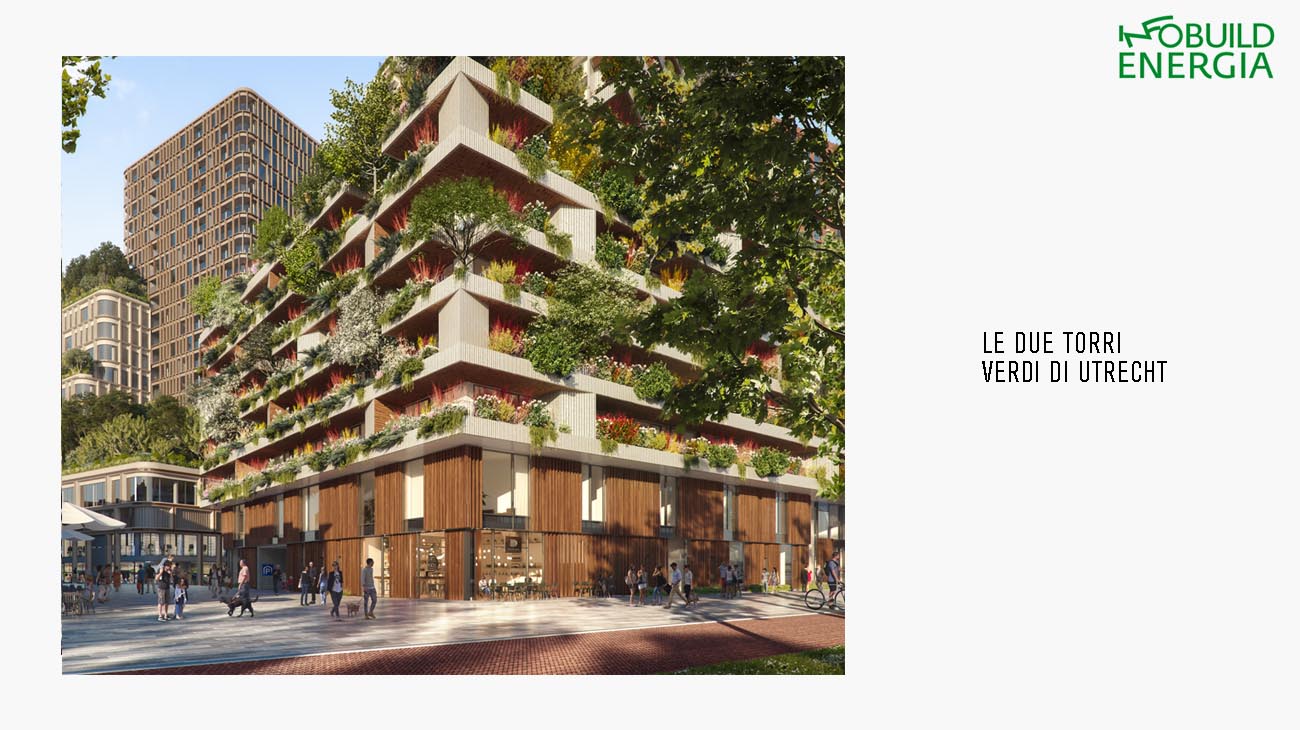 On InfoBuild Energia – a portal dedicated to energy saving and renewable sources in construction – an analytical description of the Wonderwoods project in Utrecht, designed by Stefano Boeri Architetti, within a wider urban strategy for the Dutch city, which provides that the roofs of houses must become green or be equipped with solar panels, with the aim of increasing biodiversity in the city and creating a sustainable city environment.
The project designed by the Milanese studio is an introverted architecture surrounded by nature, able to accommodate 360 trees and 9,640 shrubs and flowering plants, equivalent to the vegetation of a hectare of forest: a real urban ecosystem, capable of producing around 41 tons of oxygen every year. With its four overlapping facades and the height of 90 meters, the building of the Stefano Boeri Architetti studio defines a rotation of the body of the building that gradually lifts and detaches itself from the alignment of the street below (Croeselaan), to position itself according to a east-west orientation.
In relation to the chromatic composition, the thickness of the biological mass, the solar incidence and seasonality, the facades of the Wonderwoods Vertical Forest will often change appearance and image, giving life to ever-changing natural landscapes, immersed in urban reality.
To read the entire article and view iconographic documentation, follow the link:
https://www.infobuildenergia.it/progetti/due-torri-verdi-utrecht-565.html#