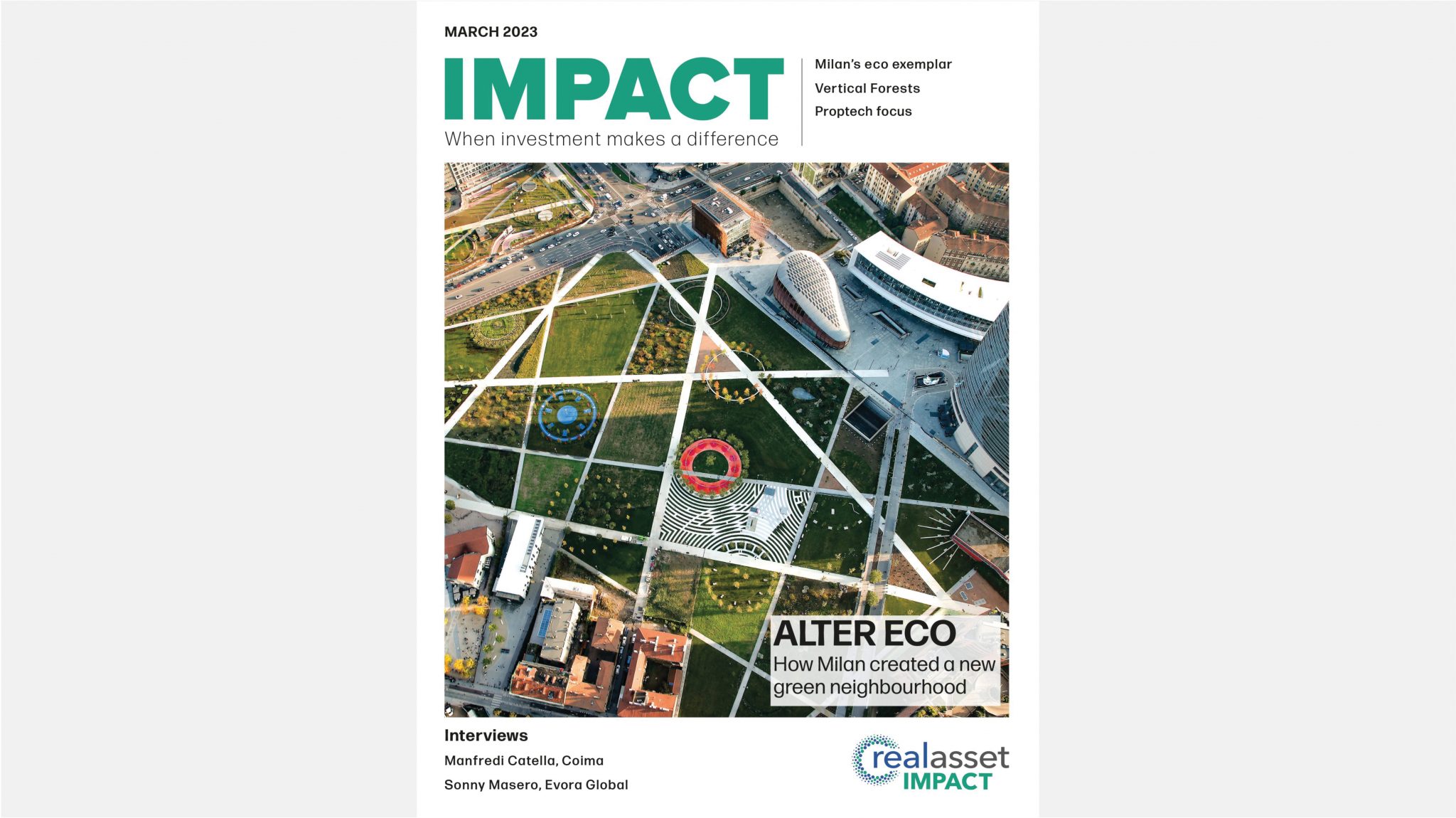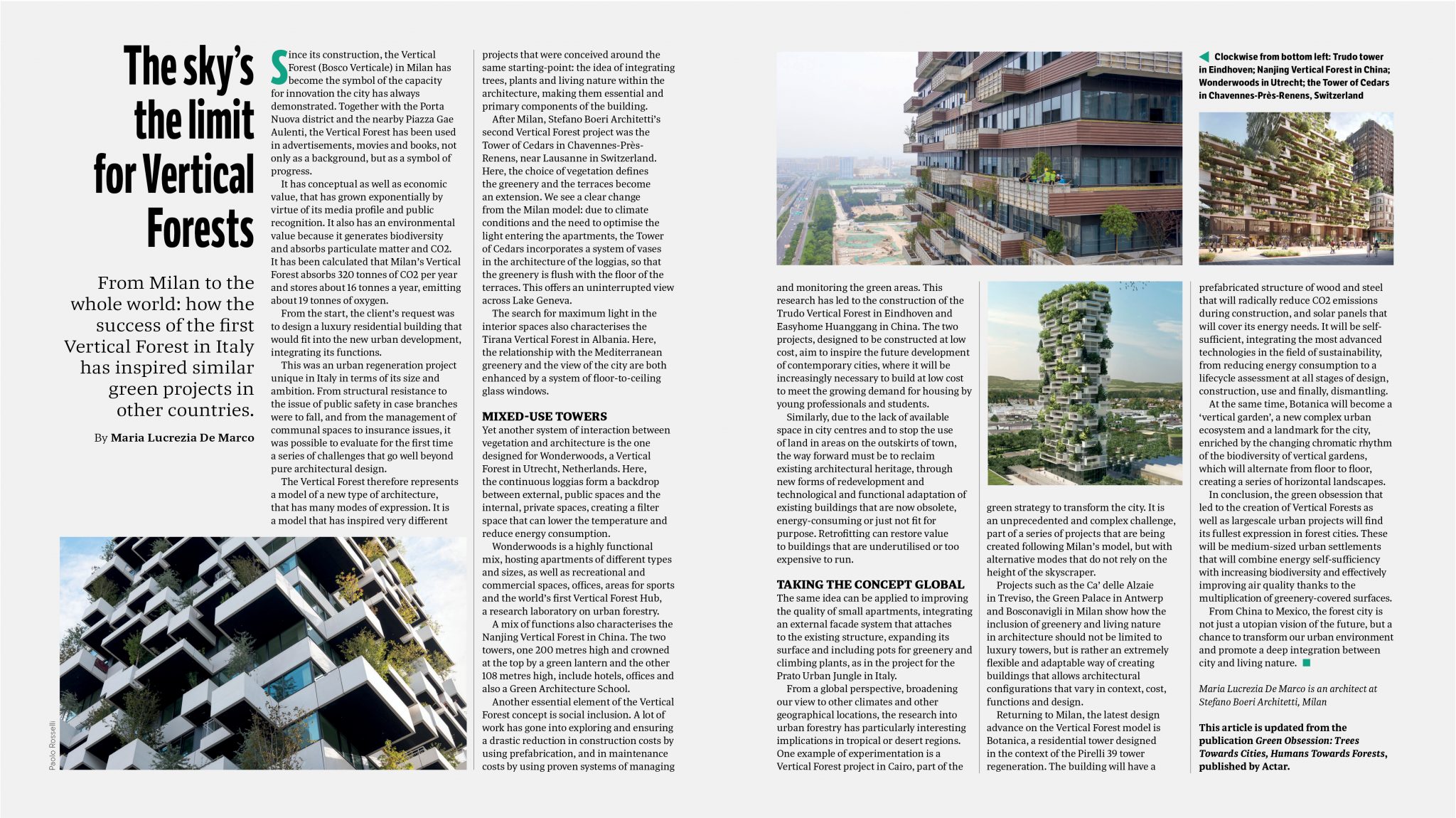 The first 2023 issue of the quarterly magazine Real Asset Impact, dedicated to sustainability and ESG issues in the building and real estate sector, presents the work of studio Stefano Boeri Architetti and vertical forest projects around the world.
From the first Vertical Forest prototype completed in 2014, the article by Maria Lucrezia De Marco (Department of Communication Coordinator, Stefano Boeri Architetti) analyses the typology and its design declinations around the world: with Trudo Vertical Forest, the first vertical forest dedicated to social housing in Eindhoven, and the Easyhome Huanggang Vertical Forest, the first example in China, the aim of recent projects is to enhance the social mix within the building and guarantee inclusion and affordability for all citizens, regardless of economic background.
The projects underway in Lausanne and Utrecht are also mentioned, where the typology is reinterpreted according to the specific needs of the context, with, in the first case, the study of the loggia building typology applied to the vertical forest system and, in the second, a focus on the functional mix of activities and services, creating a permeable basement that can be used by the city.
The article takes up the considerations published in Green Obsession, Trees Towards Cities, Humans Towards Forests (ed. Actar, 2022), a book by Stefano Boeri Architetti that aims to reveal the processes and complexity involved in the search for a new type of urbanism.
To read the full issue: https://realassetinsight.com/publication-category/real-asset-impact/