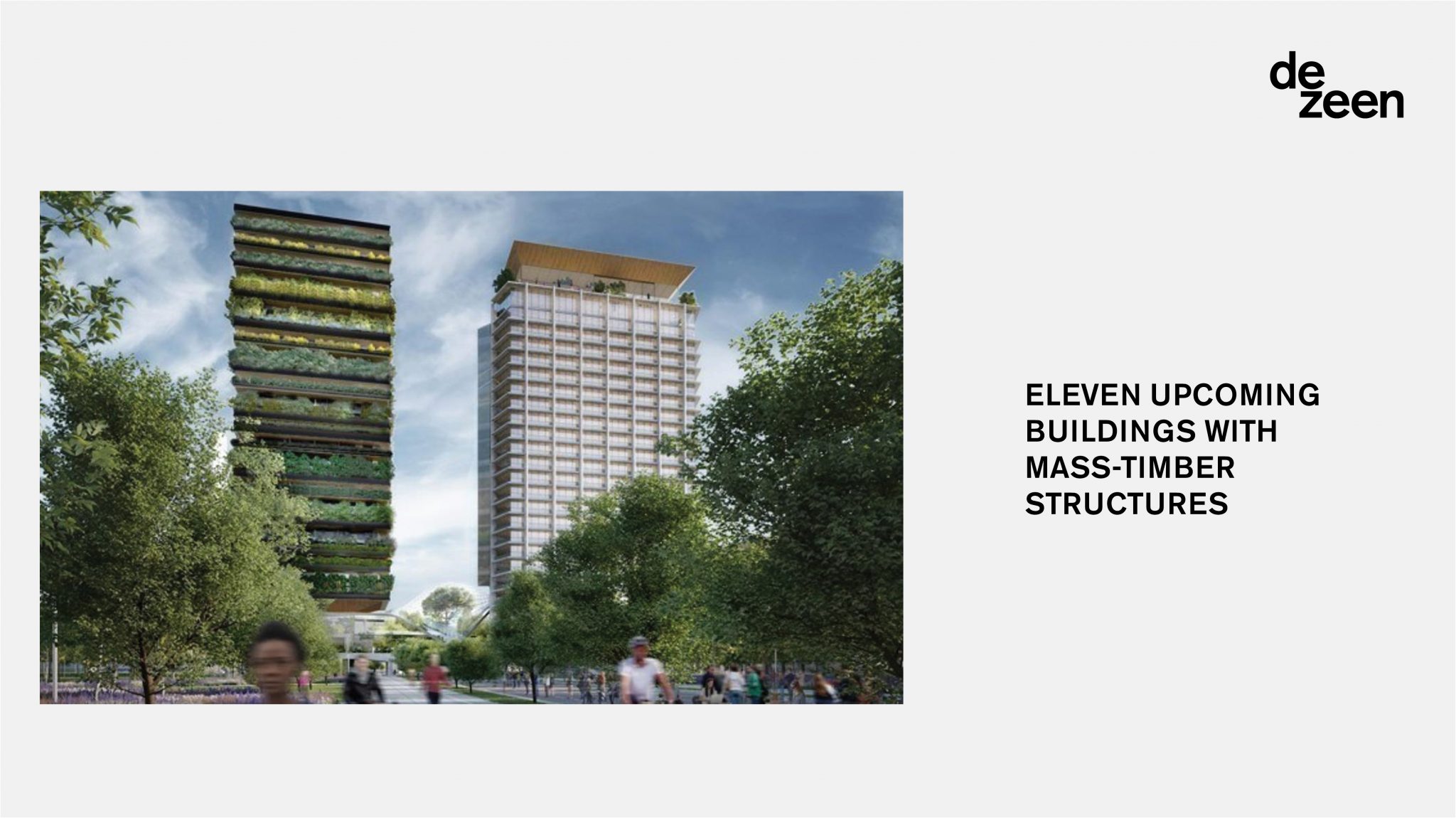 he architecture blog Dezeen publishes an article on eleven upcoming projects with timber structures, including in the list the project for the regeneration of Pirelli 39, the Botanical Tower by Stefano Boeri Architetti.
Solid wood products, such as cross-laminated timber (CLT) and glulam (glulam), are growing in popularity in architecture because they can offer a low-carbon alternative to common materials such as steel and concrete.
In addition, they contribute to the natural aesthetics of buildings, supporting the principles of biophilia that can increase occupant well-being.
The projects considered range from residential buildings to sports and commercial facilities, all with the aim of innovating the typology and moving it towards a sustainable building transition. The Botanica project fits into this context: next to the old office building, a tower is built populated with different essences and colours on each floor. A 110-metre high residential tower with its roots sunk into the Library of Trees and the ambition to "plant" 13 thousand essences, shrubs and trees (420) in the sky, divided by species and colours so that, floor by floor and season by season, the building can go from the red of the fruit of the dogwoods and viburnums in January to the acid yellow of the yellow conifers in December. Botanica is part of the project for the redevelopment of Pirelli 39, by Stefano Boeri Architetti and the US studio Diller Scofidio+Renfro.
"We have not re-proposed the concept of the Bosco Verticale in a mimetic way," says architect Boeri, "but by taking up the tradition of the Italian garden and working on the idea of a botanical garden, we have reasoned in a new way about the relationship between architecture and living nature".
To read the full article: https://www.dezeen.com/2023/03/09/upcoming-buildings-mass-timber-revolution/