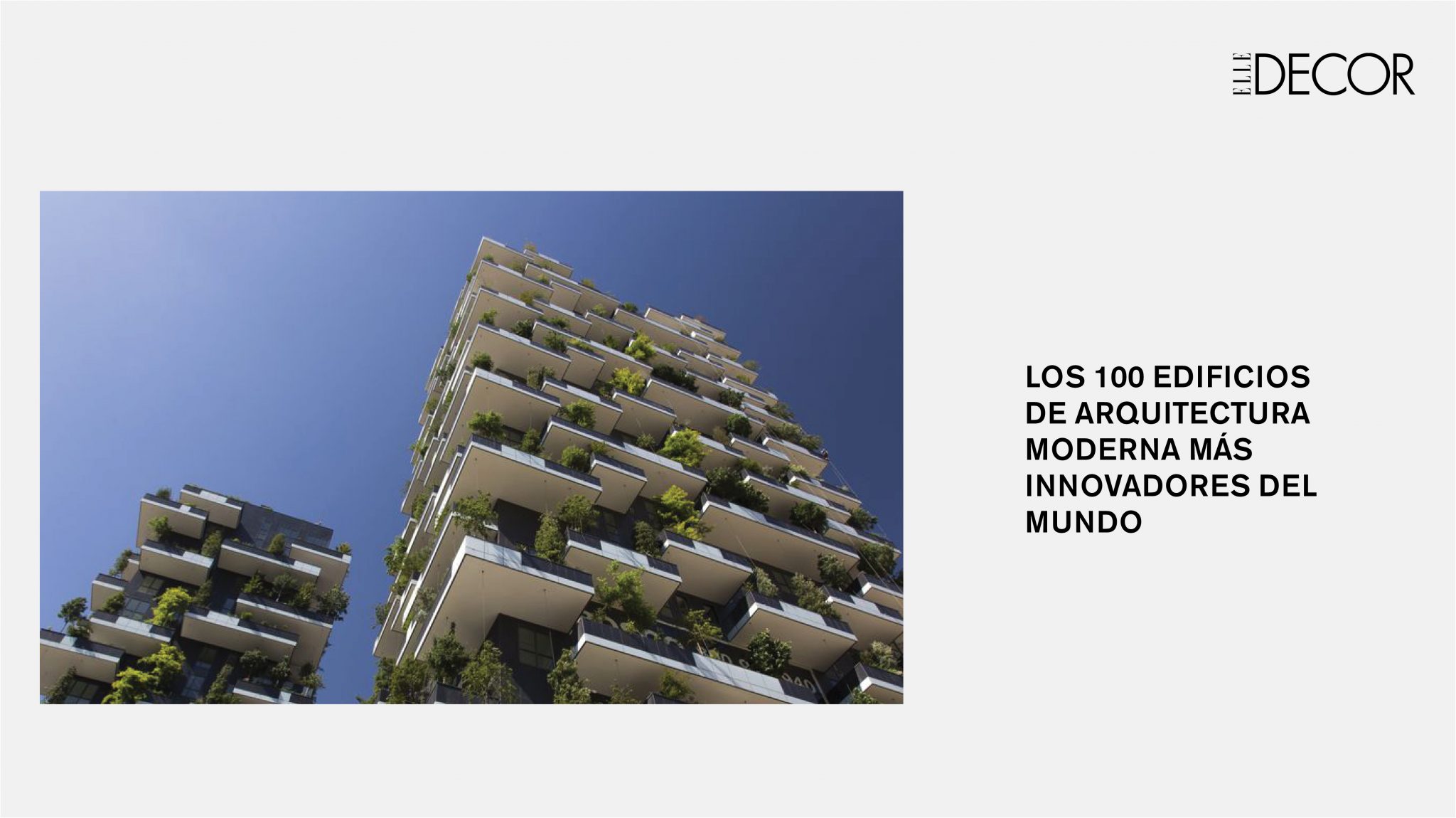 In Elle Decor Spain, an article by Carla Domíngues describes the 100 most innovative modern architectural buildings on the world stage, including the Bosco Verticale in Milan, a project by Boeri Studio (Stefano Boeri, Gianandrea Barreca, Giovanni La Varra) as the building-prototype of a new architecture of biodiversity, which places at the center no longer just humans, but the relationship between humans and other living species.
The article focuses on projects built in the late 19th and early 20th centuries on every continent in response to the social, technological and cultural changes of the time. The Bosco Verticale, dubbed the new symbol of Milan, is included and praised for its innovative vision of the relationship between architecture and nature. Constructed, in Milan in the Porta Nuova area, it consists of two towers 80 and 112 m high, housing a total of 800 trees (480 trees of first and second size, 300 of smaller size, 15,000 perennials and/or ground cover plants and 5,000 shrubs. A vegetation equivalent to that of 30,000 square meters of forest and undergrowth, concentrated on 3,000 square meters of urban area.
Together these solutions overcome the still essentially anthropocentric and technicist concept of "sustainability" in the direction of a new biological diversity. Almost 10 years after its construction, the Bosco Verticale has also created a habitat colonized by numerous species of animals (including about 1,600 birds and butterflies), establishing an outpost of spontaneous plant and wildlife recolonization in the city.
To read the full article: https://www.elledecor.com/es/arquitectura/g42775576/edificios-arquitectura-moderna-innovadores-mundo/