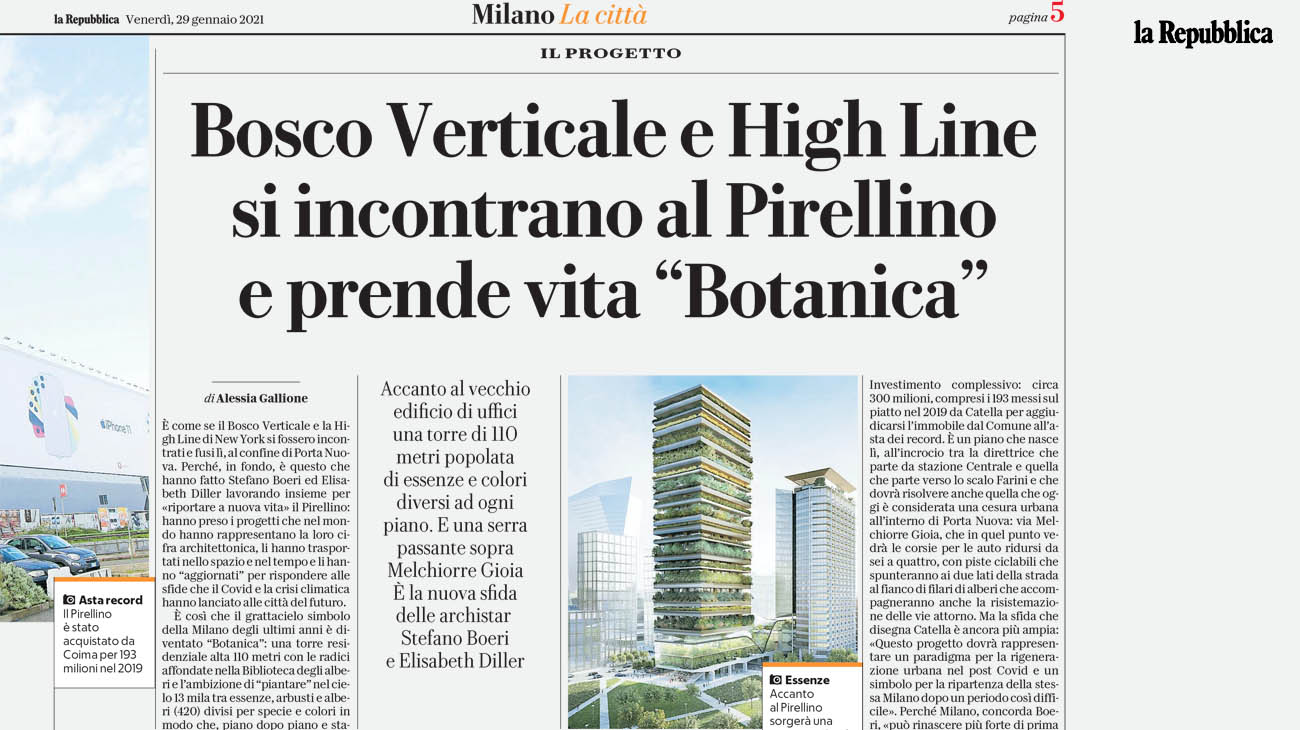 On la Repubblica the presentation of the Botanical Tower, for the regeneration of Pirelli 39. Next to the Old office building, a tower populated with different essences and colors on each floor. A 110-meter high residential tower with its roots sunk in the Library of trees and the ambition to "plant" in the sky 13 thousand essences, shrubs and trees (420) divided by species and colors so that, floor after floor and season after season, the building can change from the red of the dogwood and viburnum fruits in January to the acid yellow of the yellow conifers in December.
A project starring Stefano Boeri Architetti and the US studio Diller Scofidio + Renfro.
"We have not re-proposed the concept of the Vertical Forest in a slavish way", says architect Boeri, "but taking the tradition of the Italian garden and working on the idea of a botanical garden, we have thought in a new way on the relationship between architecture and nature".
The article is from Friday 29 January 2021.