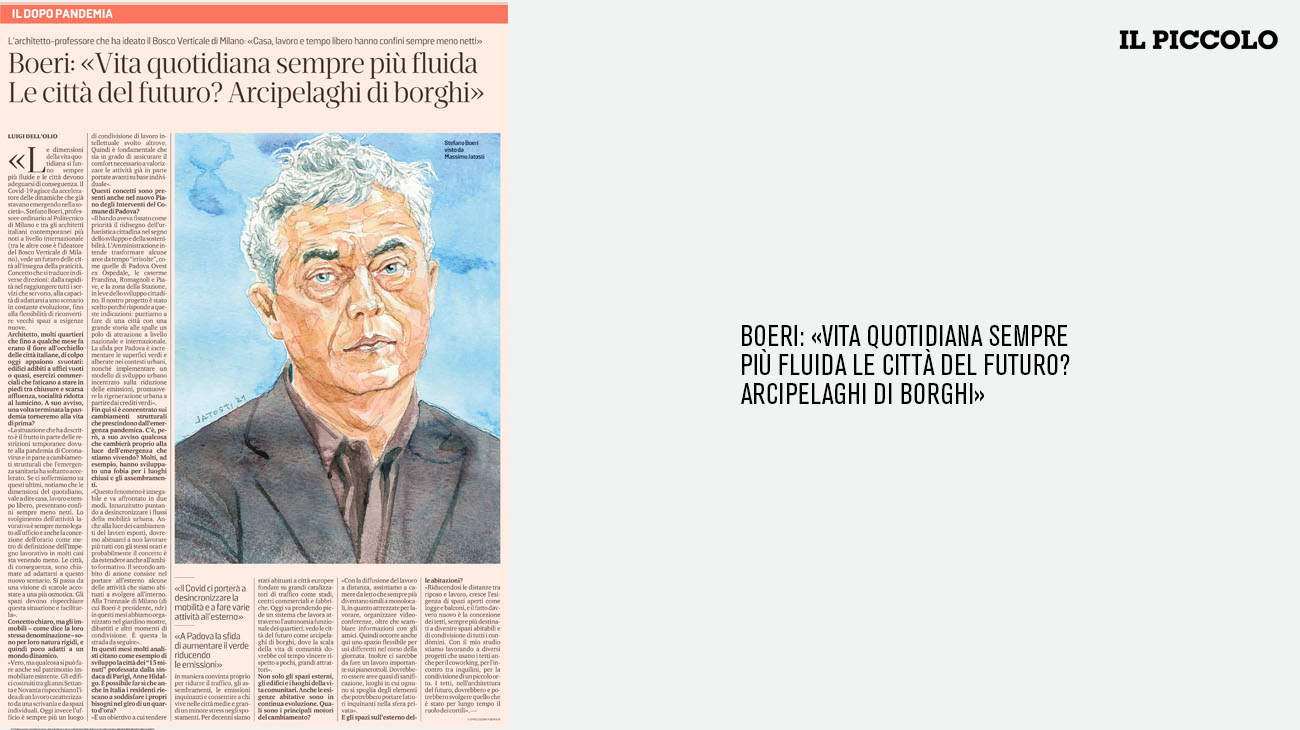 The architect-professor who designed the Bosco Verticale in Milan sees a future for cities in the name of practicality. A concept exposed in the Piccolo of Trieste, the city's main newspaper, which translates into different directions: from the speed in reaching all the services you need, to the ability to adapt to a constantly evolving scenario, up to the flexibility of converting old spaces to needs new.
"If we focus on the structural changes that the health emergency has (only) accelerated", says architect Boeri, "we note that the dimensions of everyday life, namely home, work and leisure, have less and less clear boundaries. The conduct of work is less and less linked to the office and also the concept of working hours as a yardstick for defining work commitment in many cases is failing. As a result, cities are called upon to adapt to this new scenario. We pass from a vision of boxes placed side by side to a more osmotic one. The spaces must reflect this situation and facilitate it".
The article is from Tuesday 19 January 2021.