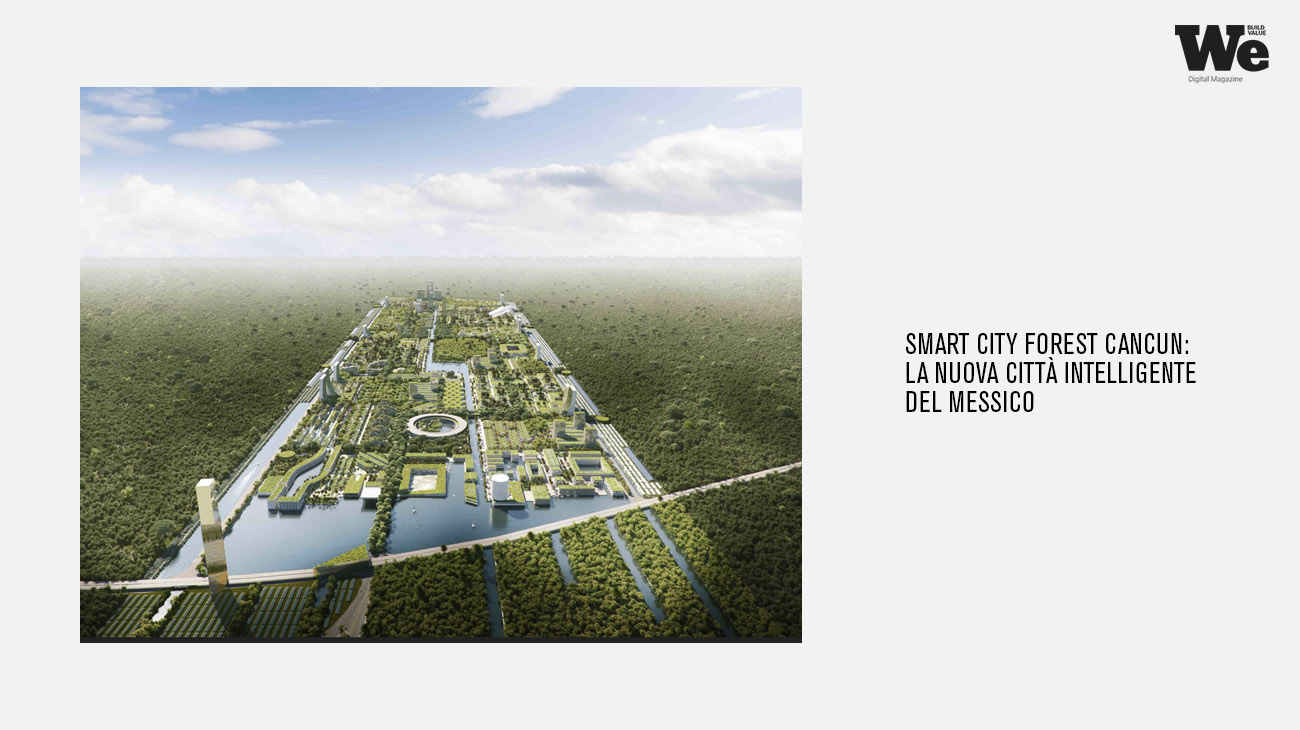 On the digital magazine We Build Value, a long article on the Smart Forest City of Cancun: the new smart city in Mexico designed by Stefano Boeri Architetti.
Innovation, research and mobility are the three topics that are intertwined with a plan capable of hosting trees and shrubs for 350 different species within the new urban fabric, based on the design of an open and international city inspired by the values of sustainable technology and environmental quality.
Each neighbourhood and each area of the city is integrated with the others and planned to make sense in the overall urban design. The Smart Forest City of Cancun provides for the construction of water treatment and desalination plants, the preparation of navigable canals, but also the realization of mobility hubs, which favour the movement of citizens by electric and semi-automatic vehicles, minimizing the use of private fossil-fuelled cars.
An opportunity for a new Mexican development, made up of renewable energy and circular economy.
To read the entire article, follow the link: https://www.webuildvalue.com/it/non-categorizzato/smart-city-forest-cancun.html