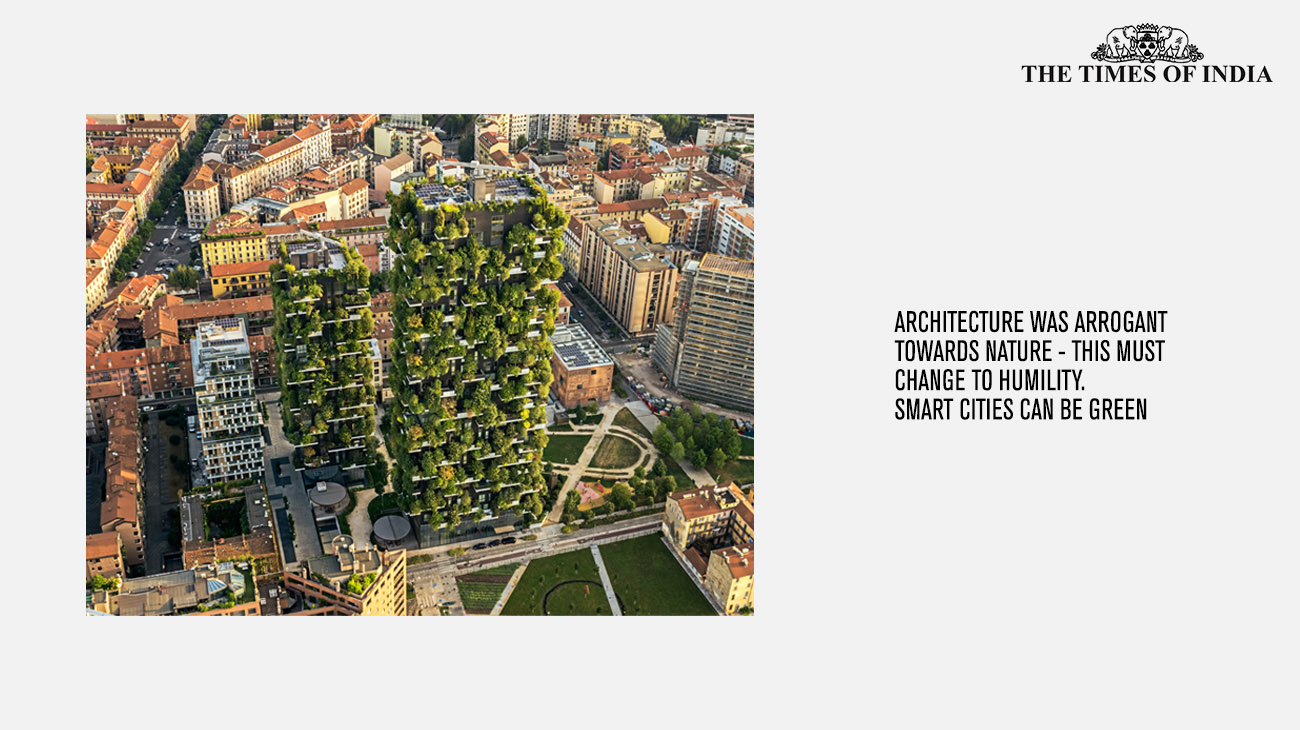 On the Times of India, Harvard University professor of History of Architecture and Technology, Antoine Picon, talks about his vision of Smart Cities in an interview, highlighting the need to design them as "greener and further more humble".
Urban Jungles and Vertical Forests, to address climate change and to bring practical and philosophical evolution. Al the data collected show how green architecture can help the radical change of paradigm, now more necessary than ever: 40% of greenhouse gas emissions are generated by existing buildings and 8% of global emissions of carbon dioxide are caused by the cement manufacturing process.
A solution? Green, not intended as a luxury but as a necessity, to find a balance between human beings and living nature, building an architecture that can coexist with biodiversity.
To read the entire article, follow the link: https://timesofindia.indiatimes.com/architecture-was-arrogant-towards-nature-this-must-change-to-humility-smart-cities-can-be-green/articleshow/78064994.cms