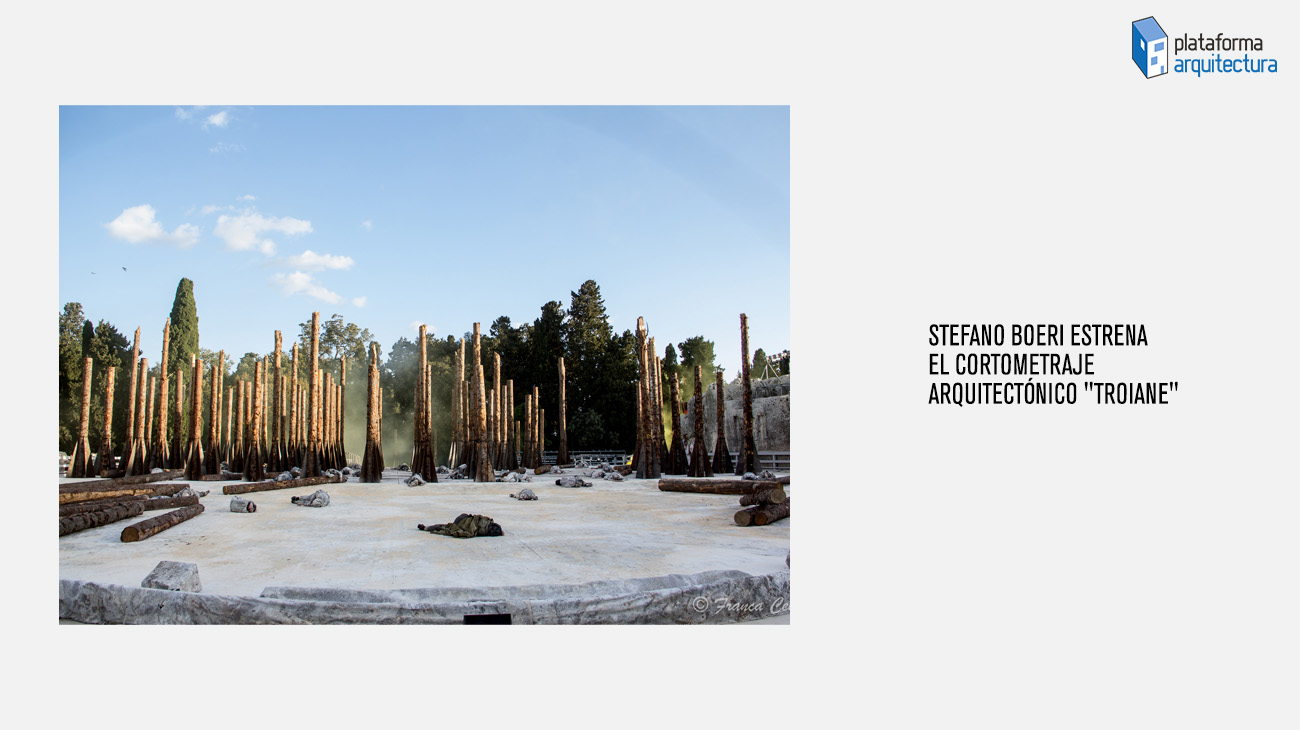 On Plataforma Arquitectura the presentation of the preview of the short film "Troiane", which tells the journey of the 400 trunks cut down by the 2018 Vaia storm from the forests of Friuli to the Greek Theater in Syracuse.
The short film, directed by Stefano Santamato and produced by Paolo Soravia, won the Venice Architecture Short Film Festival 2020.
The short film "Troiane" tells of the 1,500 kilometres travelled by the trunks, highlighting the role of these trees, as silent witnesses to both tragedies, both climatic and literary tragedies signed by Euripides.
Recalling the main phases for the realization of the scenography of Euripides' "Trojan Women" – for the 2019 theatrical season with the topic "Women and war" – he underlines the scenographic power of the project imagined by Stefano Boeri.
To read the entire article, follow the link: https://www.plataformaarquitectura.cl/cl/948076/stefano-boeri-estrena-el-cortometraje-arquitectonico-troiane-que-evidencia-la-reutilizacion-de-400-troncos-de-arboles-en-su-escenografia