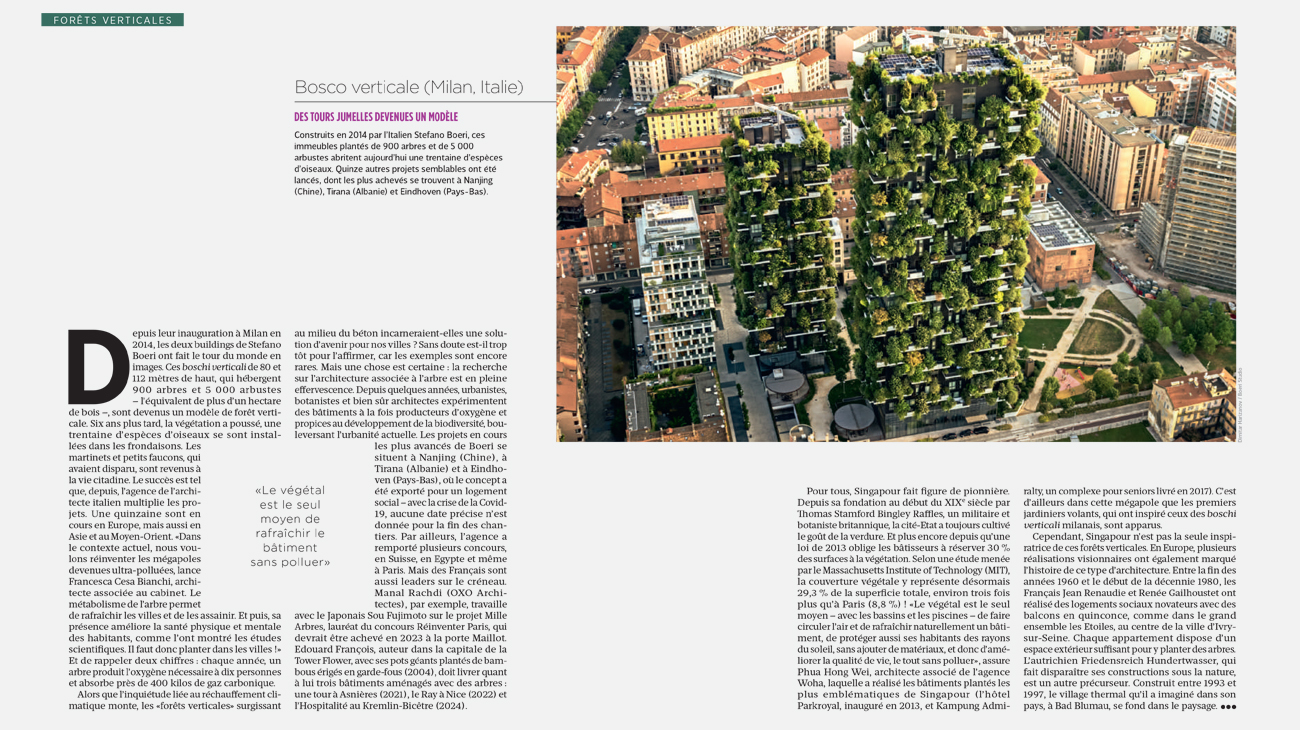 On GEO Magazine – a French magazine dedicated to the world of great reportage, travel and environment – an article that tells the role of trees in architecture and their inclusion in oxygen-producing buildings and biodiversity shelters.
From the Bosco Verticale in Milan to the Trudo Vertical Forest in Eindhoven the voice of Francesca Cesa Bianchi, partner of Stefano Boeri Architetti studio. "In the current context, the need to reinvent and design cities, which are now ultra-polluted, is increasingly clear", says architect Cesa Bianchi. "The presence of trees not only allows the absorption and storage of CO2 and the reduction of fine dust, but also improves the physical and mental health of the inhabitants, as shown by scientific studies".
The Vertical Forests, conceived and created for the first time in Milan in 2014, are now reproduced all over the world in different shapes and sizes. Two important numbers to remember: every year a tree produces the oxygen needed by ten people and absorbs nearly 400 kilos of carbon dioxide. Research, architecture and nature thus find a new alliance.