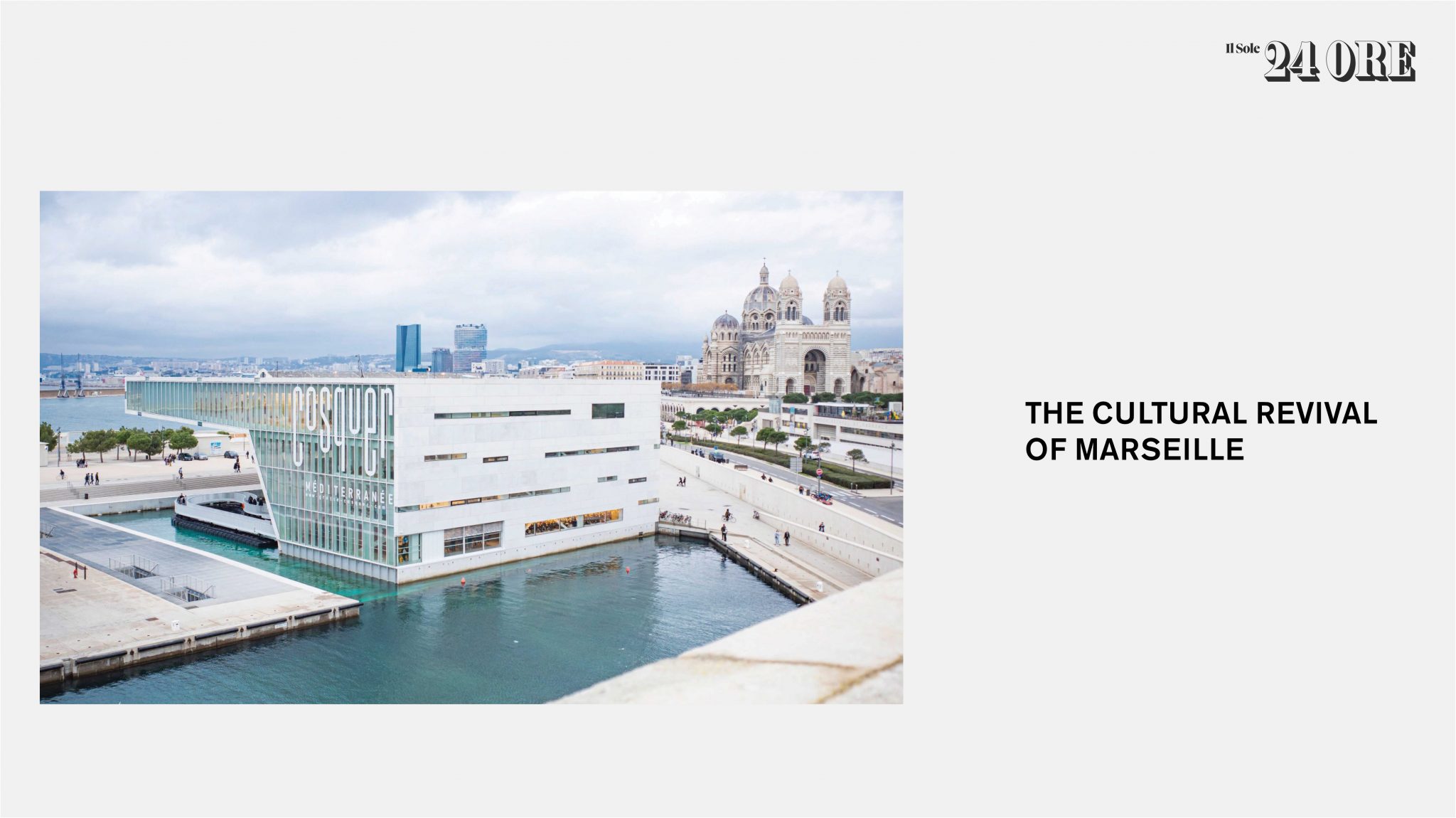 The Villa Méditerranée, designed by Boeri Studio, is mentioned among the landmarks of Marseille, in the article in Il Sole 24 Ore dedicated to the city's "cultural revenge", together with Le Corbusier's Cité Radieuse.
The building, constructed in 2013 on the occasion of Marseille's proclamation as European Capital of Culture, stands on the coast, near the port, with the Tourette promontory behind it, and rises from a square of seawater that penetrates the quay, symbolising the deep connection with the sea, and only becomes visible once you have entered its basin. Seen from the promontory, the building thus appears to rise on an island, while when viewed from the sea it gives the impression of resting on dry land. The shape of the architecture is characterised by an imposing 36-metre cantilever which, as well as towering over the square, seems to want to go beyond the breakwater with its overhang. The Villa Mediterranee does not, however, seek to overcome the sea, but rather to encompass it, as is revealed by the longitudinal section which shows the existence of two underground floors.
To read the full article: https://www.ilsole24ore.com/art/la-rivincita-culturale-marsiglia-AEDRNMnC
The news was also reported by Valeurs.