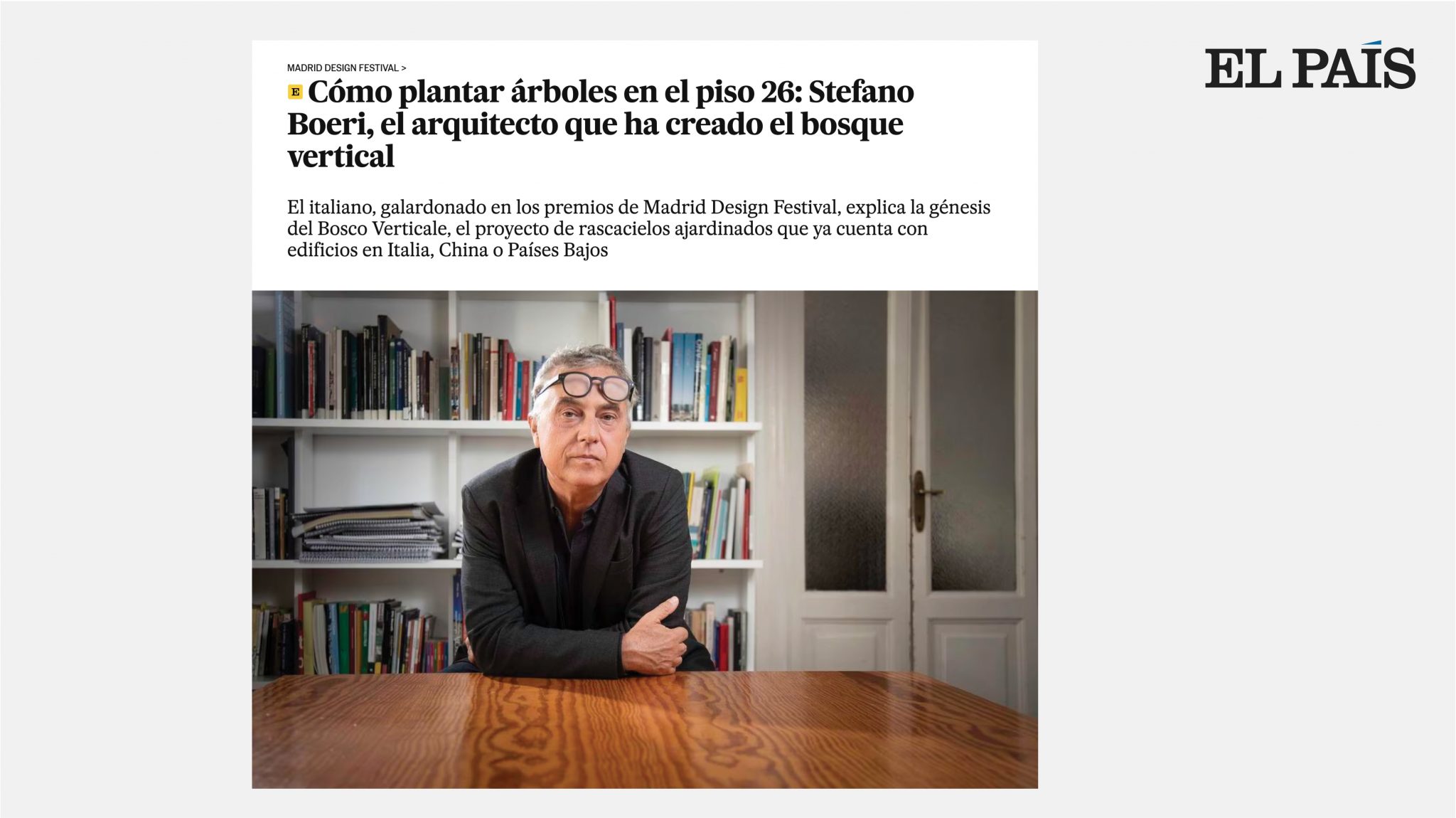 In the Spanish newspaper El País, in the Icon Design section, Carlos Primo interviews Stefano Boeri ahead of the awarding, on 15 February, of the lifetime achievement prize during the Madrid Design Festival.
From the influences and inspirations that led to the genesis of the Bosco Verticale in Milan, the article retraces the main stages in the history of Stefano Boeri Architetti, analysing the re-elaboration of the typology in different climatic contexts, such as in Eindhoven, Hamburg or Utrecht.
"We are very lucky, because our work allows us to conceive architecture as a form of experimentation, trying to improve in each project […] What we have done is to seek a living space for trees, building architecture around them. The starting point is the tree. It is a total change of perspective,' concludes Stefano Boeri.
To read the full article: https://elpais.com/icon-design/2023-02-15/como-plantar-arboles-en-el-piso-26-stefano-boeri-el-arquitecto-que-invento-los-rascacielos-con-jardin.html
The news was also published in some international websites such as Pledge Times, The USA Print, Arquitectura Viva, El Manana