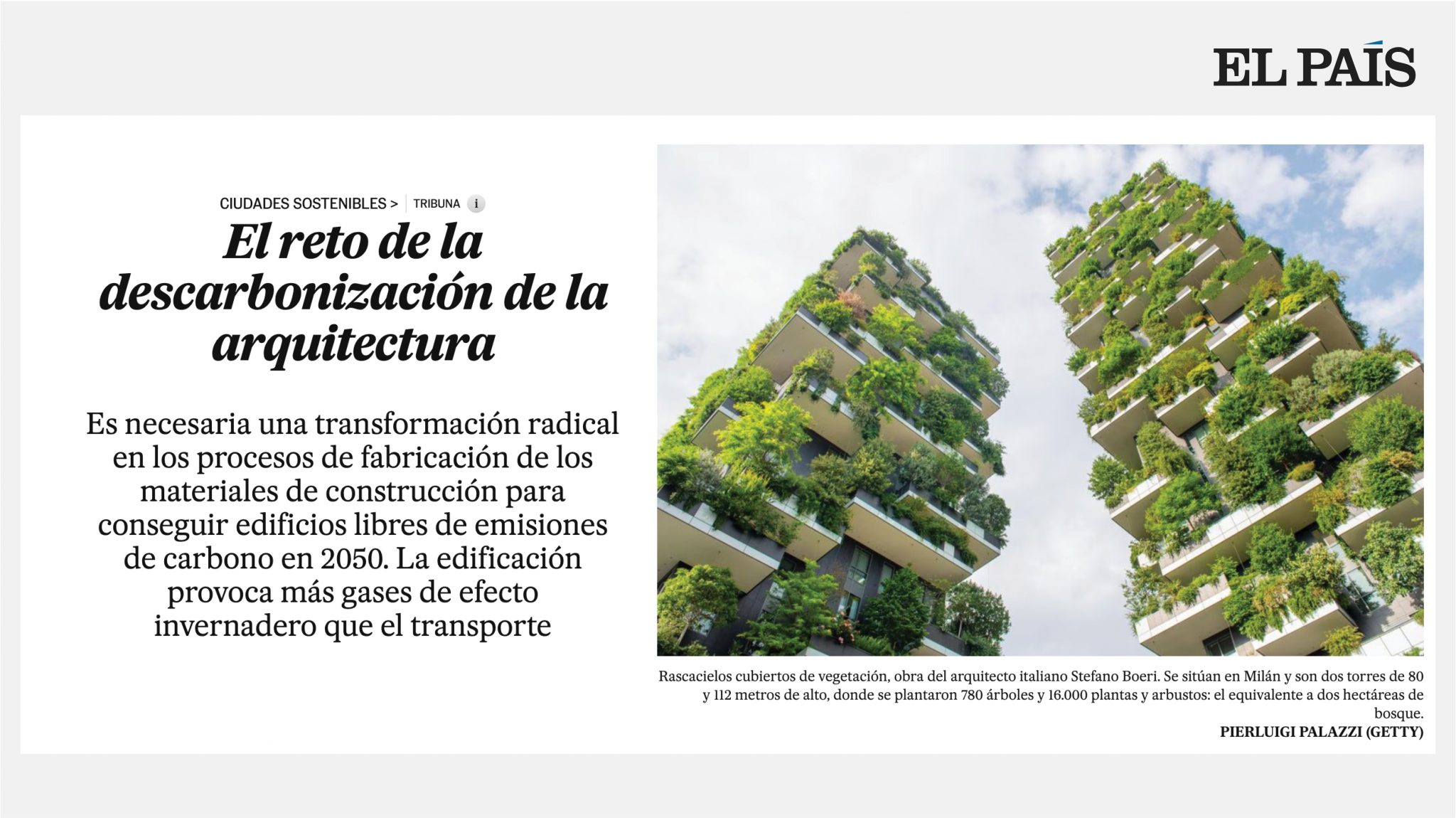 El País devotes an article to the challenge of decarbonizing architecture, including Milan's Bosco Verticale, designed by Boeri Studio, among the most virtuous buildings moving in this direction.
Picking up on the goals of New Bauhaus Europe and the European Commission, the article focuses on the role of architecture in combating climate change, emphasizing the importance of decarbonizing cities.
The Bosco Verticale, housing 800 trees, 15,000 perennials and/or ground cover plants, and 5,000 shrubs, stands as a building-prototype of a new architecture of biodiversity, which places not only humans but the relationship between humans and other living species at the center, with a view to responding to major contemporary climate challenges.
To read the full article: https://elpais.com/planeta-futuro/seres-urbanos/2023-02-15/el-reto-de-la-descarbonizacion-de-la-arquitectura.html