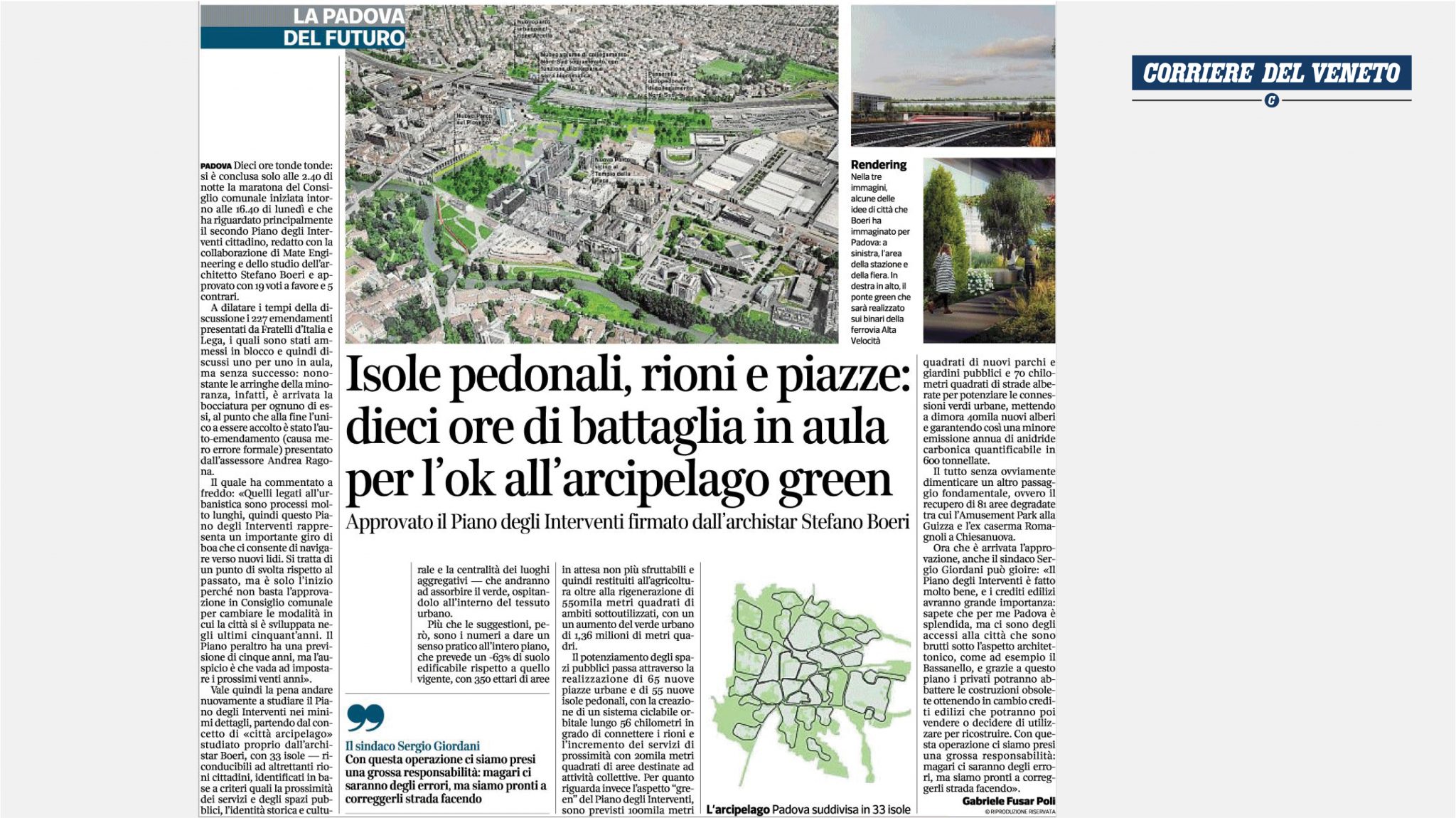 The Intervention Plan for Padua approved: The Corriere del Veneto announces the approval of the Intervention Plan for Padua, presented to citizens in November 2021 and signed by the Padua City Council on 14 February 2023.
The Plan, drafted by Stefano Boeri Architetti and MATE Società Cooperativa, envisages the regeneration of Padua as a city of districts, with actions aimed at limiting land consumption, enhancing public transport between the districts, with 23km of new tram routes, 55 new pedestrian islands and the creation of a 56km-long orbital cycle system, and enhancing and implementing the green system.
All in all, Padua aims to endow itself in the near future with 16 hectares of new green areas for public use, a new network of pedestrian and bicycle connections, and a mixed fabric of residences and services for the community of citizens. The new Intervention Plan, therefore, does not forcibly superimpose a geography of social and physical spaces on the existing city, but moves towards a coexistence starting from the re-evaluation of the historical districts as community places, legacies of Padua's important urban planning history, and from the needs of the citizens, listened to directly thanks to meetings held in the areas of the 10 councils.
The news was also reported by Il Mattino di Padova