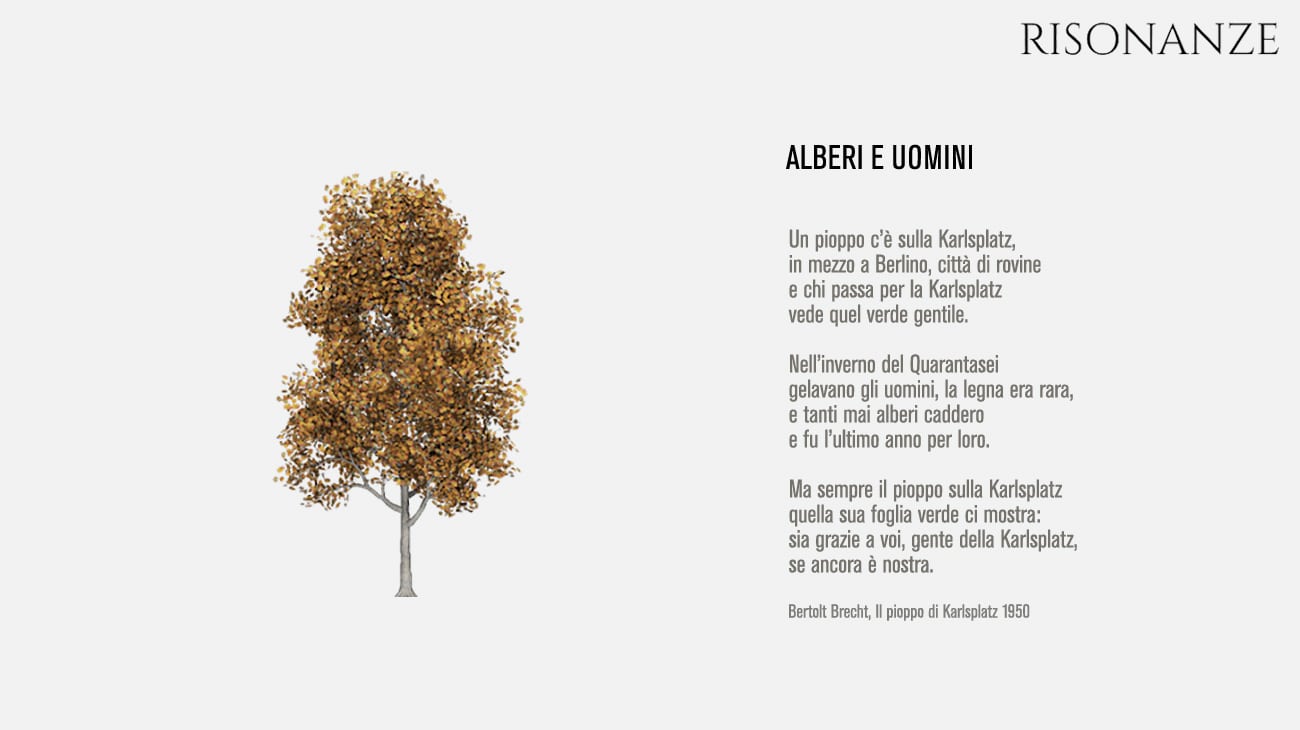 From the Roman poet Trilussa to Bertolt Brecht, from Alda Merini to the Vertical Forest.
A release published on Risonanze tells about the – essential and sometimes broken – relation between trees and men retracing words and projects that reported about its strength and wickness.
In times the tree represented the constant in the dialogue with nature: Trilussa used it as a warning for the lost relation with the natural world, giving too much relevance to the artificial world; Brecht made it a symbol of hope in a poem that pictures a tree in Karlsplatz during the war; Alda Merini made it an oniric element; Ludovico Einaudi plays its Spring; Friedensreich Hundertwasser underlines that trees are our brothers in the evolution path of the universe, even if its architecture differenciates vertical elements as linked to man and the horizontal ones as related to nature; the Vertical Forest proposes a building prototype that integrates natural elements as fundamental and not ornamental, also composing the wider picture of the Urban Forestry that inspires us to rethink the urban space, not anymore sharply divided from nature.
For the full article: risonanzee.wordpress.com/alberi-e-uomini