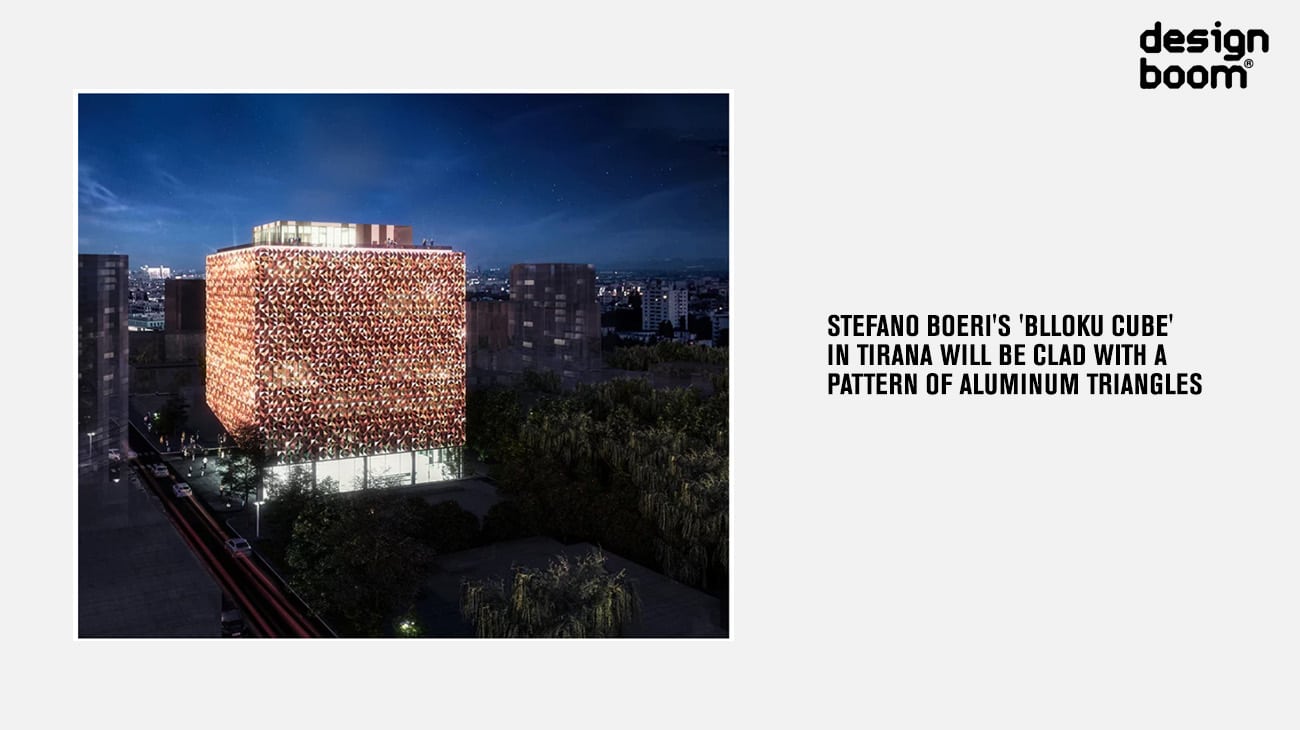 Designboom publishes the first project under construction in Tirana designed by Stefano Boeri Architetti.
The Blloku Cube is a multifunctional building characterized by double skin aluminium cladding which makes it recognizable in the historical neighborhood of Blloku. "This particular cladding solution, specifically designed for our first Albanian project, plays essential role in defining the uniqueness of the building and contributes to underling its importance as a new landmark of this urban district", comments Francesca Cesa Bianchi, Project Director di Stefano Boeri Architetti.
Each metallic element of the facade has a different orientation in order to guarantee a good lighting, filtering solar light according to functions and making variability as the main feature of the elevation.
The project, that is already under construction, will be the first built tassel of the wider General Local Plan Tirana 2030 designed by Stefano Boeri Architetti for the Albanese capital and foresees an urban reforestation and the realisation of different projects which will be hub of cultural and social activities as the project for the Three schools that will rise in the north-west area of the city.
For the full article: www.designboom.com/architecture/stefano-boeri-blloku-cube-tirana-albania