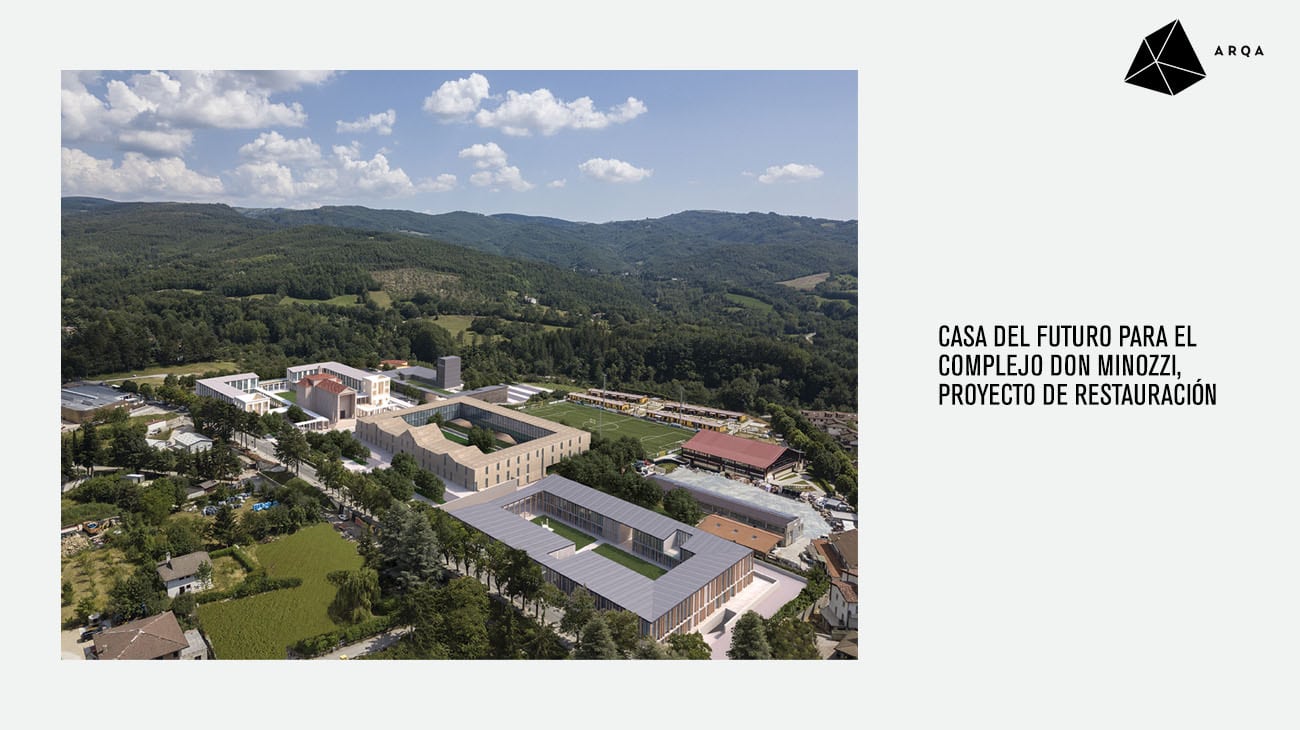 On the House of the Future designed by Stefano Boeri Architetti for the reconstruction of the Don Minozzi historical complex designed by Arnaldo Foschini in the the Twenties and seriously damaged by 2016 and 2017 earthquakes.
The project is included in a Programme Agreement between different institutions that came together to prontly tackle the urgent and delicate theme of the reconstruction through a fluid process. The Diocese of Rieti, Istituto Don Minozzi, the Extraordinary Government Commissioner for the reconstruction of areas affected by earthquakes, the Ministry of Cultural Heritage and Activities and Tourism, the Ministry of Education, Universities and Research, the Lazio Region and the Municipality of Amatrice, are inspired by Pope Francis' encyclical on environmental themes and propose the concept of Integral Ecology on which the project is based.
The architectural structure is inspired to Foschini's previous complex of which preserves the main axes and volumes, maintening Santa Maria Assunta Church and the avant-corps of the previous building, generating a continuous system of courtyards and porticos.
The complex will host places of memory and hospitality, but especially a research and education centre mainly dedicated to young generations. A generous and innovative project that generates exchange and creates a hub of research and knowledge.
To read the full article on Arqa: arqa.com/en/architecture/casa-del-futuro-restoration-project-for-the-don-minozzi-complex