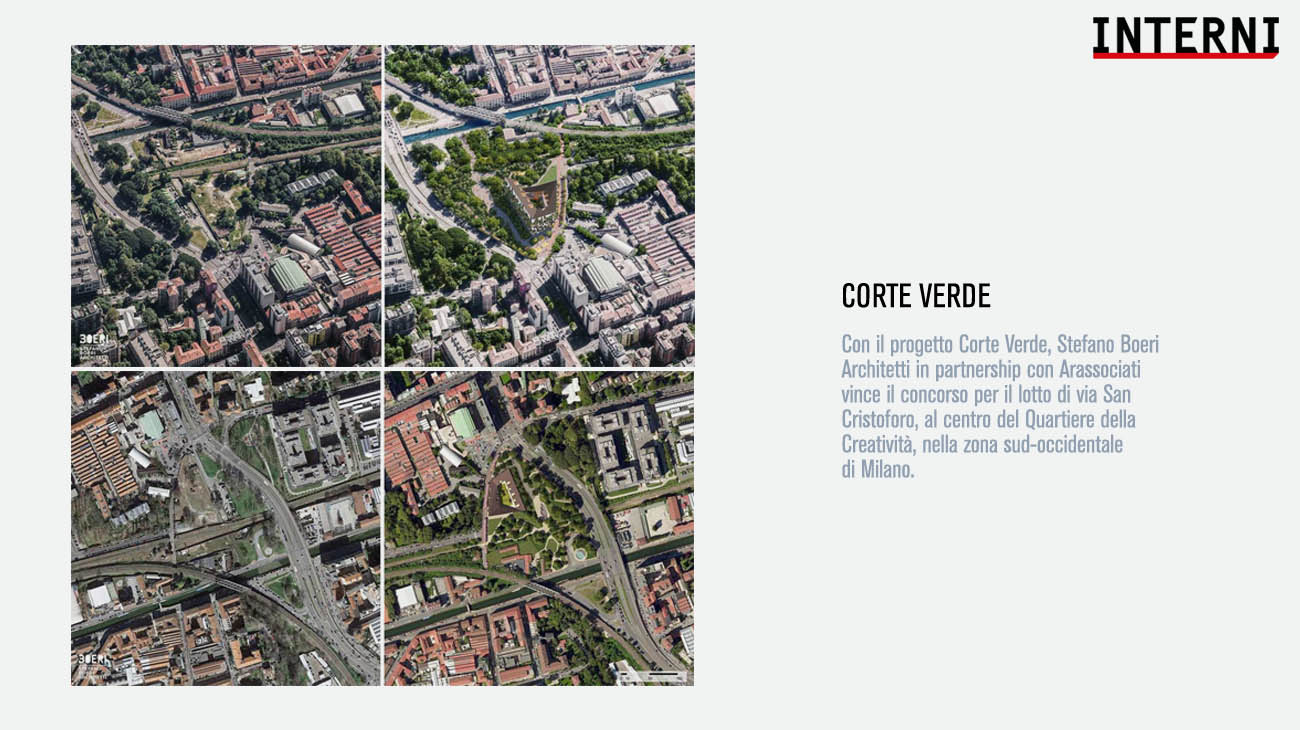 On Interni the last project designed by Stefano Boeri Architetti, Arassociati and AG&P Greenscape for the area of San Cristoforo reinventing the Vertical Forest model in a courtyard building, typical of the Milanese architectural culture.
Green Courtyard is a residential building which integrates sustainable solutions as the vegetal elements system that distinguish the external facade with an alternated balconies system and the presence of high energy performance photovoltaic panels that are positioned on the ascending roof.
The project is placed in the center of the so-called Quartiere della Creatività (Creativity District) in the south western area of Milan. It aims to interpret the identity of this place that is in between past and future, memory and innovation, proposing a typical Milanese typology in a daring volumetry with contemporaneous technologies.
The full article on: http://www.internimagazine.it/news/people/corte-verde-2/