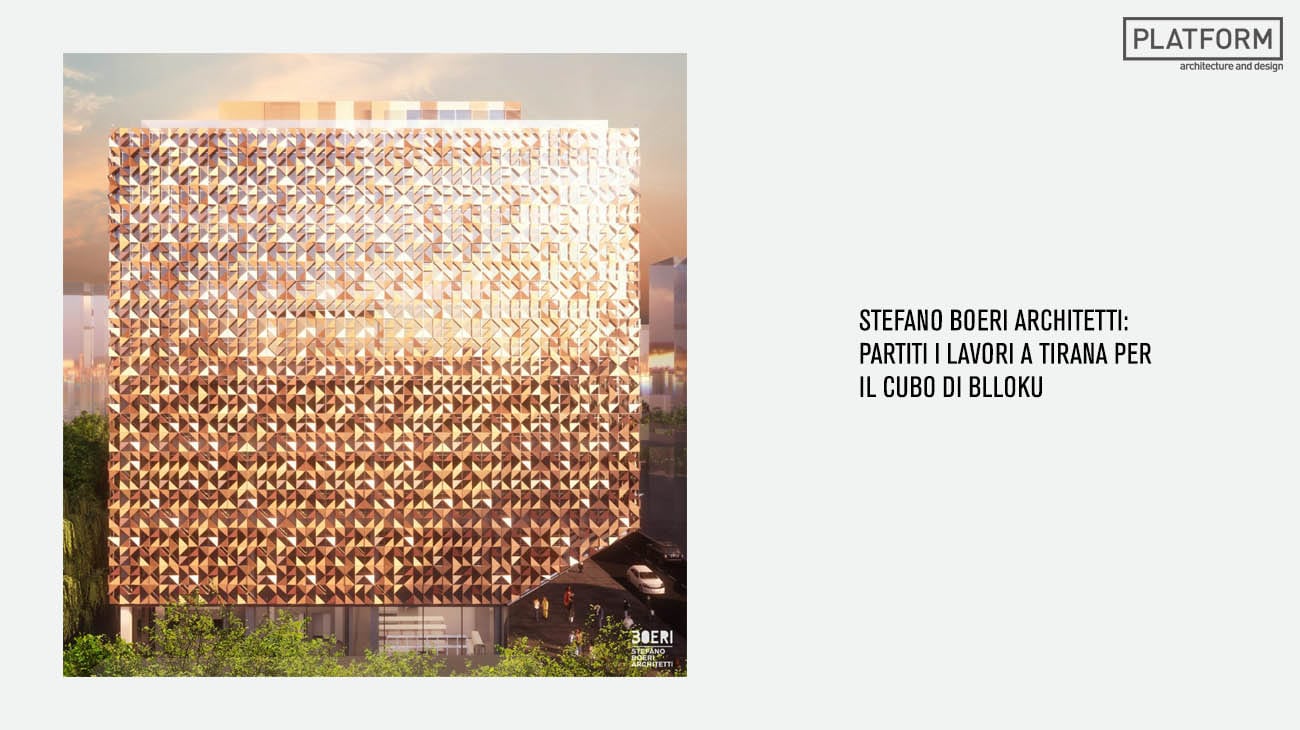 Located in the heart of Tirana, in the same urban district as the historical residence of Albanian Communist Party leader Enver Hoxha, the Blloku Cube is the new multifunctional center signed by Stefano Boeri Architetti, now under construction.
The identity of the building is strongly characterized by a special cladding, a stand-out feature that makes it recognizable and unique in the city skyline and, at the same time, highly performing in terms of thermal efficiency, thanks to a "double skin" technological system.
"The resulting effect is that of a vibrant and iridescent surface, a pattern of aluminum triangles playing with the sunlight to create reflections in different nuances of color", explains Stefano Boeri.
Each of the tiny metal sails making up the façade is pointed in a different direction to filter the sunlight and provide an optimal natural lighting within, according to the programmed use of each space, as well as making it ever unique, thanks to the multiple viewpoints of the city it offers.
"This particular cladding solution, specifically designed for our first Albanian project, plays an essential role in defining the uniqueness of the building and contributes to underling its importance as a new landmark of this urban district", adds Francesca Cesa Bianchi, project director for Stefano Boeri Architetti.
The construction, started in July 2018, will be entirely managed by the Tirana branch of Stefano Boeri Architetti, which has already put its name to "Tirana 2030", the new town planning scheme of the Albanian capital with UNLAB and IND and, after winning an international contest, will be engaged in the construction of three schools, destined to become the new hubs of social and cultural activities in the north western area of the city.
You can find the article at the following link:
http://www.platform-ad.com/it/stefano-boeri-architetti-partiti-i-lavori-a-tirana-per-il-cubo-di-blloku/