artribune
the new homo faber is born in venice and is living in 5 expositions at the cini foundation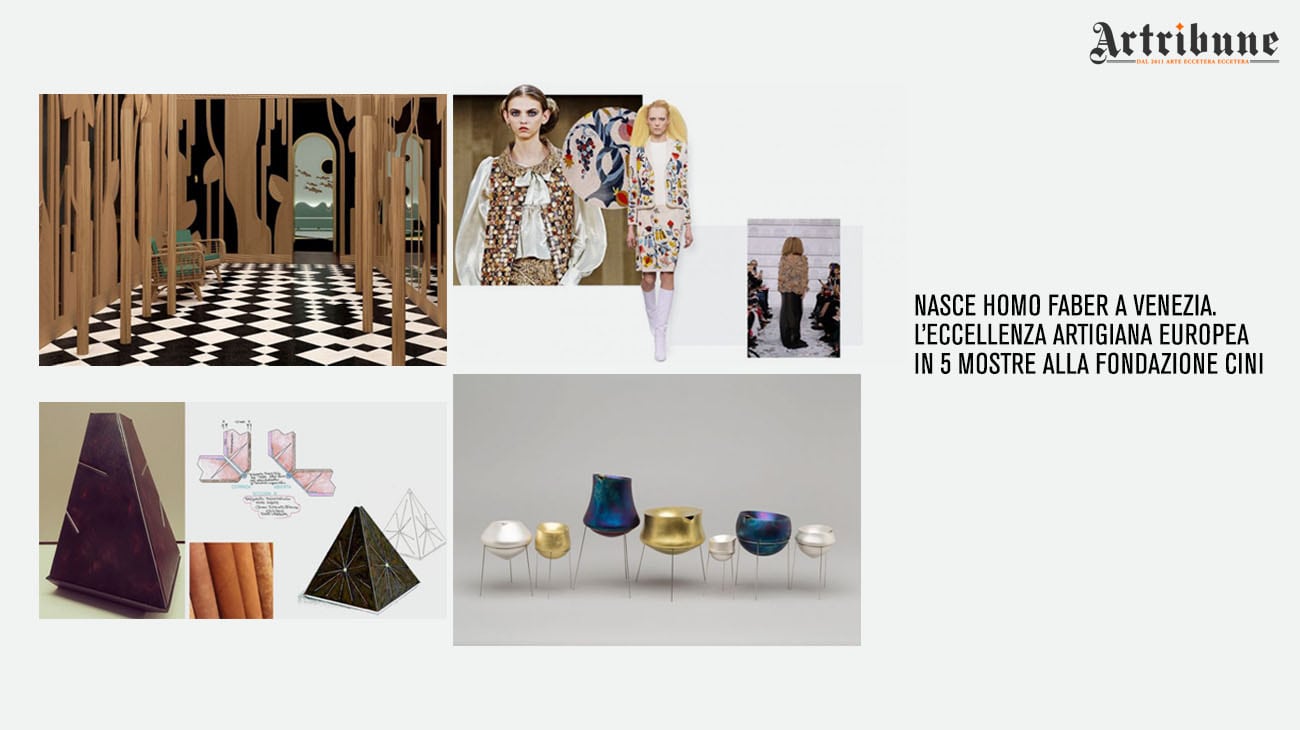 Homo Faber: Crafting a more human future is the first great exposition on the excellence of craftsmanship in Europe, organized by Michelangelo Foundation for Creativity and Craftsmanship in collaboration with Fondazione Cologni dei Mestieri d'Arte, La Triennale di Milano, Fondation Bettencourt Schueller and Fondazione Giorgio Cini, that hosts the entire event from September the 14 to the 30th on San Giorgio Maggiore Island in Venice.
The whole show is divided in 5 different expositions that deal with 16 different themes: Best of Europe, Designer e Maestri, Nelle trame della Moda, Architetture Immaginarie and Venitian Way curated by architecture, design and art experts that come from all over the world.
Best of Europe is curated by Jean Blanchaert that collected hundreds of objects realized by more than 150 craftsmen-artists selected from all european countries. Stefano Boeri, with a team of architects from his office Stefano Boeri Architetti, has conceived and designed the set-up named River Europe as it is a unique plan, that unfolds in a sinuous way in the prestigious Sala degli Arazzi of the Cini Foundation, that showcases the best of creativity and high profile craftsmanship of Europe.
You can find the article at the following link:
Nasce Homo Faber a Venezia. L'eccellenza artigiana europea in 5 mostre alla Fondazione Cini