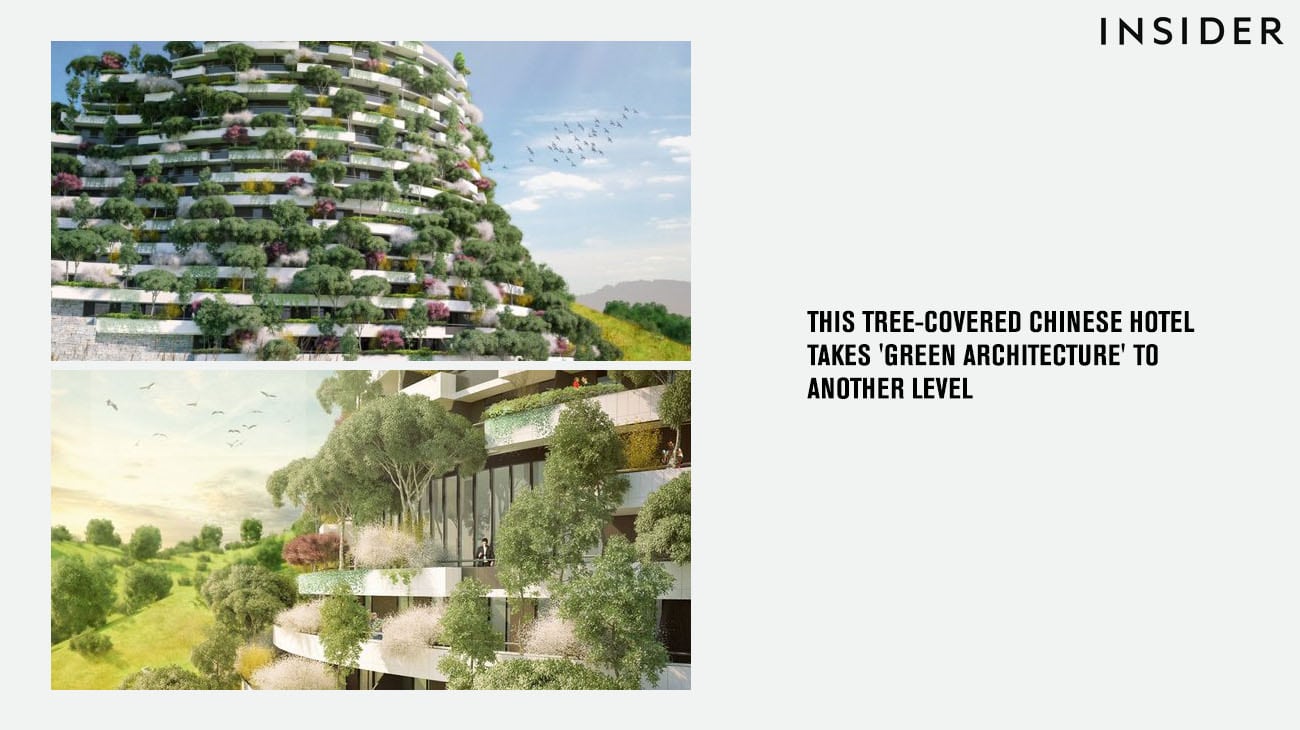 Stefano Boeri is the architect that designed the well known Milan Vertical Forest, The Tower of the Cedars in Lausanne, and also the Mountain Forest Hotel, a 250-room hotel located in Guizhou, China.
This  project has been designed with sustainability in mind and in a way it is also works as a device to clean up the surrounding air and inject some green into a landscape of steel and concrete.

Plants will cover the building from its foundation to its roof. Almost the entire structure will feature trees and shrubs.
Ultimately, "symbiosis is the goal", Boeri says he wants to meld his tree-covered buildings with nature.
 Instead of designing buildings that live outside their natural environment, the milanese architect wants to weave them into the larger ecosystem.
You can find the article at the following link:
https://www.thisisinsider.com/chinas-new-tree-covered-hotel-2016-5