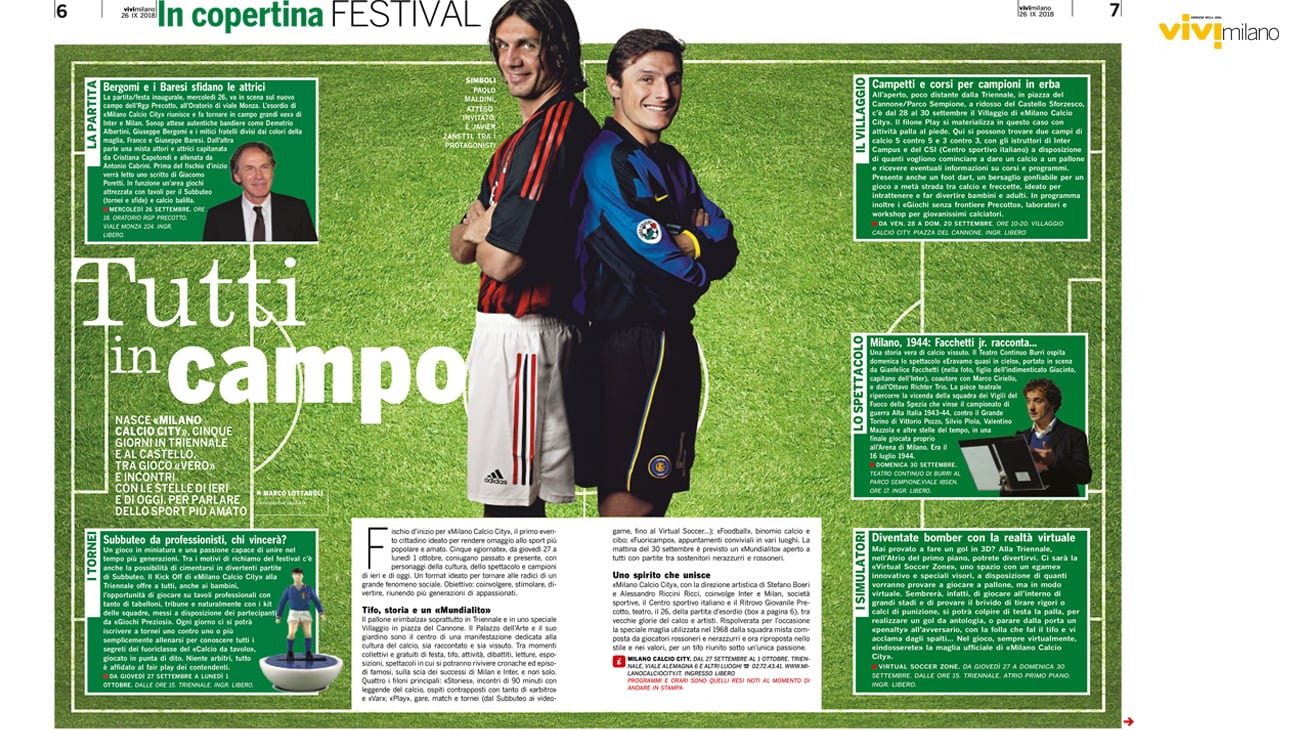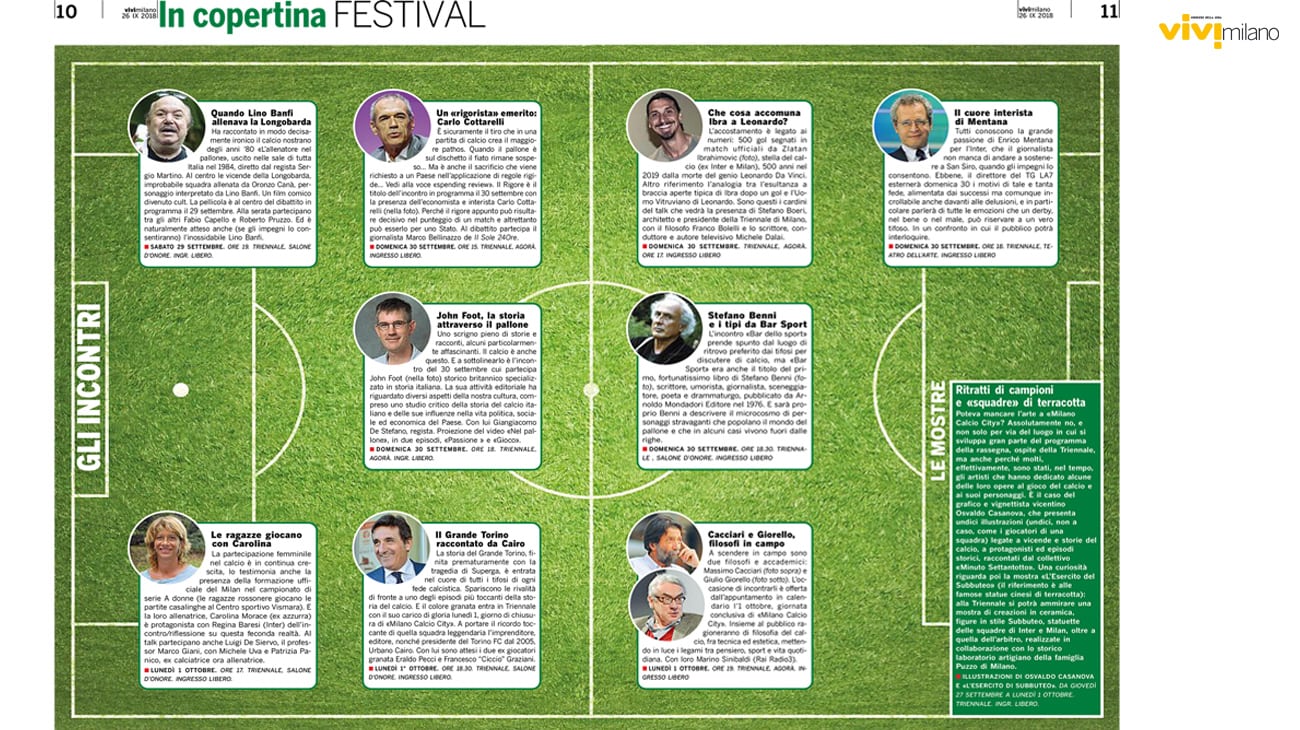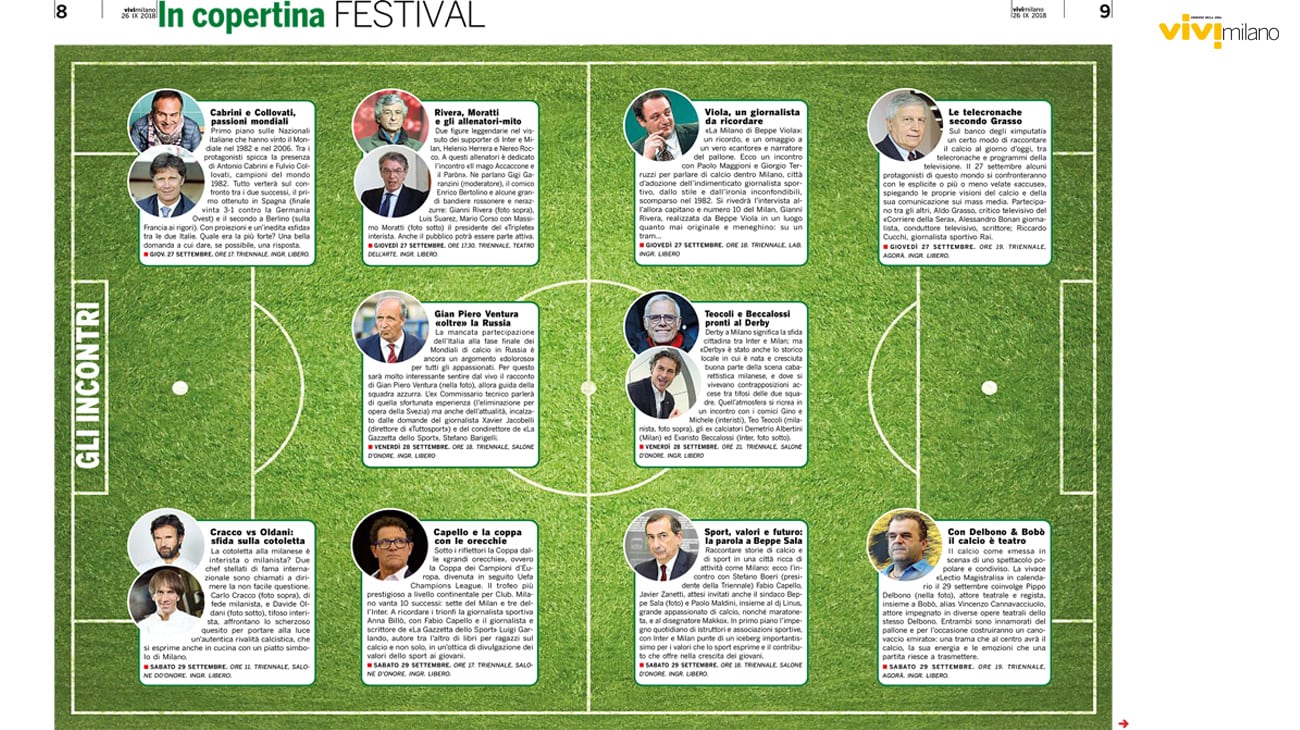 The first major event dedicated to soccer, played, talked and lived. The first major citizen event that celebrates the culture of soccer as a sport, a game and a social phenomenon, with the aim of involving and entertaining all the inhabitants, of all ages and of all soccer "faiths", passionate or not.
From September 27th to October 1st the #MilanoCalcioCity championship will be played, with the art direction of Stefano Boeri and Alessandro Riccini Ricci, promoted by La Triennale di Milano and the Municipality of Milan.
The event is part of the YESMILANO program and is organized by Ac Immaginario.
On Vivimilano magazine (pdf attached) the highlights of the five-day Milan football program. All events are open to the public and free, subject to availability. It is possible to register and participate in the great Milanese Derby on the official website www.calciocitymilano.it.