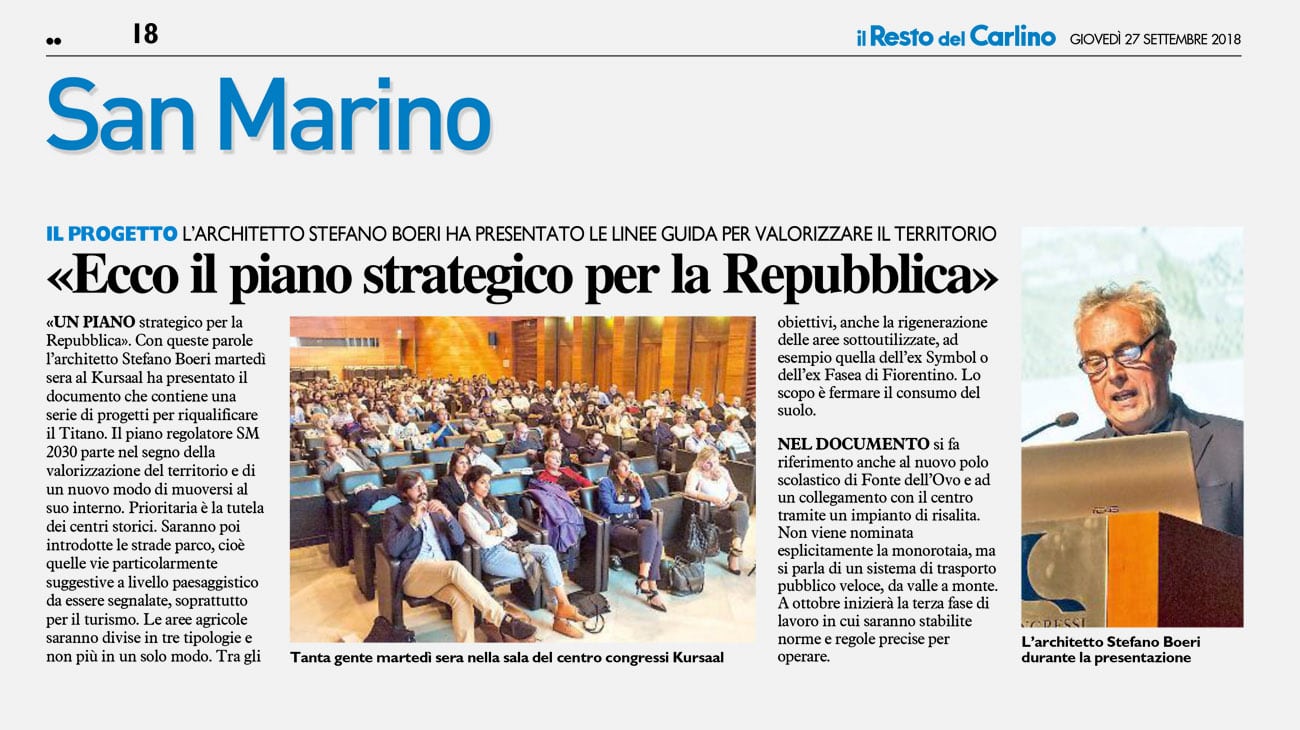 "A strategic plan for the Republic": this is how
Stefano Boeri
presented the document containing a series of projects to redevelop the Titan on Tuesday, September 25th at the Kursaal in San Marino. The master plan SM 2030 (San Marino 2030) starts in the sign of the enhancement of the territory and a new way of moving within it.
Priority is the protection of historical centers.
Park roads will then be introduced, that is to say those particularly evocative routes in terms of landscape to be reported, especially for tourism.
Agricultural areas will be divided into three types and no longer in one way.
Among the objectives, also the regeneration of underutilized areas, for example that of the former Symbol or the former Fasea of ​​Fiorentino.
The purpose is to stop the consumption of the soil.
The plan also refers to the new school of Fonte dell 'Ovo and a connection to the center via a ski lift. There is talk of a fast public transport system, from the valley to the upstream.
In October the third phase of work will begin, the executive phase, in which precise rules will be established to operate.
Here atteched the article published on Il Resto del Carlino on September 27th, 2018.