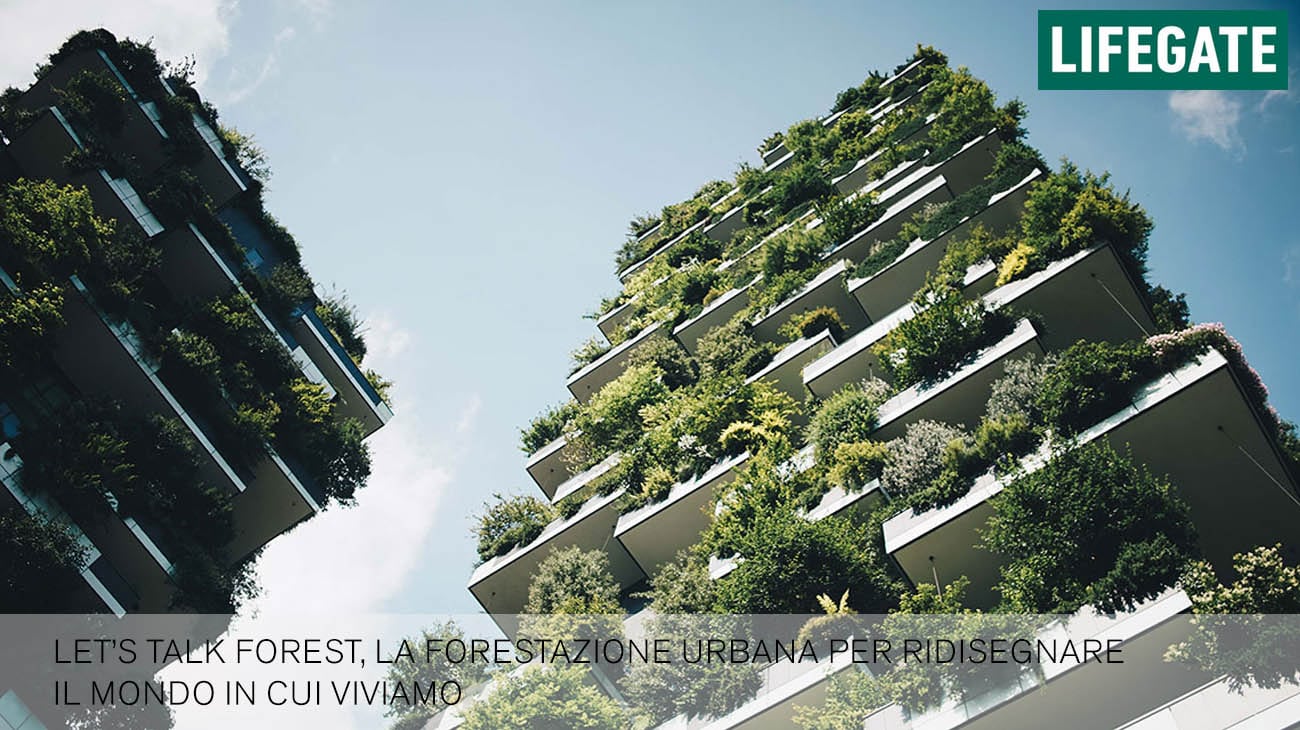 During 2018 Milano Arch Week Stefano Boeri and Gabriele Centazzo have participated in a dialogue at La Triennale on Urban Forestry  between, moderated by Simone Molteni, Lifegate scientific director.
From innovation to sustainability and beauty to discuss an increasingly urgent theme which relates to various aspects of our life. From the necessity to improve the environment conditions – reducing the temperatures of the city and the CO2 emissions – to the need to recover an intimate relation with nature. It is necessary to invest in architectural, urban and design projects that consider natural elements and processes as essential.
Stefano Boeri – who tells about his commitment in environmental sustainable policies on different scales, from the Vertical Forest to Urban Forestry, to the last project for a Slow Village in China – and Gabriele Centazzo – who designed the first kitchen in the world which is hundred percent recyclable – agree on considering the tree an ideal model for a zero emissions factory.
"The only sustainable factory, we all should be inspired by, is the tree – affirms Centazzo. It works with solar energy, it feeds off CO2 and represents a model of real circular economy. We have to strive for it because the environmental debt is huge related to the next generations. If we took all the kitchens that are produced in one year in Italy, dismantled them and put all the panels composing them in a row one after another, those would cross the entire Globe".
The full article on: https://www.lifegate.it/persone/stile-di-vita/lets-talk-forest-forestazione-urbana