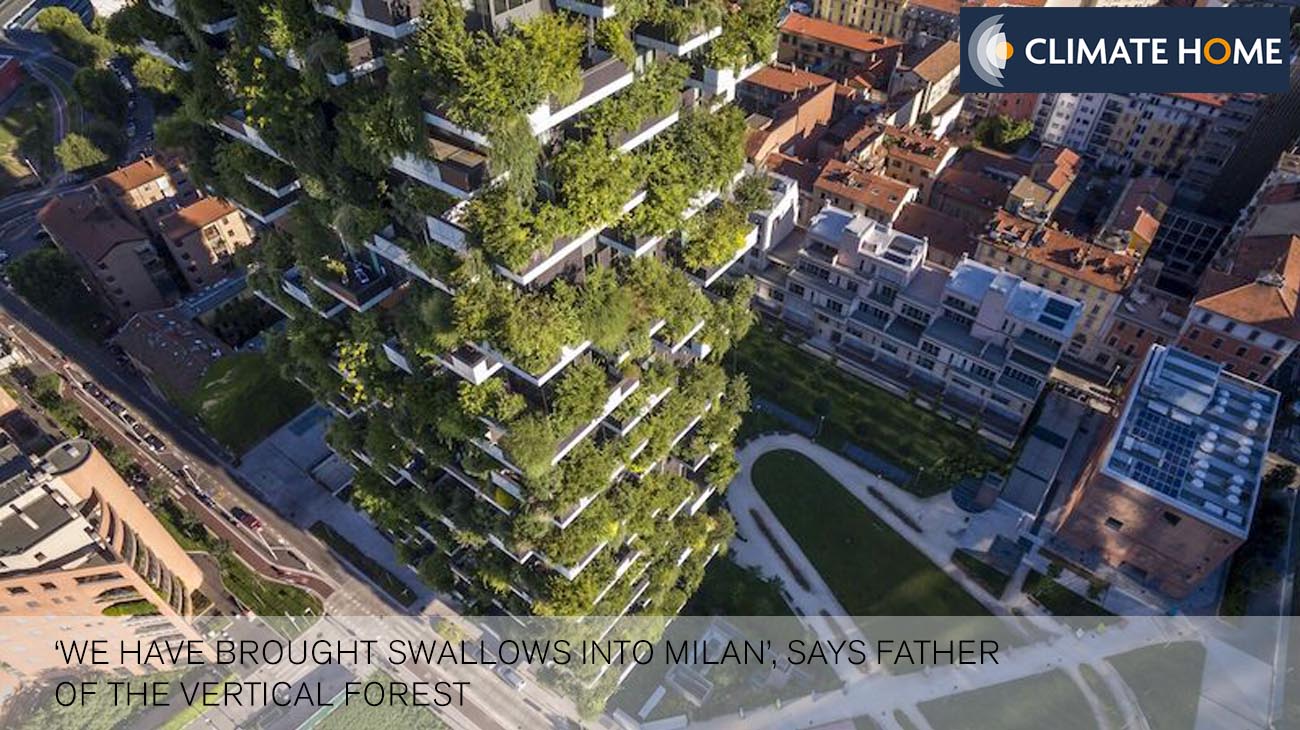 A glance on the first prototype of Milan Vertical Forest in an interview of Climate Change News to Stefano Boeri.
The two towers whose façade is covered by 21,000 plants – are illustrated in the article starting from the architect's inspiration, The Baron in the Trees by Italo Calvino to reveal then the environmental impact of the green complex. Not just a vertical green lung absorbing CO2 and fine dusts, but rather a new urban ecosystem which hosts diverse insects and animals, including swallows, previously rarely nesting in Milan: a living building hosting animals as well as humans.
Cities occupy only 2% of our planet's land mass but account for 75% of the production of carbon dioxide pollution, the main cause of climate change. That is why we need to fight the cause in its own battlecamp, balancing this datas, demineralizing urban surfaces and increasing the quantity of natural elements and architectural complexes which host nature and biodiversity.
From this point of view the first World Forum on Urban Forestry is a fundamental moment to join best practices, experts and knowledge in a shared action plan aimed to create a strong network.
The full interview is published on: http://www.climatechangenews.com/2018/04/10/brought-swallows-milan-says-father-vertical-forest/