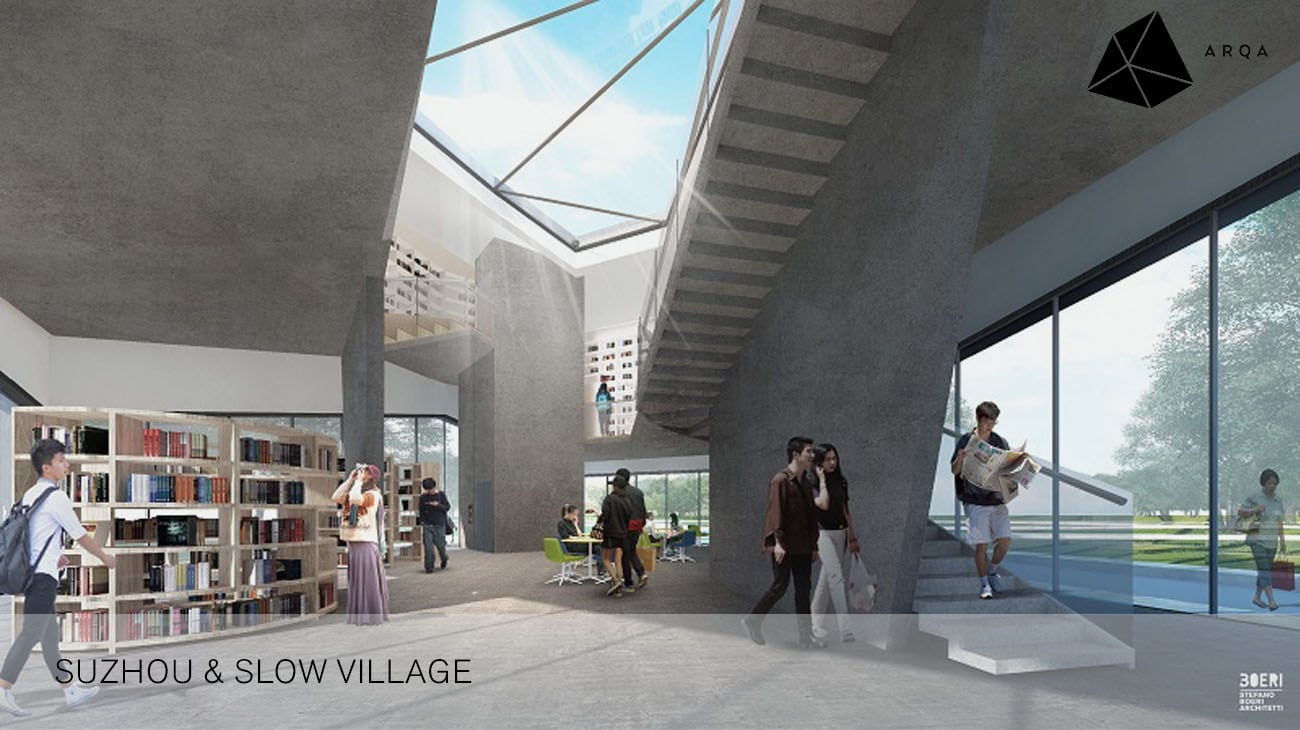 Pilot project of a Slow Food initiative, Slow Village – designed by Stefano Boeri Architetti – is a functional and architectural interpretation of a wider vision which aims to support the agricultural economy of the Chinese countryside to add value on products and culture. A widespread infrastructure made of epicenters which include three main functions: a museum, a library and a school. Incubators of knowledge and sharing of local values, which permit to the farmers to invest in the future of rural territories rather than abandon than landing in overcrowded urban centers.
The proposal offers places of cultural, social and economical promotion of the multitude of rural communities that today are suffering the numbers of migrating towards cities. "We easily forget that the rural areas provide sustainability to our daily lives. It is an inevitable necessity of architecture to confront the speed of evolution while also feeding it with the richness of the past. For this reason, we have proposed to enhance the agricultural villages with a system of small but precious catalysts of local culture, able to improve the lives of the residents", explains Stefano Boeri in Shanghai during a meeting with Anhua Chen, Project Leader of Slow Villages Cobuilding.
A program of collaboration between politics, gastronomy, culture e society which interpret the architectural project as a territorial tool able to absorb the local richness and to reactivate the patrimony of the rural Chinese villages.