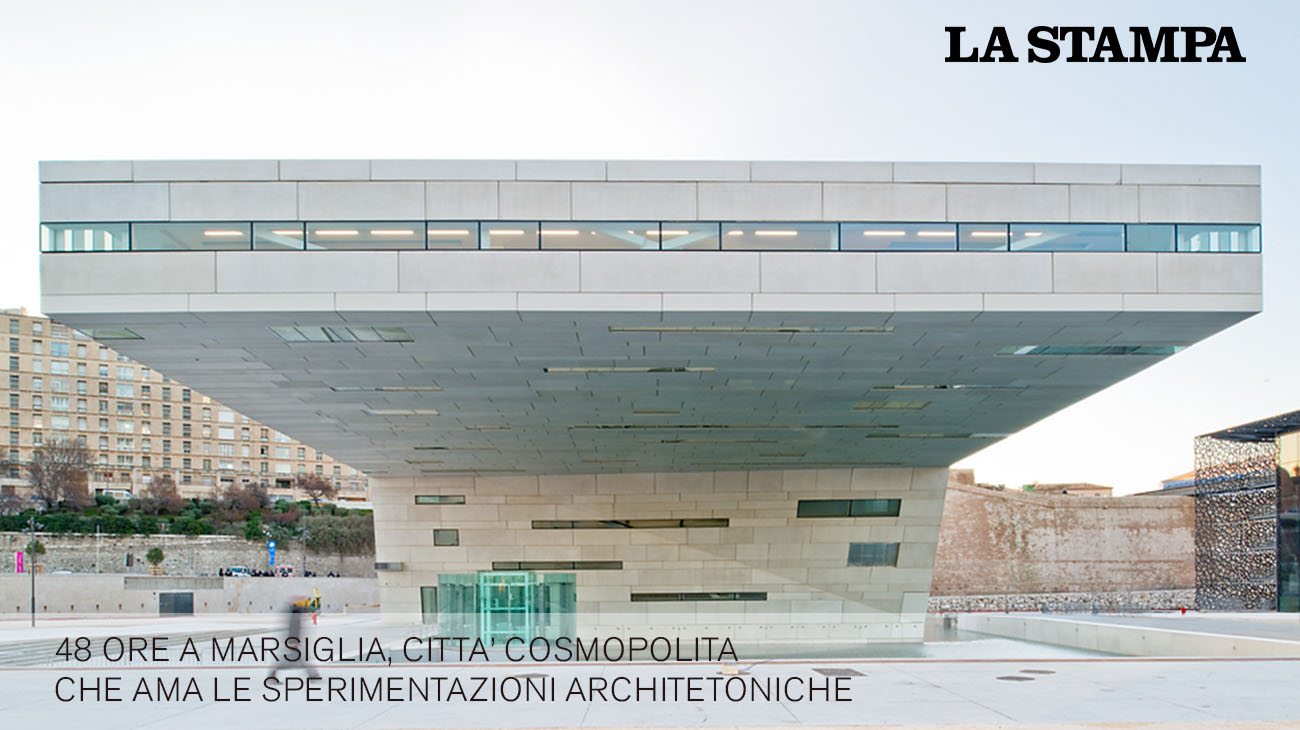 Marseille, theater of visionary research with intervention by Le Corbusier, Jean Nouvel , Zaha Hadid Architects; here rises Villa Méditerranée designed by Boeri Studio – Stefano Boeri, Gianandrea Barreca, Giovanni La Varra. The architecture has been conceived as a place of gathering and fusion of the different identities coexisting in the Mediterranean Sea. La Stampa dedicates an article to the city that was revolutionised by an urban regeneration program between 2010 and 2013.
Winner of the international competition for La Villa in Marseille in 2004, inaugurated in occasion of Marseille Capital of Culture 2013, the project foresees the construction of the new Centre Régional de la Méditerranée, a large multifunctional building overlooking the Port of Marseille's docks. The building is destined to host cultural events, research activities and spaces for documentation of the Mediterranean Region.
The sea becomes the core element of the project: the water plaza, enclosed in the building's interior, is the public space representing the institution; not a basin with ornamental intentions, but rather the union, the means of contact that orients, animates and organizes the building as a whole.
For the full article click here