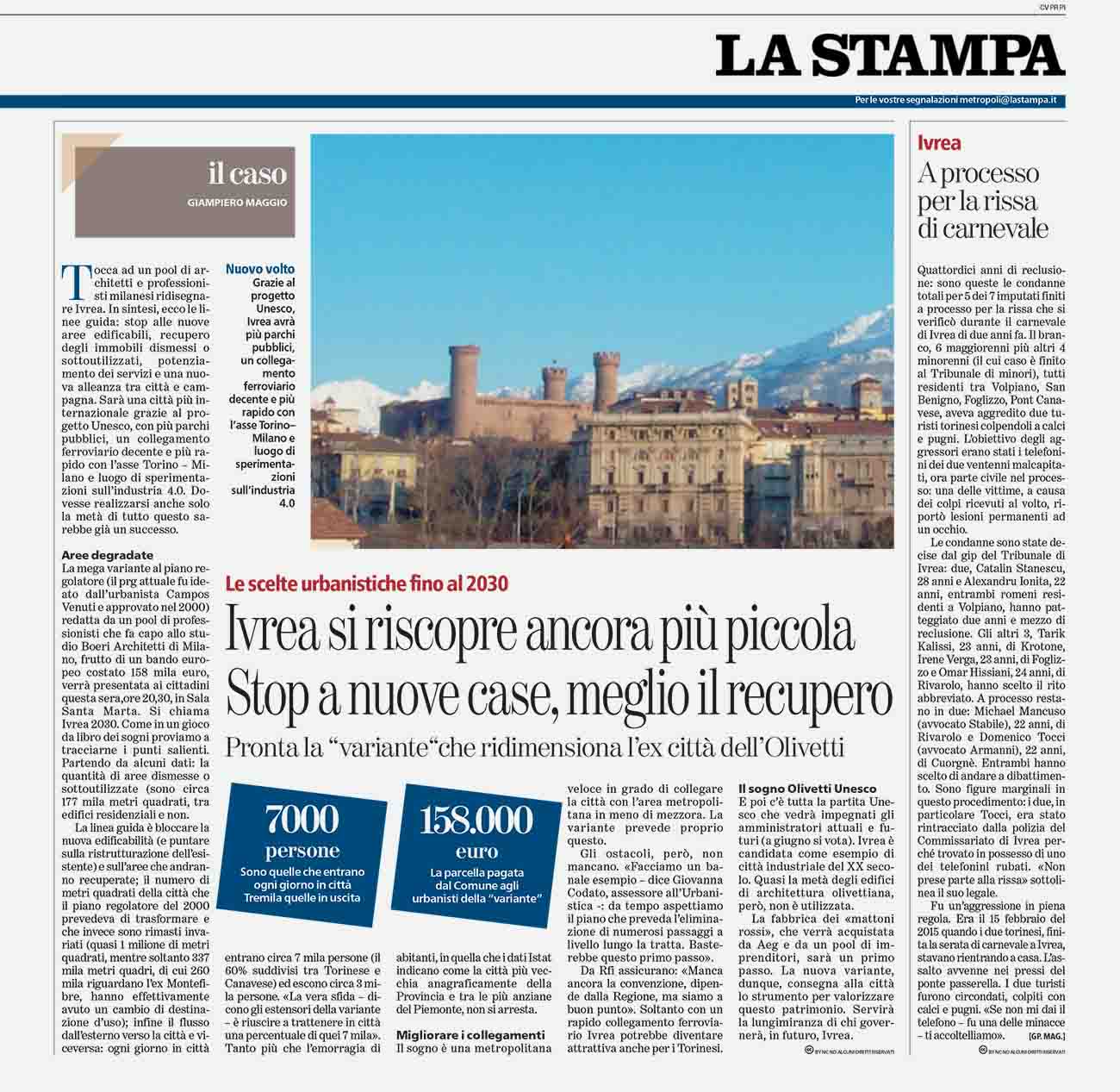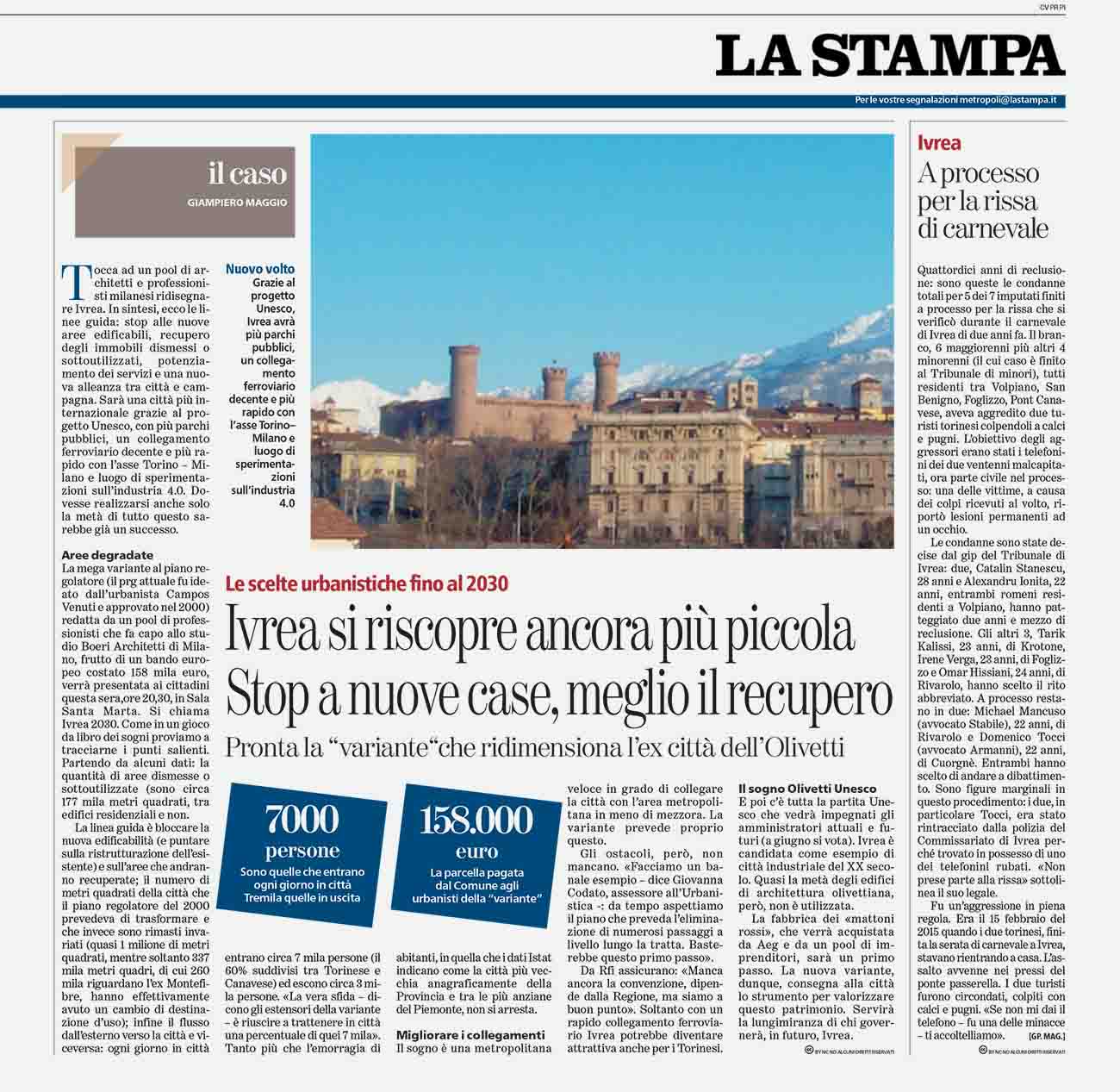 Ivrea 2030
: on March 20th, the new strategies for the future development of Ivrea have been presented in Sala Santa Marta. The guidelines – which constitute the amendments to the general local plan designed in 2000 by Campos Venuti – were born from a series of participatory round tables involving different kind of professionals, coordinated by 
Stefano Boeri Architetti ,
organized during the last months.
"The city will assume more international character, thanks to the Unesco project, including public parks, a decent and faster railway connection with Turin-Milan axe and a place of experimentation with 4.0 industry. If just half of these things were realized it would be a success", La Stampa summarizes the set of rules pinpointed in the amendment.
The core foresees to limitate new urban sprawl, fostering a set of regeneration and urban restoration interventions: from rescuing brownfield sites to giving value to the existing, from strengthening public services to transport improving, everything in a perspective of a renewed and consciousness relation between rural and urban.
It is necessary to reflect with an integrated vision on the relation with natural, industrial and cultural settings. The new amendmenet predisposes new directions which thanks to the effort of the administrations will add value to the Olivetti ex city, entering in the Milan-Turin echo and becoming a regeneration model that can work as an example for the italian territory that needs structural interventions.