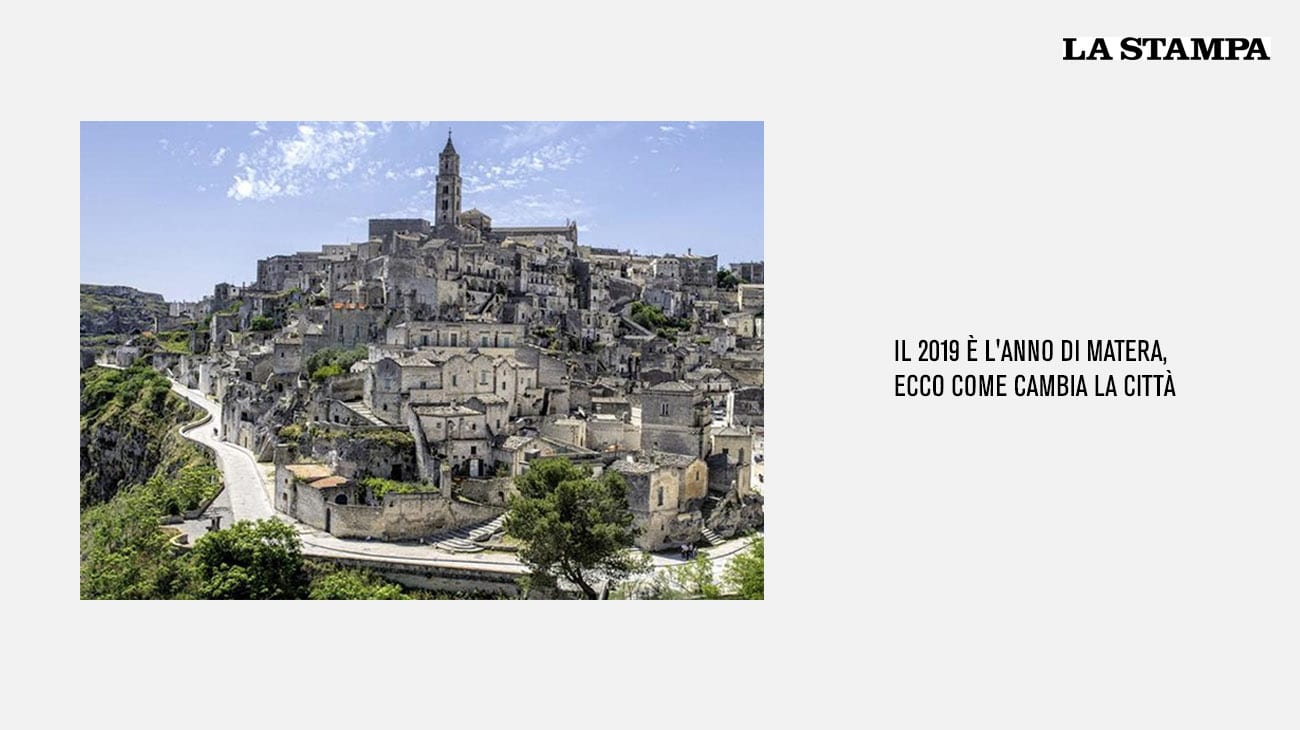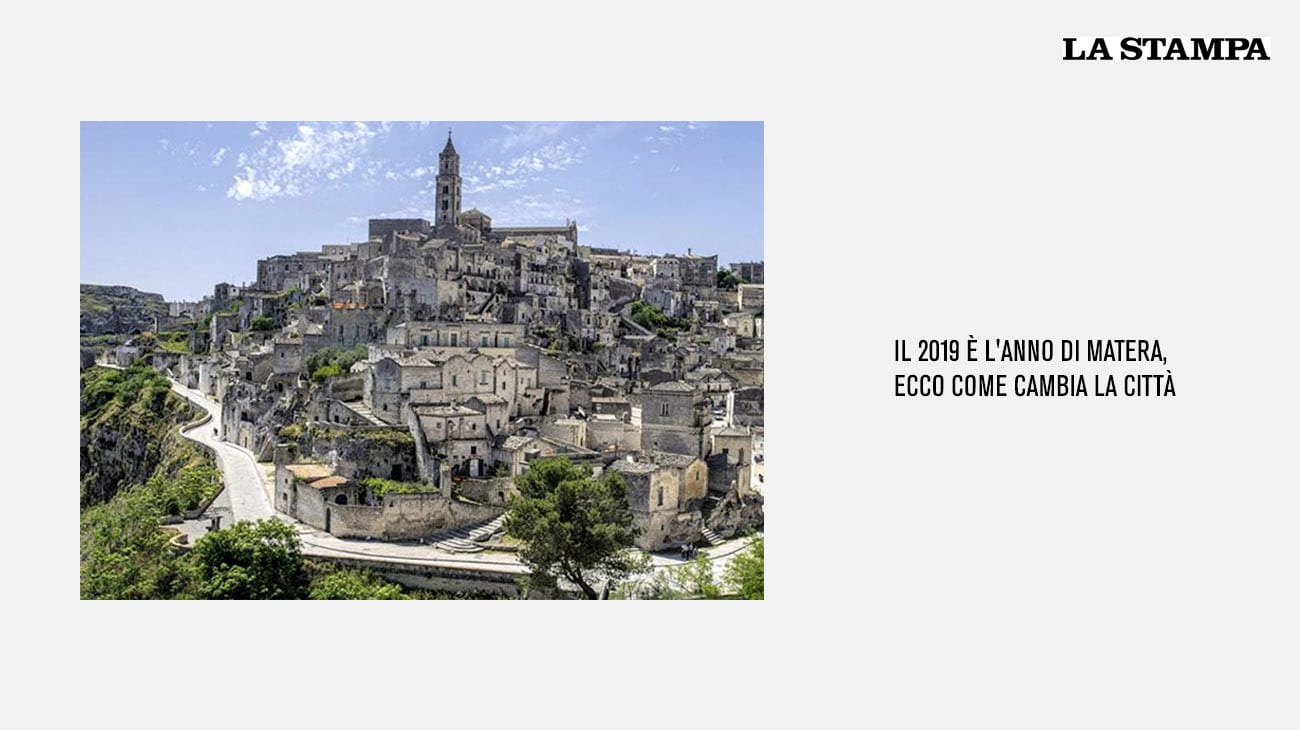 On the online travel section of La Stampa an article by Livia Fabietti that sums up the projects under construction and planned for Matera, European Capital of Culture 2019.
The city of the Sassi, which was the setting for "The Gospel according to Matthew" by Pier Paolo Pasolini and "The Passion" by Mel Gibson and which many remember, in its most decadent version, as the setting for "Christ stopped at Eboli" by Carlo Levi, is preparing itself to become the protagonist of its rebirth.
Many visitors, coming from all over Italy and from all over the world, could visit the city arriving at the new Matera Fal Central Station located in Piazza della Visitazione and designed by Stefano Boeri.
The outdoor shelter, with its 1,510 square meters and a height of 12 meters, will be at the same time a new public space and a real urban "landmark".
Stefano Boeri Architetti has worked very carefully also on the topics dealing with environmental sustainability that have  been the center of  important researches: the roof will be entirely covered by photovoltaic panels and will power the station itself as well as the historic building of the old structure.
For the full article: https://www.lastampa.it/2019/02/22/societa/lanno-di-matera