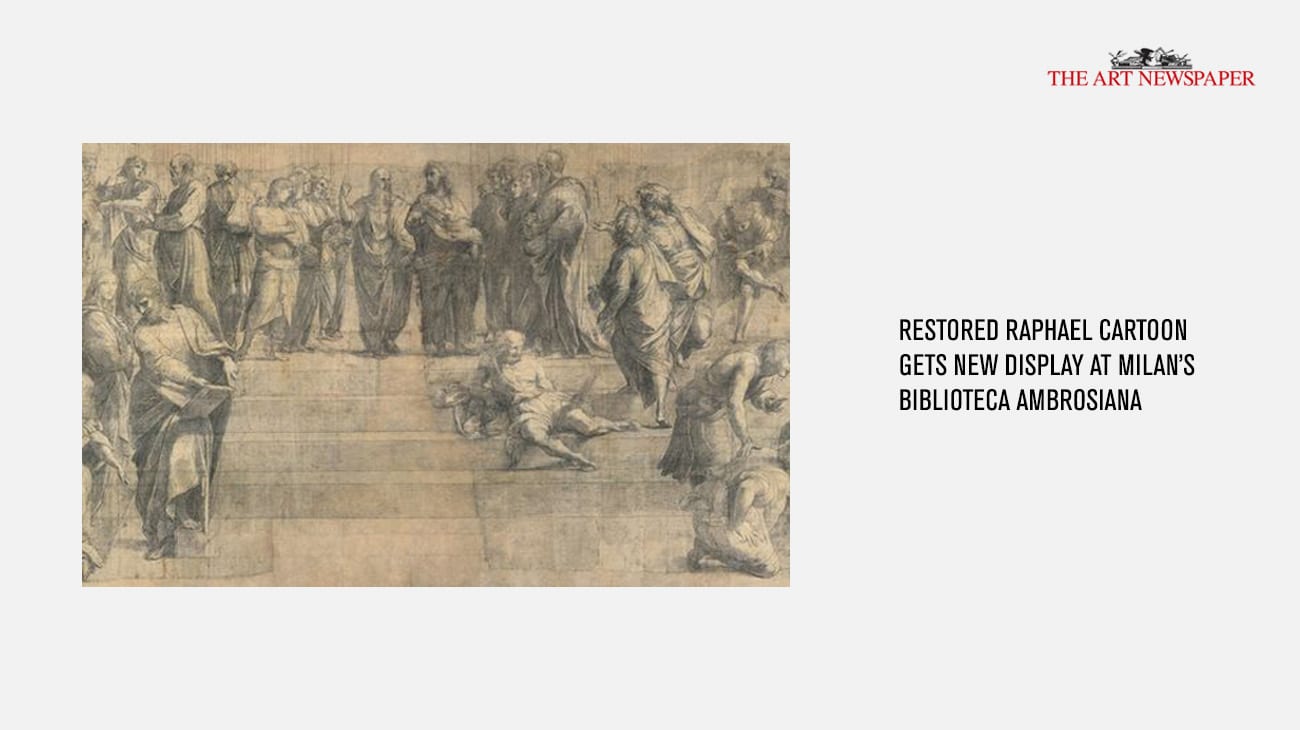 An article on The Art Newspaper announces that Raphael preparatory drawing for the Vatican's School of Athens fresco is going back on view in the historical Biblioteca Ambrosiana.
After four years of restoration the famous drawing – the biggest Renaissance Cartoon that has survived till our days – will be installed in the room that is hosting it since the 1960s in the new set-up designed by Stefano Boeri Architetti.
A unique 3×8 meters slab – the biggest in the world – has been produced exactly for this purpose and brought inside the building with a crane through creating an apposite hole in the Library's wall. The new vitrine and the whole project are conceived to offer the best conditions of lighting and humidity to the art piece and also to guarantee the possibility to discover the story of this incredible drawing.
For the original article follow the link: https://www.theartnewspaper.com/news/restored-raphael-cartoon-moves-back-into-redesigned-milan-home