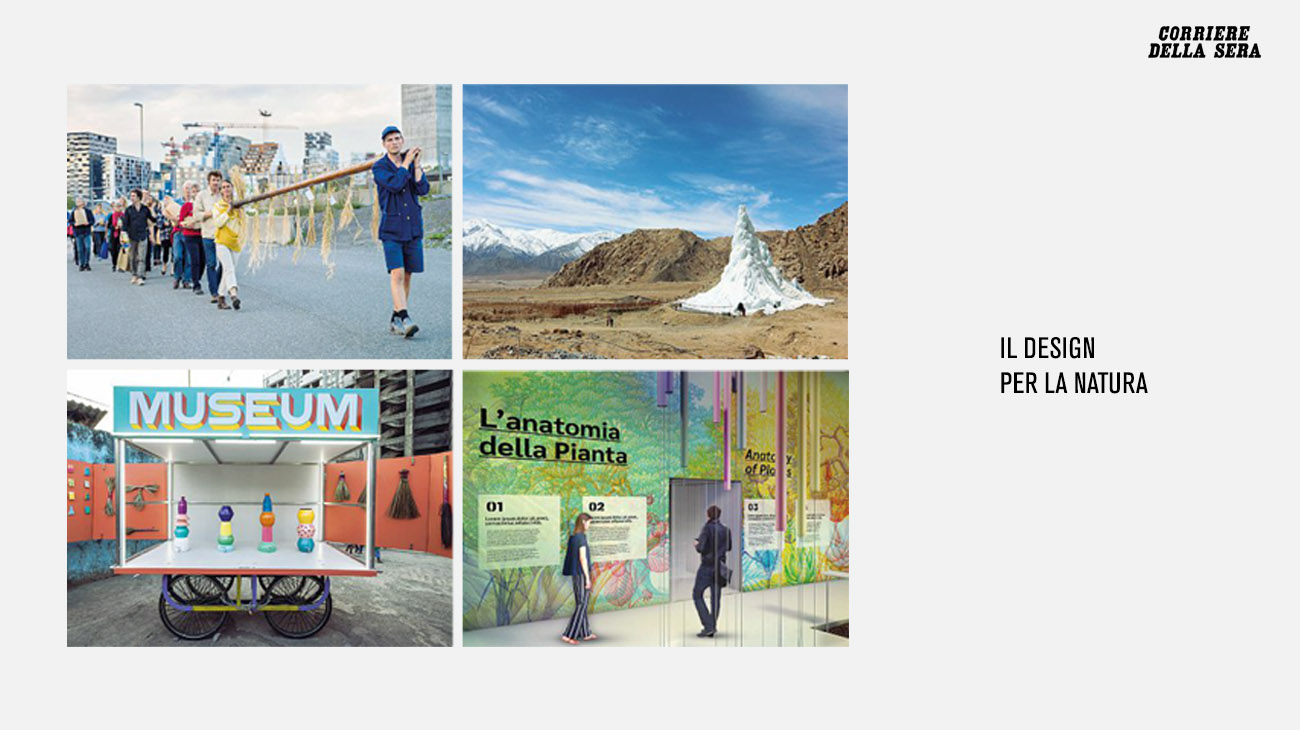 Stefano Boeri: "An arrogant anthropocentrism has oftenly transfigured populations' vital variety".
On Corriere della Sera – La Lettura  an article by Annachiara Sacchi that announces the forthcoming inauguration of the XXII Milan Triennale, which opens next thursday February 28th.
Broken Nature: Design Takes on Human Survival is the theme of the international exhibition proposed by the curator Paola Antonelli who affirms that "Design can offer not only tactic creativity on environmental topics but it can also focus on strategy". The XXII explores human impact and broken relationships with Nature and offers the world a "deal to avoid ecological shipwreck": 24 pavilions – 22 national ones, a Milanese and a special one dedciated to plants – explore, in the design field, different projects that suggest regenrative behaviours and visions of the broken relationship with our Planet.