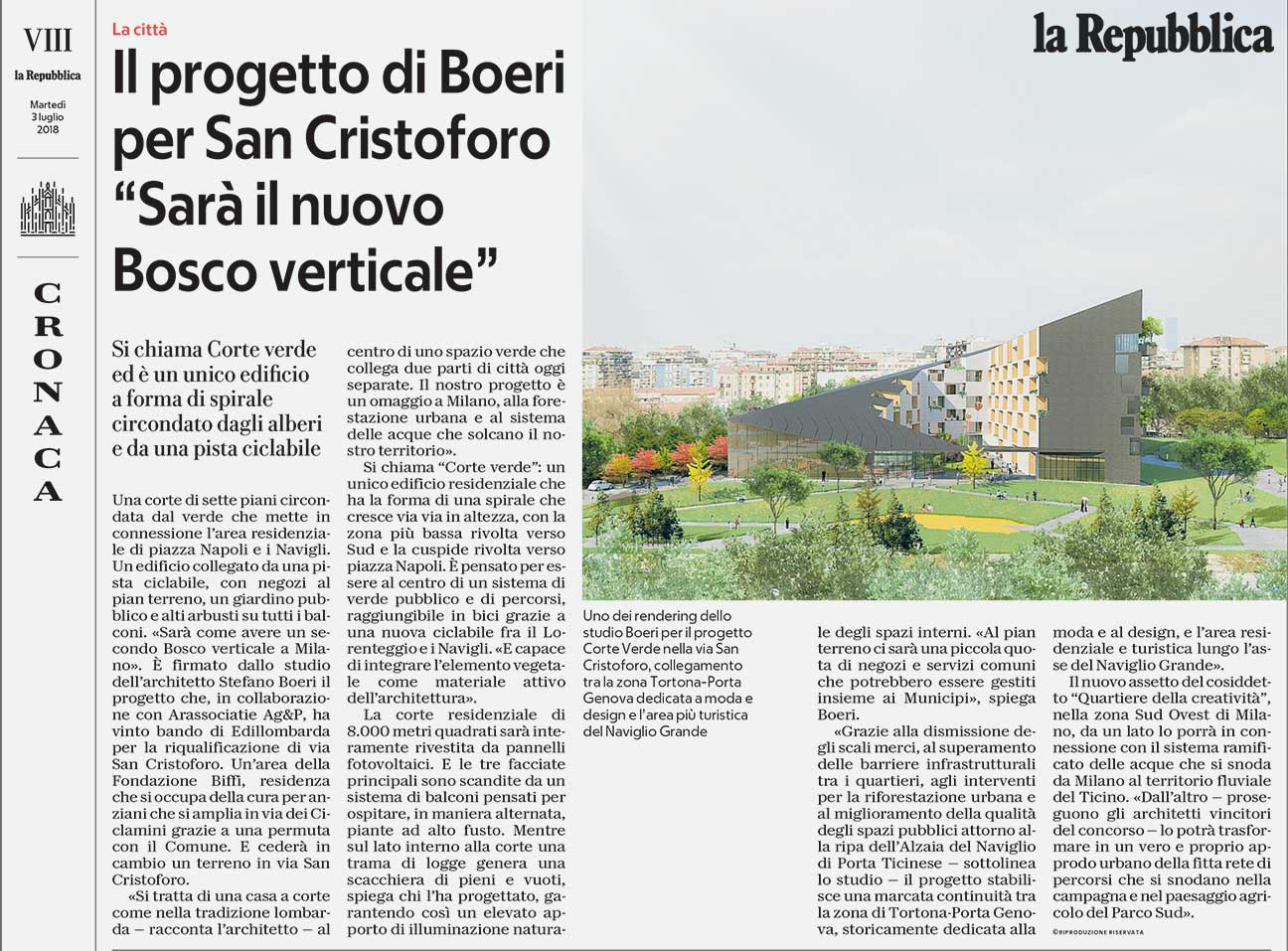 Corte Verde, the new project by Stefano Boeri, was presented yesterday in Milan.
A courtyard building, seven floors high, is immersed in a park that connects the area of Piazza Napoli (Napoli square) with the Navigli, two part of the city that are nowadays separated, and connected by a cycling path.
«Our project is a tribute to Milan, to Urban Forestry and to the water system that runs through our territory» underlines Stefano Boeri.
The court building, typical of Lombardy architecture, integrates perfectly the vegetal element of the project not only at the ground level with a park but also welcoming different species of plants on the balconies that articulate the three main façades.
The project Corte Verde is perfectly integrated in the new "Quartiere della Creatività" (Creativity District) in the South-West area of Milan that connects it directly with the milanese water system, that from the Navigli is connected to the portion of territory where river Ticino runs allowing at the same time Corte Verde to be the intersection for the multiple paths that unfold in the countryside and in the agricultural landscape of Parco Sud (Southern Park).
Photo gallery on Repubblica.it http://milano.repubblica.it/cronaca/2018/07/03/foto/bosco_boeri_san_cristoforo