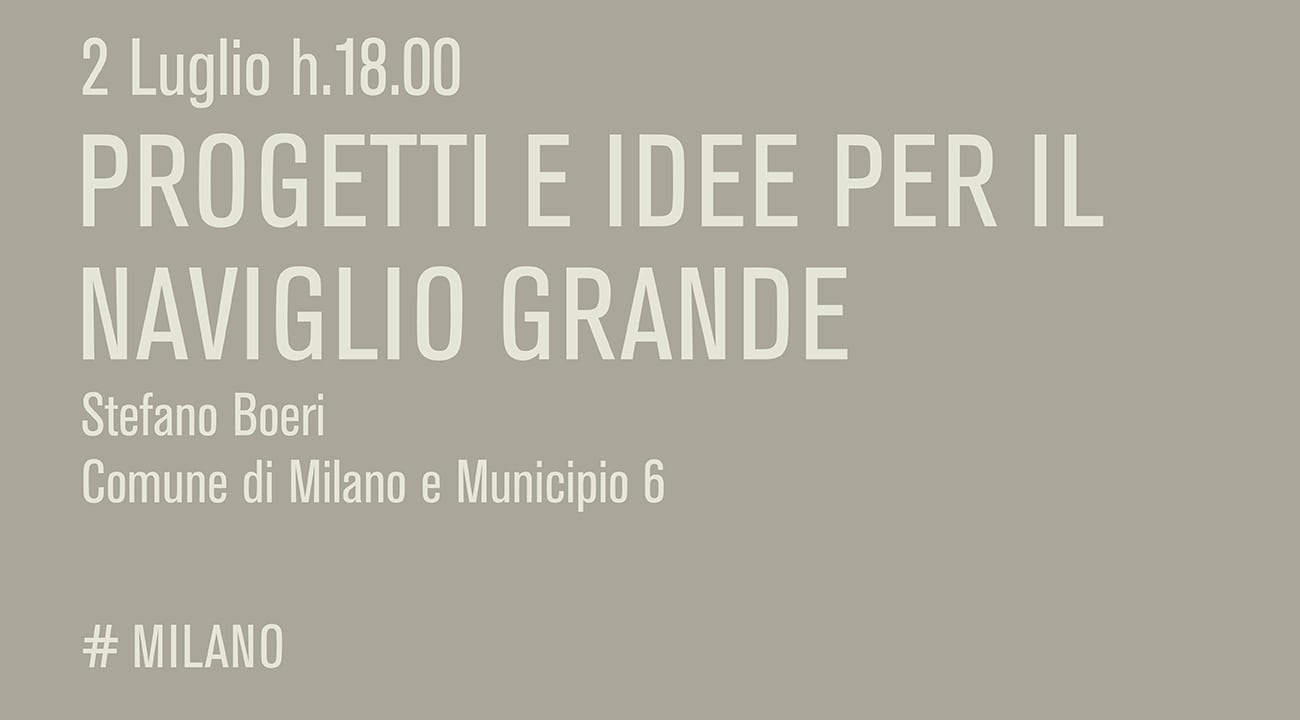 On Monday, July 2,  Stefano Boeri  will participate to the public meeting of the Municipality of Milan and Municipio 6 with the citizens and associations to present a newly developed project for the area of San Cristoforo, nearby Naviglio Grande.
The meeting will be held at  10 Watt Location, at 6 pm.
Naviglio 6 Grande is the initiative to discuss the present and the future of this area together with citizens, institutions and protagonists of ongoing projects.
The meeting sees the local associations as protagonists, in particular the "Naviglio 6 Grande" Forum with Fiorello Cortiana and Around Richard with Giacomo Biraghi. Along with the interventions of the associations and neighborhood committees, Stefano Boeri, Cino Zucchi and Beni Stabili will  present 3 main urban development projects.
The subject will be introduced by the councilors of the Municipality of Milan: Pierfrancesco Maran, Gabriele Rabaiotti and Lorenzo Lipparini.
Sergio Passetti (The redevelopment seen from Naviglio), Franco Castelfranchi (Piazzale delle Milizie), Valeria Ammenti (Cavalcavia Don Milani, Brunelleschi and surroundings), Andrea Pasotti (Piazza Negrelli and surroundings until the terminus M4 ) will speak for the associations of the neighborhood.
Registration for the event is available on: https://www.eventbrite.it/e/biglietti-progetti-e-idee-per-il-naviglio-grande-comune-di-milano-e-municipio-6-incontrano-i-cittadini-e-le-47295819068