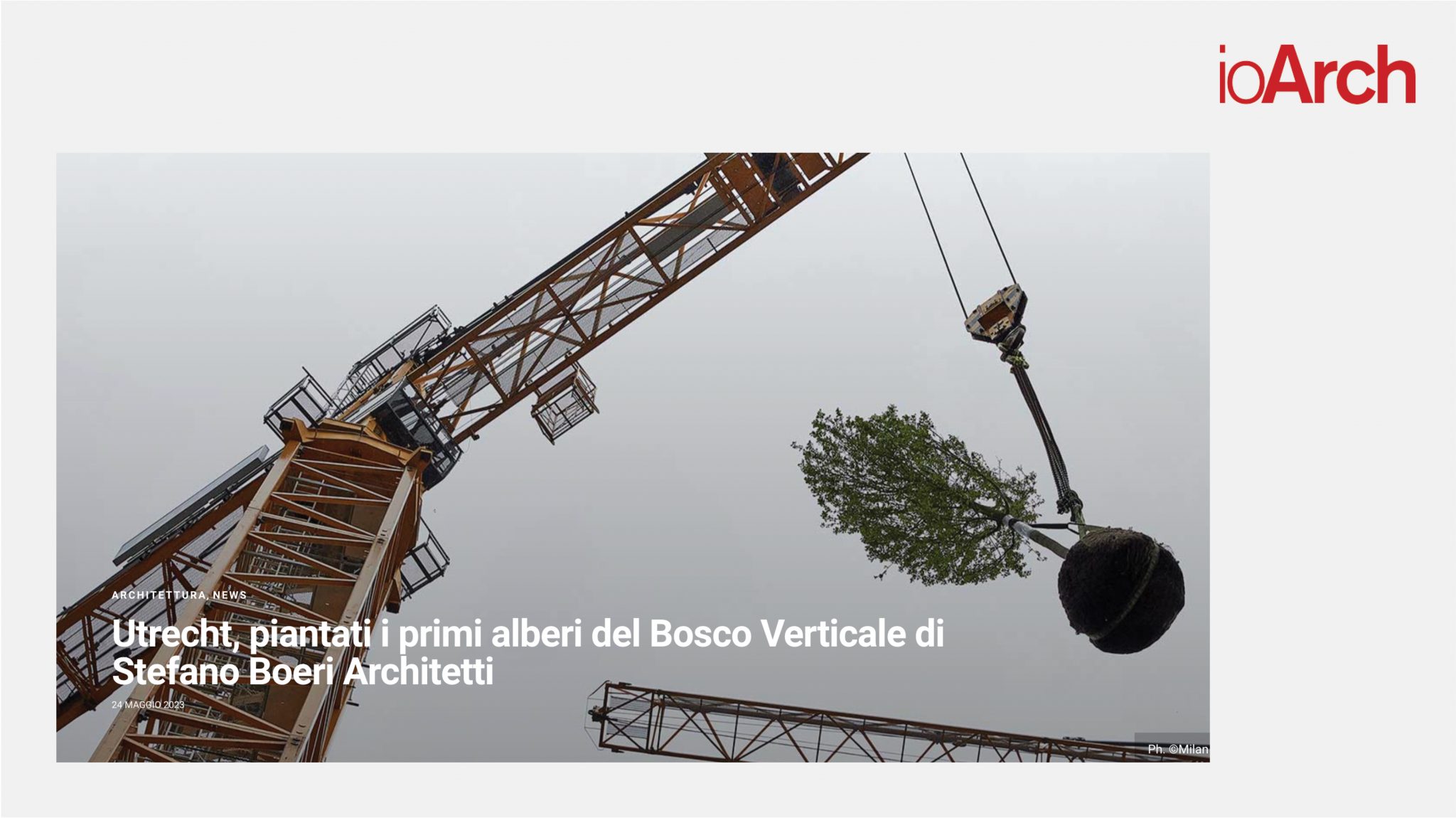 The website IoArch dedicates an article to the laying of the first trees on the construction site of the Wonderwoods Vertical Forest tower, a project by Stefano Boeri Architetti in Utrecht.
A currant and a raven pear tree are the first two of the 300 trees of 30 different species that will be distributed in the façade pools, roof gardens and interior gardens of Wonderwoods Vertical Forest: a true urban ecosystem, capable of producing about 41 tonnes of oxygen every year and absorbing about 5.4 tonnes of CO2 annually at full capacity,
"Wonderwoods Vertical Forest is a project we are particularly proud of, because it will house functions open to the city and its inhabitants. In this way, it will contribute to expanding knowledge on urban and vertical forestation, enabling more and more users to benefit from the positive effects of close proximity to plants and trees. A virtuous model of integration between architecture and living nature, which we hope will be a tool to make cities greener and greener,' says Francesca Cesa Bianchi, partner and project director of Stefano Boeri Architetti.
For site updates: https://www.bcwonderwoods.nl/nl/projectwebsites/wonderwoods/webcam
To read the full article: https://ioarch.it/piantati-i-primi-alberi-del-bosco-verticale-olandese-di-stefano-boeri-architetti/
The news was also reported by national and international sites such as Pambianco Design, Ansa, Requadro, Finestre sull'Arte, Il Giornale di Sicilia, Alto Adige, Euronews, VilleGiardini, Åvontuura, News Atlas, Architectenweb, Artdaily, Idealista, Idealista Portogallo, aasarchitecture, Global Happenings, Gardenia, The CoolDown, Yahoo News.