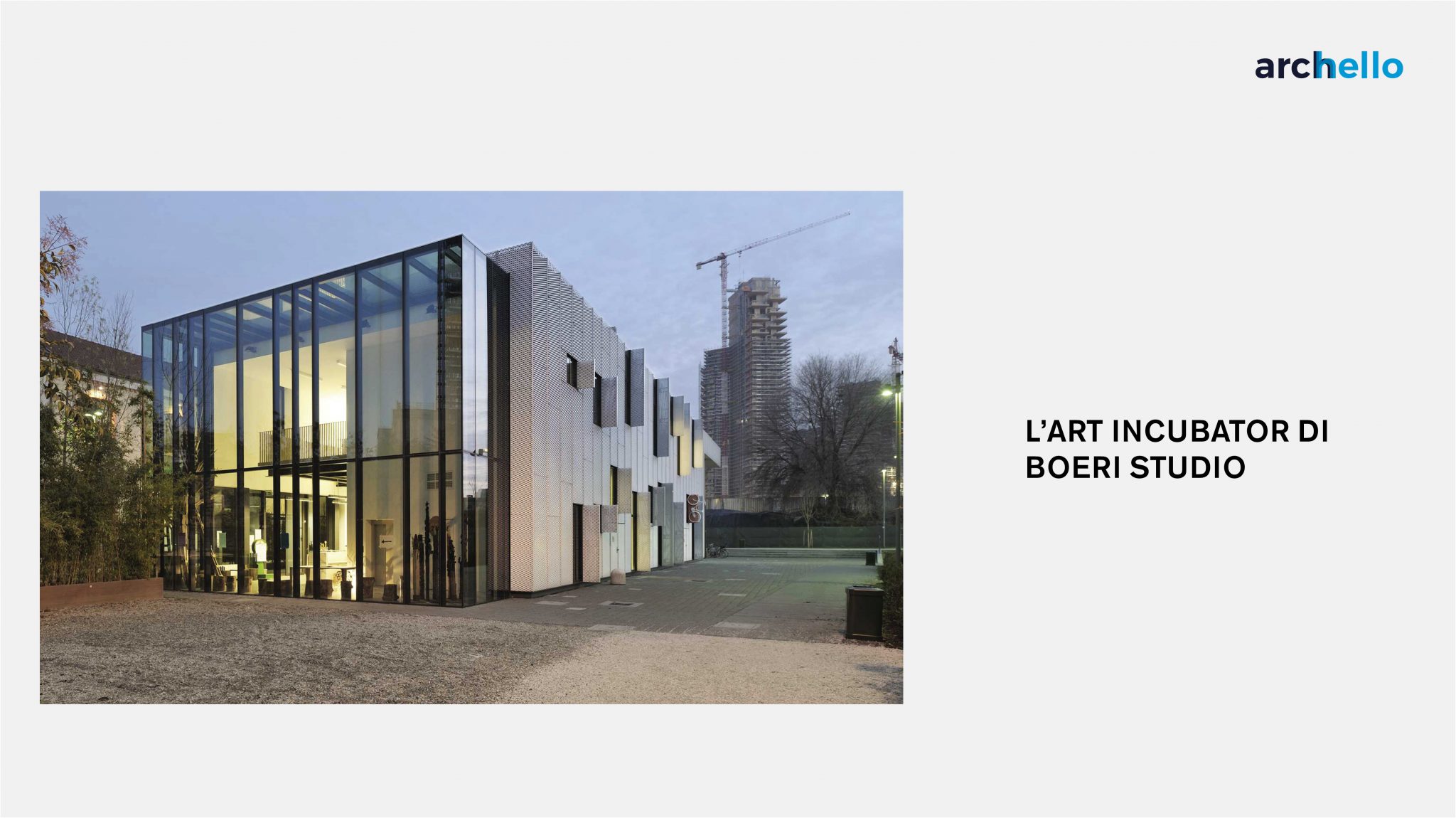 The sector website Archello dedicates an article to the Art Incubator project, also called Stecca 3, designed by Boeri Studio in 2011 in Porta Nuova, Milan.
Its location within an area in great ferment and subject to rapid transformation has meant that the complex has taken on a social, economic and relational importance that has allowed it to characterise itself as a fundamental associative and meeting centre. The Art Incubator, in fact, rises on the old Brown Boveri industrial building, part of the so-called Stecca degli artigiani (Craftsmen's Cage) and demolished during the area's redevelopment works, and takes up its important inheritance: since the 1980s, the structure had become a reference point for numerous self-managed craft activities and participatory urban planning, as well as an inclusive social centre in which many associations had their headquarters; and the new intervention proudly bears the witness of these values. In Boeri Studio's new project, these latter activities have found their place and others have been added. In addition, to keep the social character of the place alive, the Milan City Council has undertaken to issue a call for tenders every five years so that cultural, voluntary and participatory activities can alternate in the spaces, with a range that goes from youth aggregation issues to environmental sustainability, from multicultural integration to activities for children, from self-production to archive activities.
The space consists of a single parallelepiped of about 800 square metres divided into two floors characterised by a high degree of space flexibility: on the ground floor there are three large laboratories of different sizes, as well as two smaller multifunctional spaces, while on the upper floor there is an open space where conferences, meetings and exhibitions can be held. The basic idea was to maintain an industrial character for the new art incubator: economical construction materials and techniques were therefore used, such as the perforated frame made of dry-assembled aluminium foil, and the choice was made to resume the volumetry and colours typical of the industrial and artisan structures of Milan in the second half of the twentieth century.
The interior spaces, on the other hand, are designed with a view to neutrality as regards colours, and flexibility as regards the division of the walls and furnishings: white dominates and covers all the rooms, making them bright and always suitable for the activities carried out there.
To read the full article: https://archello.com/project/art-incubator